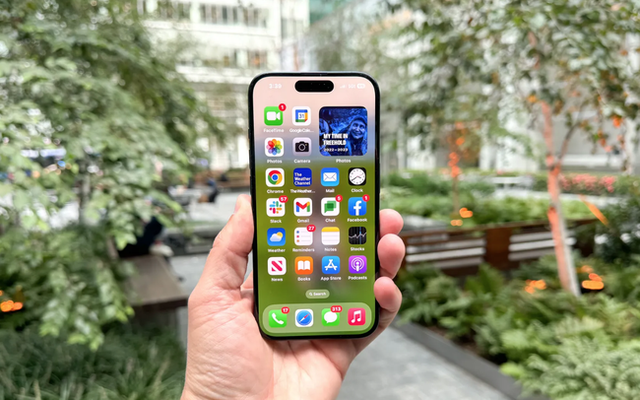 iPhone is still one of the best smartphones on the market in terms of features at the moment, but sometimes users will feel that the device is a bit slow and one of the reasons is the Haptic Touch feature.
The reason is because Haptic Touch mode sets the time between a long press on an object on the screen and a long press to see the menu, or other actions that appear.
If you set a long Haptic Touch time, it will take longer for things to appear when the user presses them. While this may be useful for people who have problems with task coordination (slowing down Haptic Touch time will help reduce accidental long presses), for the average user, this mode can make the iPhone feel a bit slow and laggy.
In the past, Apple only allowed two modes of Haptic Touch to be installed: Default and Slow. Fortunately, with iOS 17, there is now a way to speed up Haptic Touch compared to standard, which gives the impression of the device responding to user actions faster.
Besides, this feature is extremely easy to activate. As follows:
– Go to section Settings > Accessibility

– Select touch
– Select Haptic Touch
– Select Fast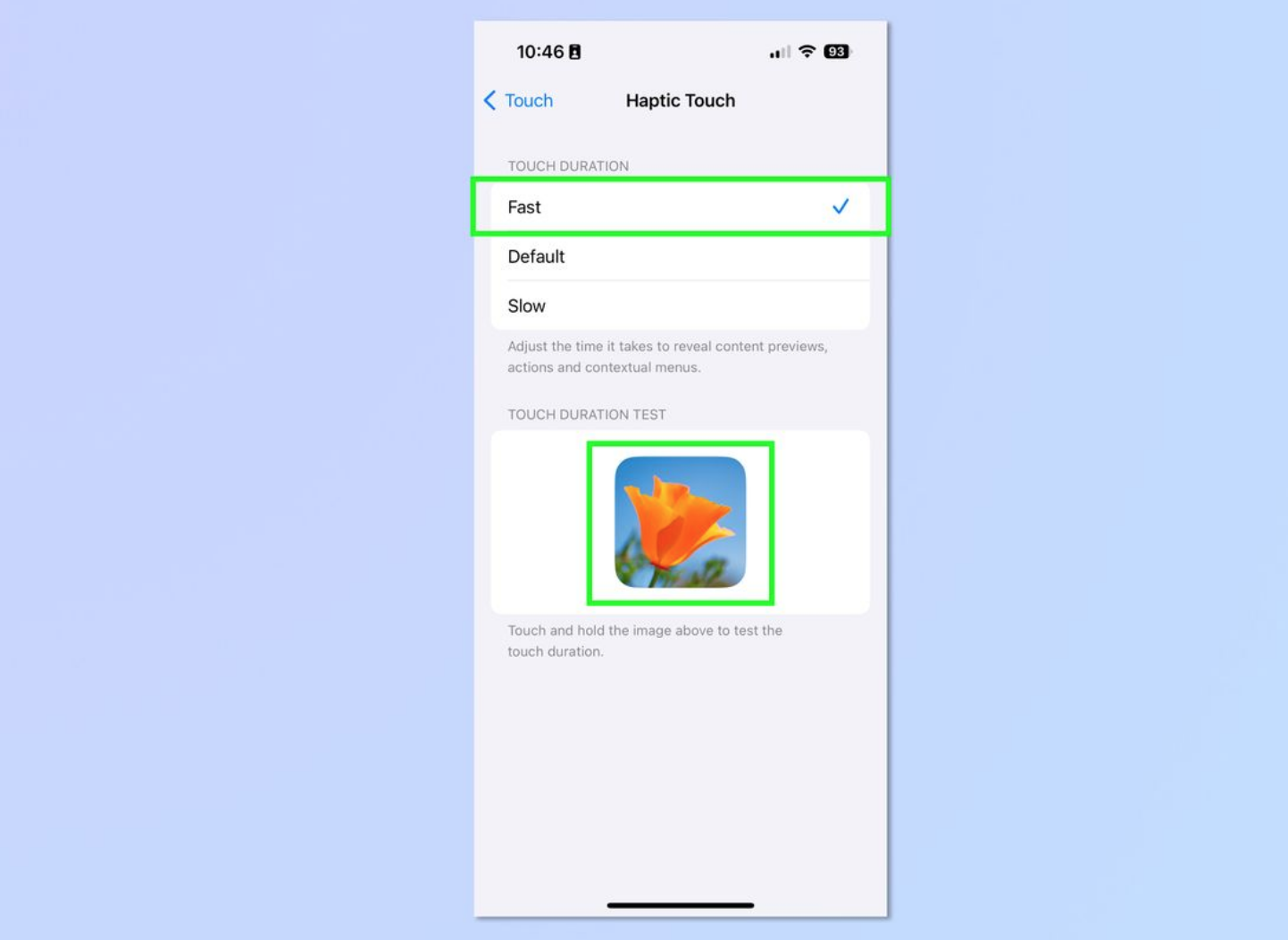 To try it out, users can long press on the flower icon to evaluate Haptic Touch's task response speed.
Selecting Fast will help the user hold the button shorter. Users can try the task with a demo (flower image) to know the device's response speed.
Haptic Touch on iOS 17 is welcomed
Apple has just improved Haptic Touch on iOS 17 and made them feel closer to the way 3D Touch worked before.
In fact, Apple has removed 3D Touch since 2019, causing regret when the majority of iPhone users before this time enjoyed that feature.
Apple replaced 3D Touch with a new haptic feedback called Haptic Touch, however, it is Haptic Touch that often causes complaints because it does not provide the same valuable experience as its "predecessor". 3D Touch is considered to work very quickly when clicking on an application to open a pop-up menu, while Haptic Touch cannot do this, until iOS 17 has just been released.