Apple has officially launched the iPhone 13 Series and its other new products at an event called "California Streaming", which took place online and live from Apple Park at the Steve Jobs Theater in Cupertino, state. California.
We invite you to admire the beauty of Apple Park – the most expensive headquarters on the planet with a total construction cost of nearly 5 billion USD.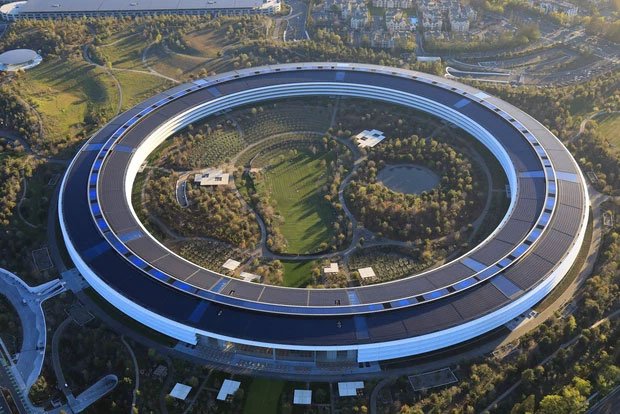 Apple Park is a complex with an area of ​​more than 260,000 square meters. Apple's headquarters has a circular design with a circumference of about 1.6km. Both inside and around the outside of Apple Park there are many green patches.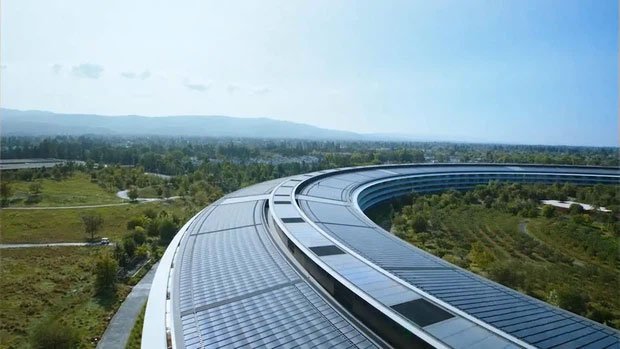 For about nine months of the year, the entire building in Apple Park runs without air conditioning or heating, but uses renewable energy and is cooled by natural wind.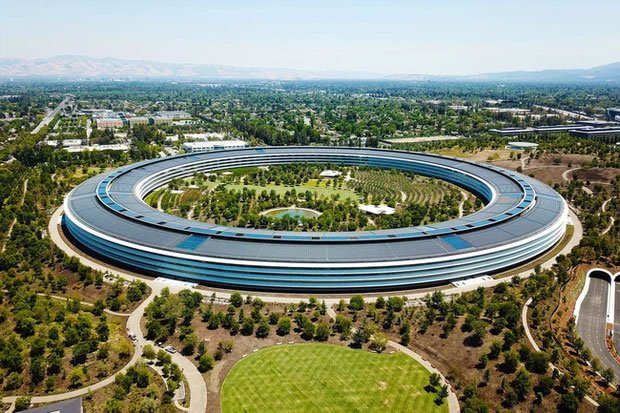 Apple Park headquarters includes a main building system shaped like a spaceship and many surrounding satellite buildings such as Steve Jobs theater, rainbow stage…

Steve Jobs Theater has no columns, the ceiling is covered with 44 identical carbon fiber panels. From the theater, you can enjoy a 360-degree view of the surrounding tree spaces. Each roof sheet weighs 73 tons, is 21 meters long and 3.4 meters wide. They are supported by metal frames. These carbon fiber panels are assembled and tested in the Dubai desert before being shipped to Apple Park. In the lobby of the theater, there is an elevator leading down to the underground hall with a scale of 1000 seats. The theater also has its own car park with 350 seats.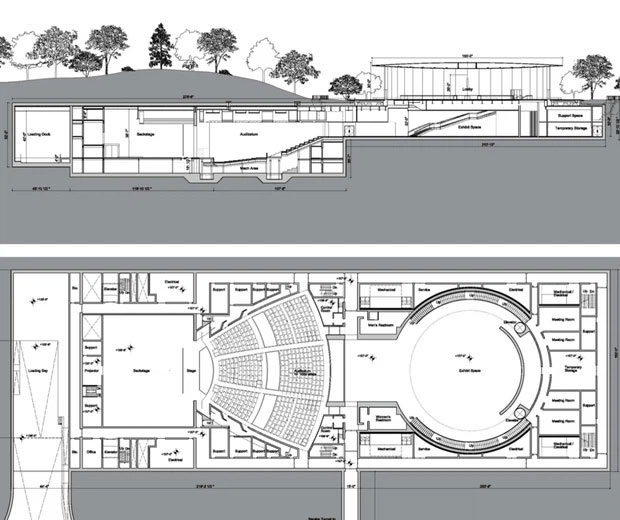 The design of the upper and underground floors of the Steve Jobs theater.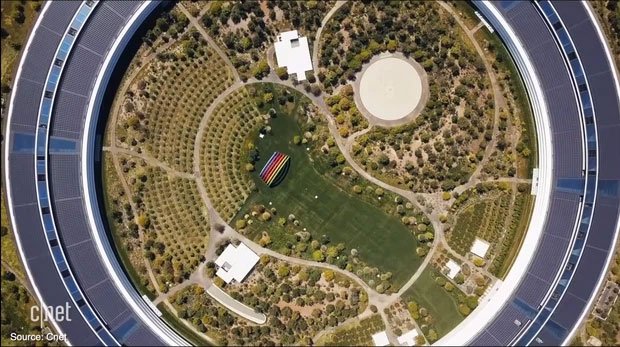 The courtyard is 12 hectares wide, has a large lake for air conditioning and is covered with fruit trees.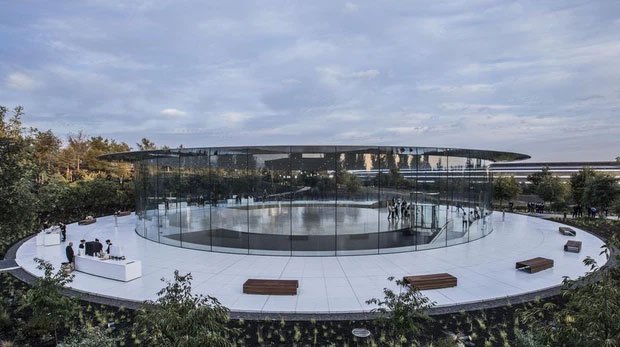 In the campus of Apple Park, there are 9,000 trees, including 309 native species.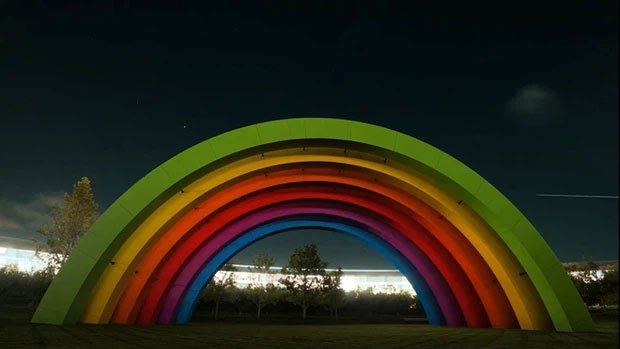 The stage area is located near the center of the complex. It is designed with 6 distinctive color bands reminiscent of the multicolored rainbow apple logo of 1977.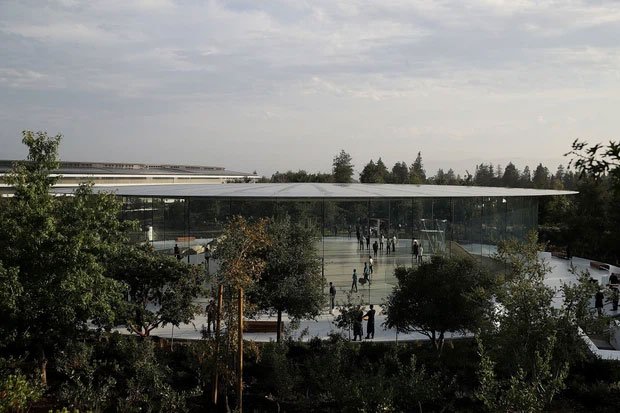 The Steve Jobs Theater, where Apple events take place, is set atop a hill overlooking the fields.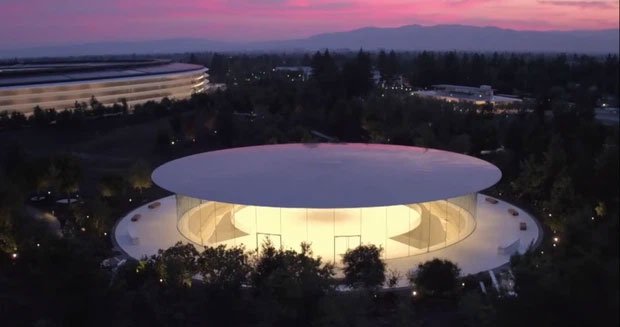 The fanciful Steve Jobs Theater in the sunset.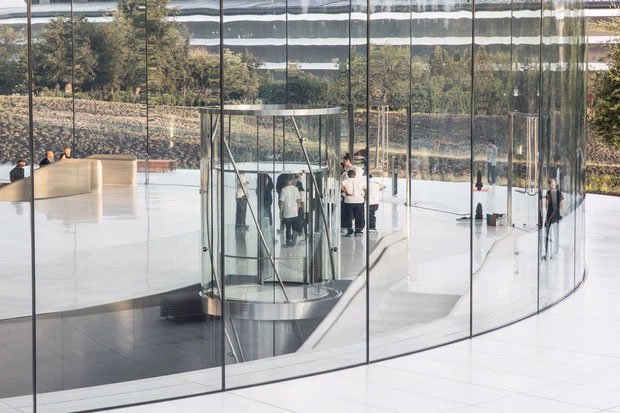 Extremely modern open office with transparent glass doors.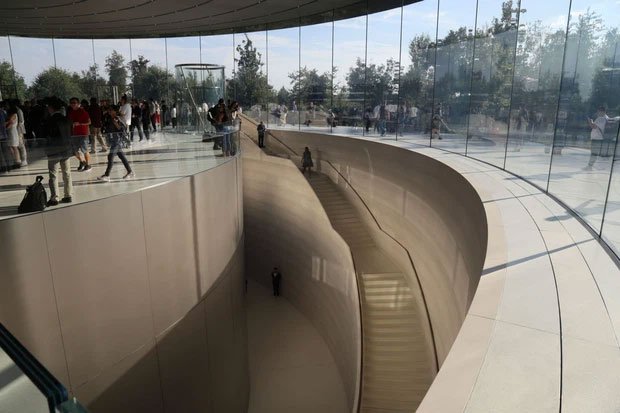 The elevator walks down to the Steve Jobs theater auditorium on the ground floor.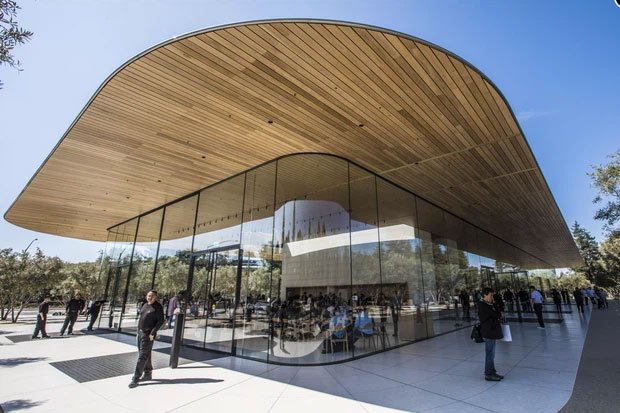 Coffee area for visitors to Apple Park with impressive and modern design.