There are many reasons why gamers love the role-playing genre so much. For example, it has a vast map to explore for a lifetime, diverse and challenging missions, in-depth and highly customizable characters, a story with many emotions and choices.. Therefore, role-playing games often live very long, even though they have been released for many years, there are still people looking to buy them. To find out the most prominent faces over the years, please refer to the top 10 best-selling role-playing games of all time.
Monster Hunter: World
Developers: Capcom
Release year: 2018
Estimated sales: At least 16.8 million copies
Monster Hunter: World is mOne of Capcom's successful and best-selling role-playing games. This part of the game shows us more action and slashing scenes because Monster Hunter: World focuses mainly on hunting monsters rather than following the plot. In addition, gamers also love this game because of the vividness, making you feel like hunting real monsters like in action movies about monsters. At the same time, the challenges, variety, difficulty level, combat system and crafting mechanism make players want to conquer.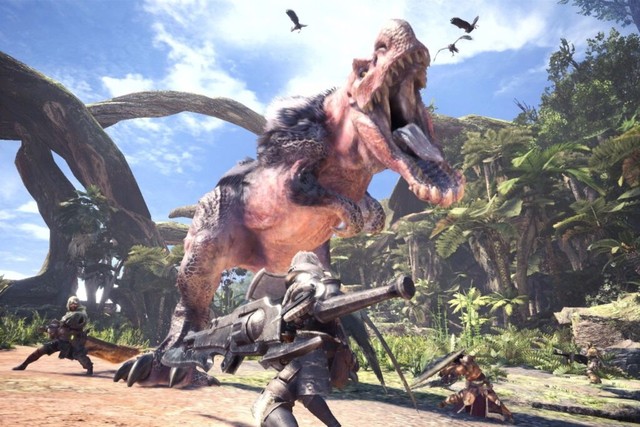 Monster Hunter: World has become the best-selling role-playing game in Capcom's history with 5 million copies sold in just 3 days of release. Monster Hunter: World also helped boost PlayStation 4 sales, breaking sales records on PC release with the Iceborne DLC reaching over 7 million gamers.
The Witcher 3: Wild Hunt and its expansions
Developers: CD Projekt RED
Release year: 2015
Estimated sales: At least 28 million copies
The Witcher 3: Wild Hunt is a super product that has created a new standard for how to build side quest lines as well as create an open world. In the game, you will play the role of a chivalrous demon hunter who kills Geralt on the way to find his lover and adopted daughter. Every step of your exploration in the game is extremely interesting, the game will draw a whole world full of interesting and mysterious things.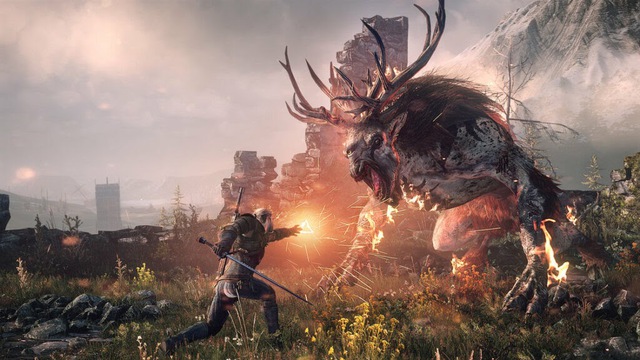 Each character has a very unique charm. From the demon hunter Geralt to the strong-willed young woman Ciri; Yennefer was arrogant and elusive, but behind her black cloak was a fragile soul. The more you play, the more attractive you will find this game. In fact, after completing the main plot, you still have dozens of other things to do and explore, and this is also the reason why The Witcher 3 becomes a game worth playing. In addition, the scenery in this game is also very rich and eye-catching, if you are bored, riding a horse to go sightseeing is not a bad idea.
Diablo III and the Reaper of Souls expansion
Developers: Blizzard Entertainment
Release year: 2012
Estimated sales: At least 30 million copies (in 2015, including the Reaper of Souls DLC)
Diablo is a legendary series. Despite making fans wait for 12 long years, plus the mandatory network connection, controversial loot system, and different gameplay motifs compared to previous installments, Diablo III is still hunted. It was very popular and sold more than 30 million copies. Only on the first day of release, this role-playing game sold very well with 3.5 million copies taken home.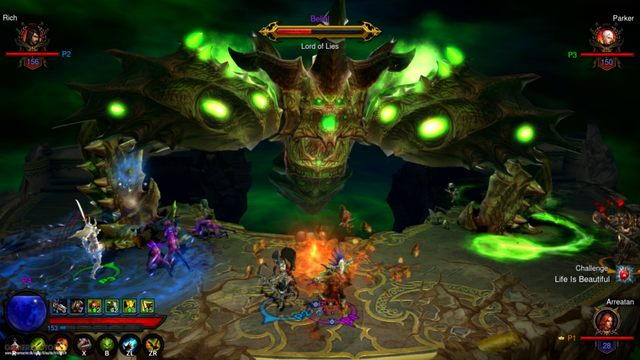 In the years that followed, the developer put a lot of effort and time into tweaking and fixing Diablo III, and listening to input from the fan community. Besides, this hit game was also ported to PS3, PS4, Xbox 360, Xbox One, and later there was an expansion of Reaper of Souls. Partly thanks to the popularity of the console, sales of Diablo III have reached such an impressive milestone. Let's wait and see if season 4 can break this record or not.
The Elder Scrolls V: Skyrim
Developers: Bethesda Softworks
Release year: 2011
Estimated sales: At least 30 million (in 2016)
Although looking back now, Skyrim has many of those shortcomings, but this does not change the fact that Skyrim is still one of the most popular and best-selling role-playing games of all time. For many gamers, Skyrim has given them a vast world with lots of things to explore, in addition to extremely diverse and rich storylines and anecdotes.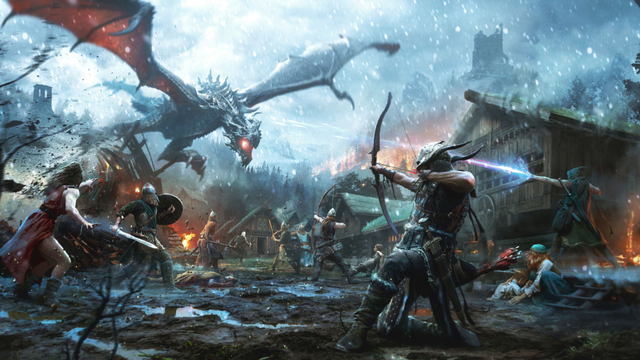 The game's map is filled with mysteries for you to have a lifetime of adventure, mystical ruins, creatures that you can use to sharpen your weapons, NPC characters for you to freely pick up. … And don't forget the most interesting factor is that Skyrim also has dragons for you to fight. At the same time, Skyrim is also very warmly received by the modder community, creating countless different mods to improve the gamer's experience. Perhaps this is also one of the main reasons why Skyrim sells like hot cakes.
Pokémon Red / Blue / Yellow
Developers: Nintendo
Release year: 1996
Estimated sales: At least 47.5 million copies (including 31 million Blue and Red, 14 million Yellow, the rest are re-releases on Wii, Wii U, 3DS)
At first glance, this seems to be just a simple Game Boy game for you to collect and train unique animals, then use it to defeat your opponent and win the championship. Yet Pokémon Red / Blue / Yellow has become the best-selling RPG of all time. Although it was only around the mid-90s, it already had a multiplayer mode where you could swap Pokémon and solo with each other.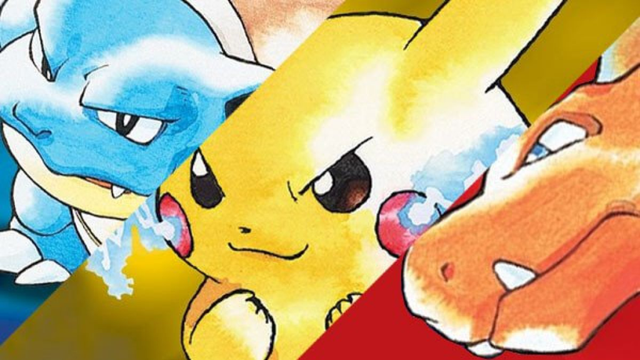 Pokémon Red and Blue got off to a hugely successful start, spawning a billion-dollar game series. In particular, this game is selling very well in Japan and the US. In 2009, the Pokémon series became the highest-selling opening game on the Game Boy, and also the best-selling RPG in history (over 31 million copies at the time). Although we have not had the opportunity to experience these classic Pokémon parts, with today's versions and extremely unique gameplay, it is not too difficult to understand why Pokémon Red / Blue / Yellow shined brightly in the past. radiant like that.
According to GVN360