As we have reported, after more than 4 months of implementing the Than Trung development project, Dung CT and the members of DUT Studio have officially completed the first Demo of Than Trung. More specifically, Than Trung is being uploaded to Steam by Dung CT and members of DUT Studio, and is expected to be approved by Valve (Steam's owner) in the near future. Thus, after more than 4 months of longing, finally the Vietnamese gaming community as well as fans of streamer tycoon Dung CT also had the opportunity to experience the first Demo of Than Trung.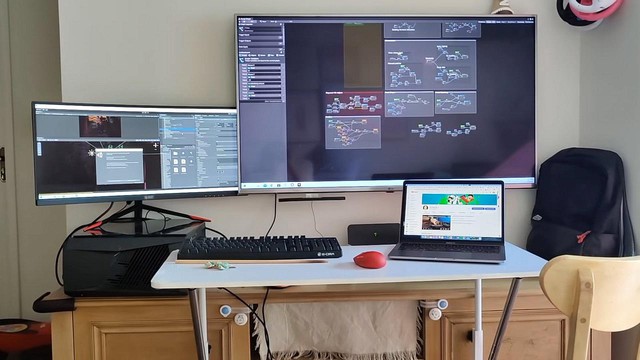 In a recent video, one of the key members in DUT Studio is none other than Phan Anh Vu, also known as Vu Hay Ho, who shared about the working space for developing the horror game Than Trung right here. his house. Accordingly, due to the complicated situation of the COVID-19 epidemic in Hanoi, Vu Hay Ho, Dung CT and members of DUT Studio were unable to jointly develop Than Trung at "headquarters" as before. more (3rd floor of Dut Quan) so each member had to bring their own device to both work and develop Than Trung at home.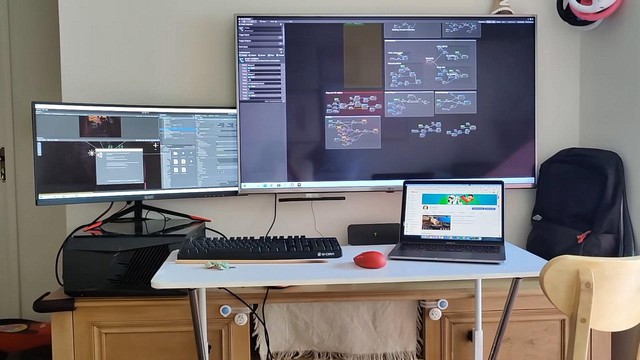 According to Vu Hay Ho, the area where he develops Than Trung is also very simple when it includes an ASUS ROG PC, a monitor, a 50-inch TV, a MacBook M1 and other accessories. . They are located right in the living room of his wife's house, allowing him to develop the Divine Worm while taking care of other family members.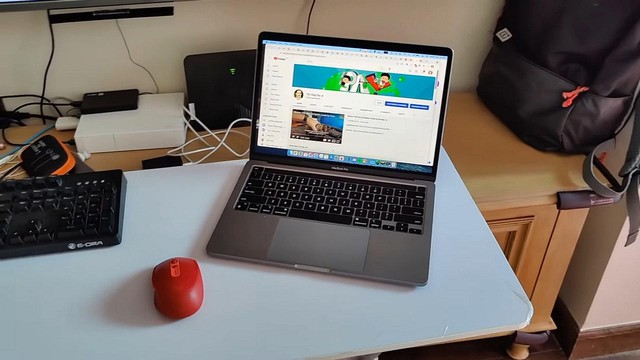 Quarantining, working as well as developing Than Chong at home also has its own difficulties and challenges for him as well as other members in DUT Studio. He often has to develop the Divine Worm in a new corner of his work from night to morning. Vu Hay Ho said, it was quite a hard time but extremely fun for everyone on the development team.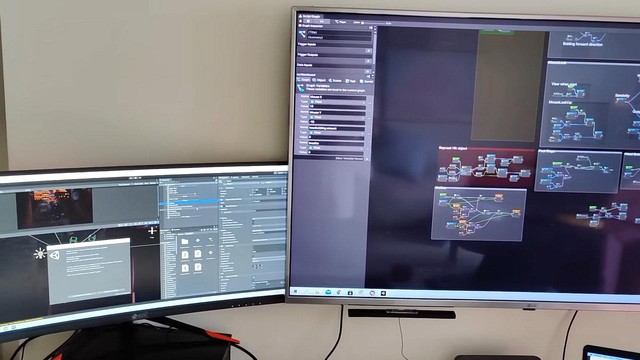 It is known that Phan Anh Vu, also known as Vu Hay Ho, is one of the veteran members of Team Dut and one of the longtime friends of the famous streamer Dung CT. Not only participating in gaming videos with Dung CT, Vu Hay Ho also owns an equally large fan base thanks to the NEXTGEN technology Youtube channel he founded, as well as his livestreaming of some of his favorite games such as: Valorant, horror games, etc….
About Than Chong, this is a game of the horror genre, first-person perspective. According to Dung CT, this project was done by him with some other members of Team Dut. Shen Chong will revolve around the story of a young man who is trapped in an unending nightmare in his own inn.