There are many reasons why gamers love the role-playing genre so much. For example, it has a vast map to explore for a lifetime, diverse and challenging missions, in-depth and highly customizable characters, a story with many emotions and choices.. Therefore, role-playing games often live very long, even though they have been released for many years, there are still people looking to buy them. To find out the most prominent faces over the years, please refer to the top 10 best-selling role-playing games of all time.
Dragon Quest III: The Seeds of Salvation
Developers: Square Enix / Eidos
Release year: 2011 (original is 1988)
Estimated sales: At least 6.2 million copies (including remakes and porting)
The Dragon Quest series became popular because there are quite a few people who love the JRPG genre. In particular, Dragon Quest III is more sought after than the famous Mass Effect 2 (at least 6 million copies). Although it is part 3, its content is set in a prequel, taking place before the first Dragon Quest. In the game, you will play as a young hero with a mission to save the world from the evil hand of the demon Baramos.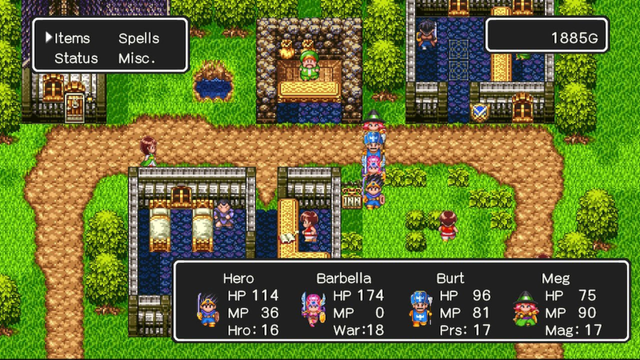 Together with your teammates, you will explore an open world and confront your enemies in turn-based combat. Although it has been out for a long time, the game still has some role-playing elements that attract players until now, such as day/night system, diverse enemies, hybrid class system (hybrid class) ). In addition, the plot of Dragon Quest III is also very attractive, attracting gamers until the last moment. That's why Dragon Quest III easily entered the top selling role-playing game.
Dark Souls III
Developers: FromSoftware
Release year: 2016
Estimated sales: At least 10 million copies
Dark Souls III isn't just a hugely selling role-playing game, it's the culmination of a series of games that have spawned a genre that bears its name – Souls Like. The incredible difficulty of the Dark Souls series is one of the main reasons why Dark Souls III sells so well. The game not only gives you an arduous but great journey to conquer, its hegemonic difficulty will also increase a lot with the number of replays (NG+).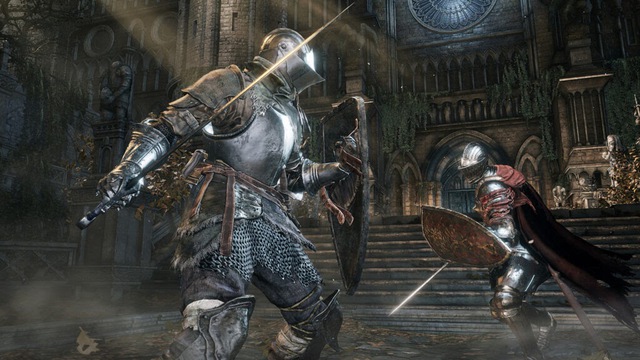 It depicts a world on the verge of doom, it's dark, desolate and harsh but strangely fascinating. Each time you complete the game, you feel better than the previous replay. In addition, this series is also full of mysteries for you to discover, from the stories of the characters behind the legends and in-game items to the hidden areas with worthy rewards for the curious.
Fallout 4
Developers: Bethesda Softwork
Release year: 2015
Estimated sales: At least 12 million copies (quantity sent to stores on launch day)
Fallout 4 received a lot of positive reviews from gamers and especially in terms of sales, it is not to be discussed. Perhaps it's because Fallout 4 is a massive open-world game with dozens of quests and locations for you to explore, as well as the game's signature heavy apocalyptic atmosphere that makes gamers feel uncomfortable. mind that the graphics are somewhat outdated.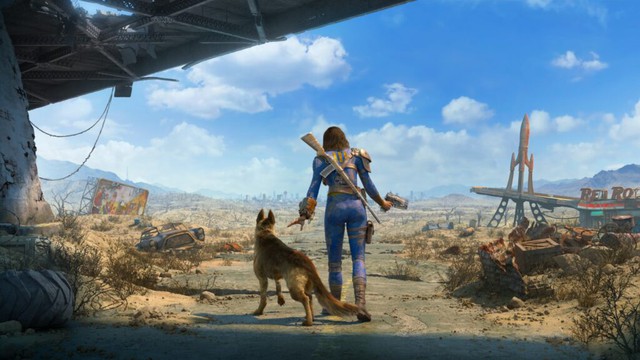 If talking about the success of Fallout 4, it is impossible not to mention the efforts of modders who have painstakingly edited the game mechanics and images to make it as beautiful and sparkling as possible. Although the game has old graphics (according to some people, it is bad), but if you use the mod properly, everything is fine. This is also a stepping stone to urge gamers to buy and experience the good things of Fallout 4 without fear of bad graphics affecting the experience.
Final Fantasy VII
Developers: Square
Release year: 1997
Estimated sales: At least 12.8 million copies (due to multiple porting versions, excluding Remake)
It can be said that Square seems to have a perfect formula for creating the best role-playing games of all time, and Final Fantasy VII is proof. The third installment of the Final Fantasy series was first released in 1997 with the game disc for the PlayStation. Immediately, this game attracted a large number of players rushing to buy. Partly because this is the first Final Fantasy to have a new 3D graphic style at the time, not to mention the game also has extremely realistic and attractive cutscenes for players.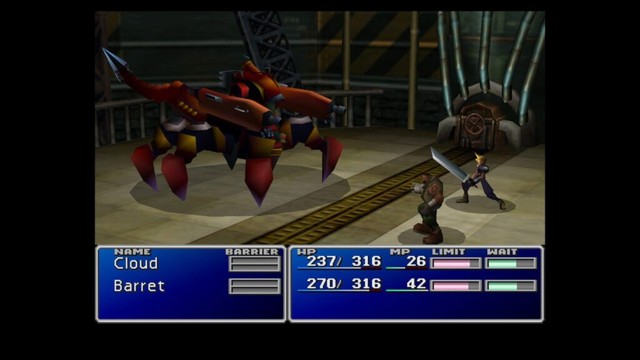 Final Fantasy VII is considered one of the most prominent and best-selling role-playing games ever created in the history of the gaming industry. Besides, it also became a product that influenced later titles of the same genre, or even promoted sales of the PlayStation itself. The only factor preventing the success of FFVII at that time was the English version and its poor performance on PC only. Maybe now you can experience a version of FFVII with beautiful graphics, but the feeling it brings will not be the same as the original version.
Cyberpunk 2077
Developers: CD Projekt RED
Release year: 2020
Estimated sales: At least 13 million copies
Although the production team was having some problems, the marketing campaign of CD Projekt Red was clearly a huge success. Despite the game bug scandal, Cyberpunk 2077 was still a commercial success and is one of the best-selling role-playing games of all time. Of course, Cyberpunk 2077's success is due to the reputation of The Witcher III left behind, but nonetheless, it has its own beauty. On the positive side and ignoring the "seals", Cyberpunk 2077 has brought a lively open world for PC gamers to explore. Night City contains a lot of interesting things, secrets that you have to weave around the cave and alley to discover all. Thanks to that, Cyberpunk 2077 also becomes more realistic and convincing.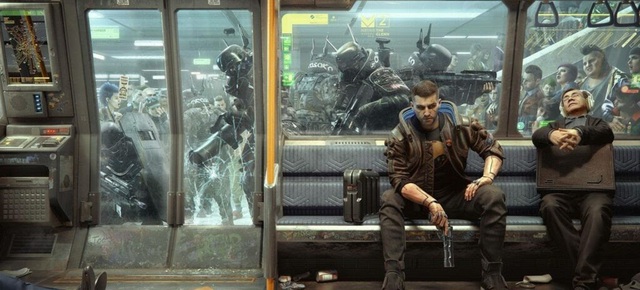 The plot in the game is also carefully invested, there are many attractive scenes, and the characters are also very soulful, enough for hundreds of hours of play. Although it has not reached the level of the super product The Witcher 3: Wild Hunt, it is already above many other games. In addition, the cyberpunk theme has been exploited many times before, but Cyberpunk 2077 has raised it to a new level and scaled it up even more. Besides the main task, the game also has many side quests to help breathe life into every corner of Night City.
According to GVN360