Not disappointing gamers, after 2 days of release, Tales of Arise has received countless compliments from critics and the gaming community. According to the aggregate on Steam, Tales of Arise received a positive review score of up to 92%. This achievement helps Bandai Namco's blockbuster become the best RPG of 2021 (up to now).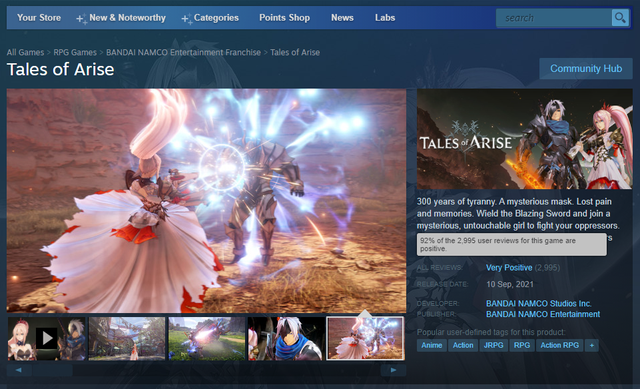 "It's been 18 years since I first heard of Tales of Symphonia, everything is still the same as it was at the beginning. An indescribable uplifting feeling. Thank you Bandai for bringing out such a great game. like Tales of Arise", Chico One Million gamer shared on Steam.
Another gamer concurred: "I bought it 25 hours ago and played continuously for 24 hours. A great game above all."
"This is the best game I've played in 2021. If there is any vote on this, Tales of Arise deserves to be at the top."
Tales of Arise – Gameplay Showcase
It is known that Tales of Arise is the 17th version in the popular game series of the same name by Bandai Namco. Tales of Arise is set in a fantasy setting, where the two kingdoms of Dahna and Rena exist. The main characters in the game are Alphen and Shionne, two progressive Rena who want to help the Dahna people to gain independence and freedom.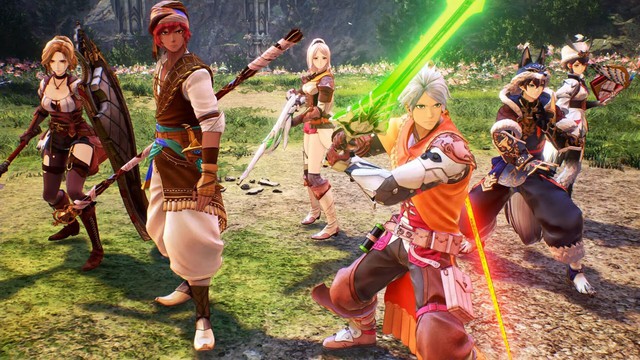 The gameplay of Tales of Arise is typical of the JRPG series (Japanese role-playing game). Elements from turn-based action, role-playing and team combat will make the battles in Tales of Arise very engaging and engaging. If you have ever played through Final Fantasy VII Remake, it will be easy to grasp the gameplay of Tales of Arise.
Currently, Tales of Arise is being released on major platforms, from Console to PC.