While the worldwide gaming community was looking forward to the launch of blockbuster GTA 6 at the Playstation Showcase 2021 event that took place yesterday, Rockstar threw a "cold water" in the face of the gaming community when brings a trailer not of GTA 6 but "GTA 5 old man".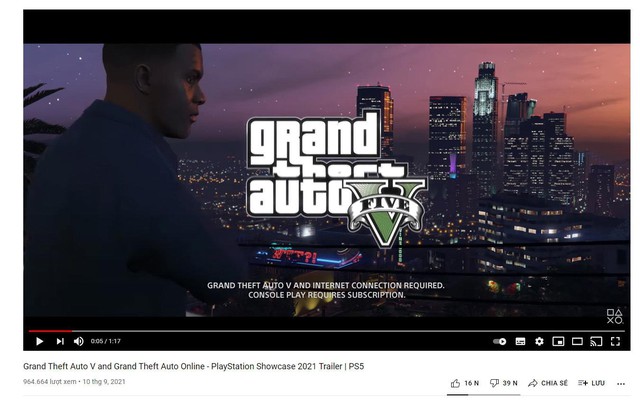 The enhanced GTA 5 trailer for PS5 and Xbox Series X looks a lot like the PS4 and Xbox One versions from a few years ago, with the only major change being "seamless character switching". Also, many gamers are saying they can't tell any difference and don't understand why it's been delayed a few months when it doesn't seem like a worthy upgrade.
Accordingly, the Expanded & Enhanced Edition of GTA 5 on PS5 and Xbox Series X has now officially been delayed to 2022. Rockstar previously planned to release GTA 5 for PS5 and Xbox Series X/S on November 11. November, however, the latest trailer shows that GTA 5 will be delayed for another four months.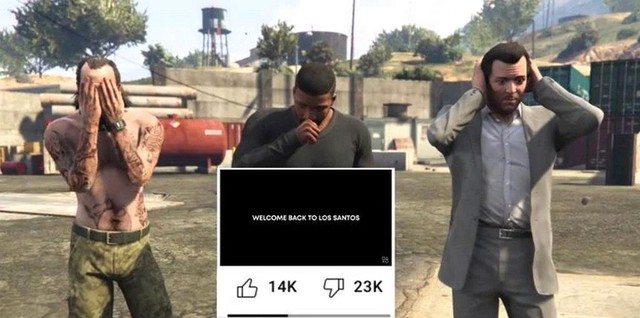 An official statement from Rockstar regarding the delay of Grand Theft Auto 5 Expanded & Enhanced was shared on the studio's website after the trailer premiered. The reason why GTA 5 is delayed is simple. Rockstar says it needs more time to "polish and refine". In other words, GTA 5 didn't live up to Rockstar's expectations for quality, and it needed more time to fix any lingering bugs and improve certain unfinished details.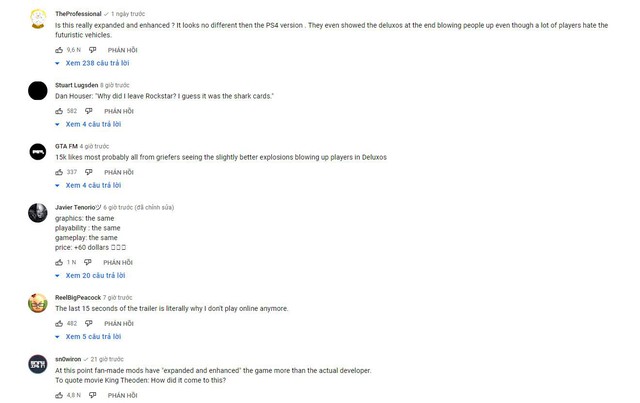 Needless to say, this is considered a "cold water" in the face of the gaming community waiting for GTA 6. As of the time of writing, the new GTA 5 trailer shown at the PlayStation Showcase reached 16,000 Likes and 39,000 Dislikes, placing it in a similar position to the Saints Row reveal trailer earlier this month. The same trailer on Rockstar's YouTube channel currently has 24,000 Likes and 35,000 Dislikes.
The reason for this negative reaction can be seen in the comments of the gaming community. Many gamers are not satisfied with the image quality in the new versions of GTA 5 because it is no different from playing GTA 5 Max Settings on PC. There are also a lot of people who believe that the PS5 and Xbox Series X/S versions of GTA V will be expensive versions compared to those meager upgrades.