The clip you are watching is the battle with Relentless Charger, one of the bosses in the early stages of Tales of Arise that players encounter. The clip has spoilers of some of the game's content, readers should consider before watching.
Tales of Arise – Boss Battle
As you can see in the clip, Tales of Arise's role-playing, team-based gameplay is shown very clearly. Each character in the team has its own skills and characteristics. So you need to learn, combine and control them in a good way to get victory in the game. If you have played through Final Fantasy VII Remake before, you will probably soon get acquainted with the special gameplay of Tales of Arise.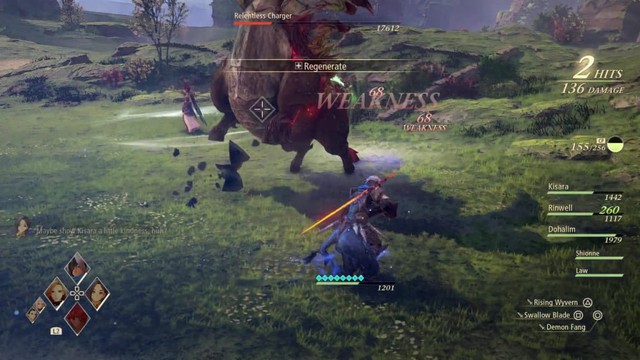 It is known that Tales of Arise is the 17th version in the popular Tales series. Released in parallel on all major platforms (from Console to PC), Tales of Arise promises to be the best role-playing, action blockbuster in 2021.
Tales of Arise is set in a fantasy setting, where the two kingdoms of Dahna and Rena exist. Dahna with many advances in science and technology has invaded, colonized and exploited the people in Rena kingdom.
In search of freedom for the nation, the Dahna people, although in a weak position, still struggled to gain independence. Side by side with them are the progressive-minded Rena, always aiming for peace and charity. Alphen and Shionne are the two Rena main characters in Tales of Arise. Their ideal is to help the Dahna people to gain independence and freedom.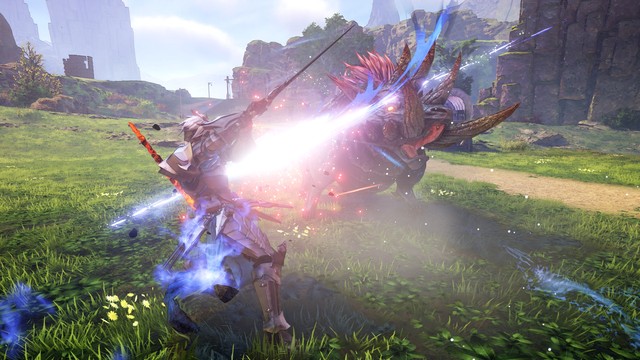 In addition to the 2 main characters Alphen and Shionne, you will meet many other characters and can invite them to your team. Some typical characters can be named such as Rinwell – powerful magician, Law – strong warrior, Dohalim – ability to control techniques, control nerves and adapt well to all opponents, Kisara – female warrior wields axes and shields…
As expected, Tales of Arise will be released on September 10 here.