Often the game will give players emotional ups and downs, some games will create drama, there are fast-paced genres that continuously take gamers from surprise to surprise. other doubt. These games are admittedly fun, but sometimes we also want things to slow down a bit to relax, enjoy the story the game wants to convey. These games still evoke indescribable emotions in the hearts of players. To help you find such games, here are the top 10 relaxing games for you to slow down, love more.
Stardew Valley
It can be said that Stardew Valley is a very famous pixel-graphic style game that almost any gamer who likes the game genre "farming fish and growing more vegetables" cannot fail to know. The main goal of Stardew Valley is to build a farm and restore Stardew Valley.
You can grow crops, raise livestock, cook, fish and craft items… to build a farm of your own. Thanks to the pixel graphic style, the farm life of this game has a charming, genuine, idyllic beauty. Up until now, Stardew Valley still has a large fan base that proves that the game does not need to have top graphics for gamers to like.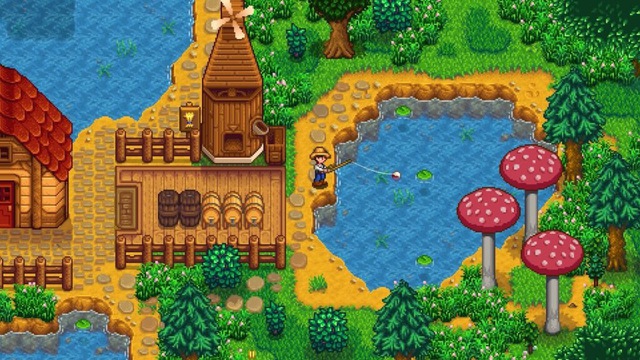 In addition, the main character can also interact with other NPC characters or even get married with them. Besides, the game also has a mode for playing with friends to build a private farm together. And if you want, the player can also request to marry his friends.
Calico
In Calico, you will be managing your own cat cafe. This is a daily life simulation with extremely cute cats and kind, gentle neighbors. Cats will be the main animals in Calico, besides you can find quite a few other species for them to enjoy in your cafe.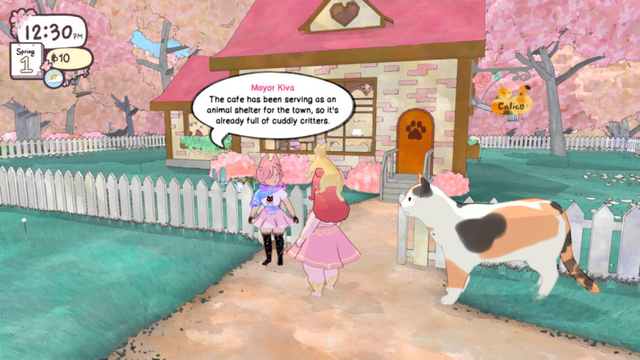 The main task in the game is to breathe life into the boring and boring town, helping it to be full of life. You can own more furniture, unlock more recipes to develop the shop as you like. In the game, there are also many different regions for you to explore, from snowy hills to big cities. Calico is a relaxing game filled with magic; You can even use magic potions to "enlarge" cute animals and walk around on their backs.
Bugsnax
Players will explore a monstrous island filled with adorable creatures made from food. You will play as a reporter investigating the cause of the disappearance of adventurer Lizbert Megafig. Ironically, Megafig's teammates were also scattered in many places on the island due to personal animosity. So your task is to bridge, heal people's friendships together, overcome disputes and obstacles to reach a common goal.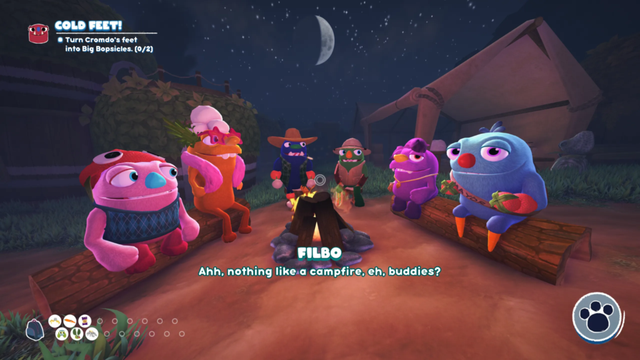 In Bugsnax, players can explore the island at will, searching for strange creatures in each region to add to the list. At the same time, on the journey, you may encounter some mysteries or even interesting boss battles. Those who both like to play relaxing games and want to discover surprises, Bugsnax is a good candidate.
Slime Rancher
In Slime Rancher, you will play the role of Beatrix – a young rancher living a quiet life on an alien planet. This planet is being "invaded" by colorful Slime creatures that look super cute. You can capture these creatures to raise it, creating a farm with full fields and gardens. In particular, these Slimes after mating will create Plort and you can sell it for money to do other things.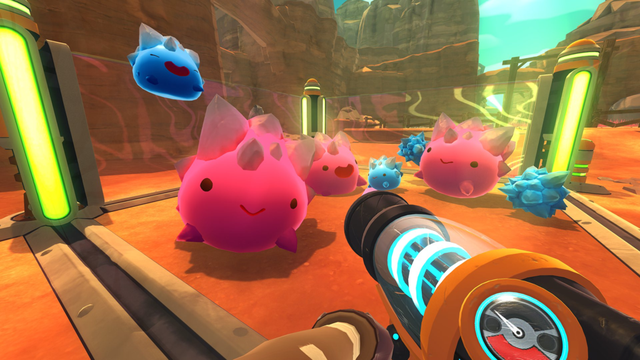 Every day there will also be new tasks for you to do, when completed, you will receive additional rewards to expand the realm. Basically, this is a relaxing game in the style of "raising fish and growing more vegetables" with fascinating secrets waiting for you to discover.
A Short Hike
A Short Hike allows you to explore a small island and will be free to turn your own way, discover secret routes. The game itself also encourages gamers to climb the mountain in their own way, not necessarily racing against time. Along the way, you will encounter many interesting characters, some of whom are even willing to help you conquer the journey.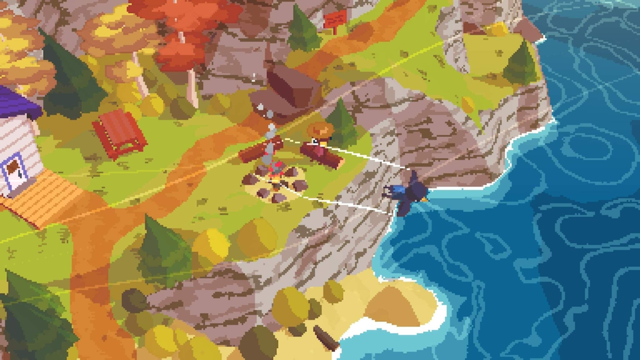 When climbing is tired, you can take a short break, go fishing, play volleyball, find treasure, or hover from the top of Hawk Peak down to the cliff right on the slope. It gives players a feeling of extreme relaxation and calm. A Short Hike is a relaxing, easy-to-play, easy-to-like game, suitable for those who are looking for a game that can help them forget the worries in life and let themselves be "lost" on a beautiful island. .
Source Game Rant compiled GVN360