Pokémon is a popular game in the genre of hunting, nurturing and letting pets fight. The resounding success of Pokémon is an inspiration for many later titles to learn from. And because Pokémon is an exclusive game on Nintendo systems, that's why we can't find an official version on PC. But you should not be too sorry, here we will come together with 6 extremely good Pokémon-style games on PC.
Axie Infinity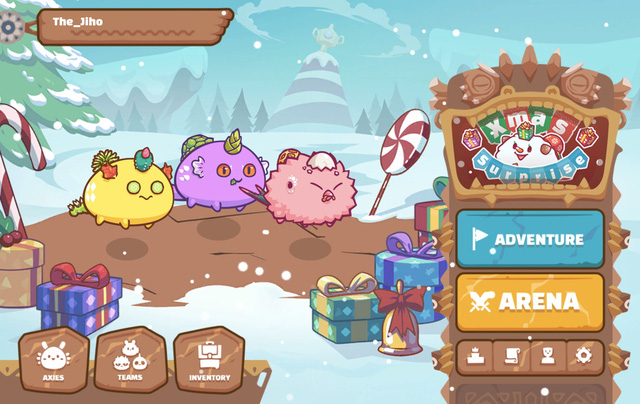 Axie Infinity is one of the hottest names in the world game market in 2021. This "Made in Vietnam" game is the flagship that brings the NFT series to the majority of players around the globe.

Basically, Axie Infinity is heavily inspired by Pokémon with how to hunt, nurture and let pets fight. The creatures in the game are called Axies. Each Axie has different characteristics that can determine their role in a battle.
Ooblets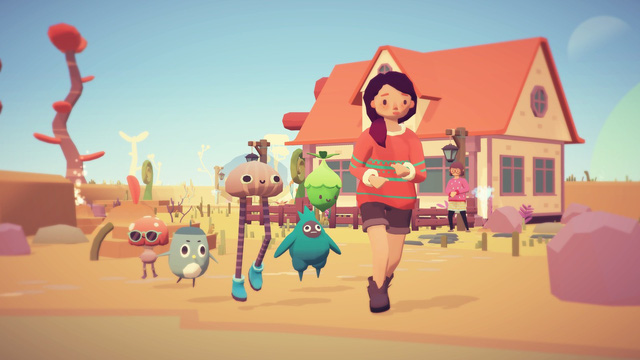 As a game inspired by Pokémon, Harvest Moon and Animal Crossing, Ooblets will bring a world full of color, along with cute graphics of animals waiting to be collected, ordinary life. countryside, very cute dances and mainly farming activities.
In Ooblets, you will explore many strange lands, collecting creatures like in Pokémon but called Ooblets and by defeating them in jumping competitions. You also have a farm where you can raise captured Ooblets, which can be decorated and upgraded.
Temtem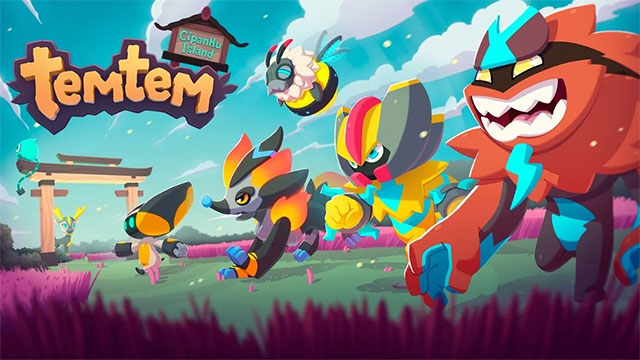 Temtem takes you on a multiplayer adventure with a quest to recruit Pokémon-style creatures. This is a journey to explore the lovely aerial archipelago with your army of Stamps. Capture every Temtem, battle other hunters, customize your home, accompany your friends or conquer the dynamic online world.
Temtem has weekly tournaments. There will be 3 Sunday tournaments each week, spanning multiple time zones for players from around the world to participate in. Each prize consists of 32 players and the rewards will increase with the level.
Nexomon
Nexomon is a tactical role-playing game in the style of animal training, similar to the Pokémon game. Hunt, train monsters named Dexomon, send your creatures into great wars to see who is the best animal trainer.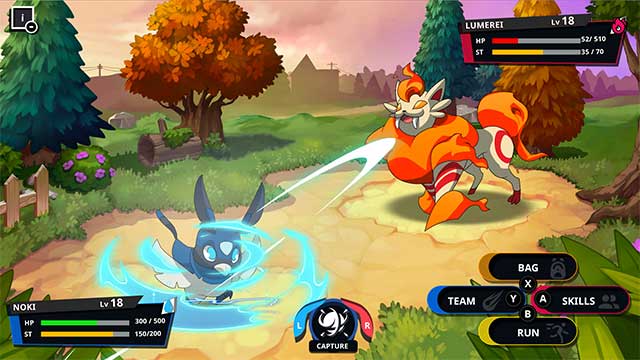 With a large number of war animals up to 300 species, the player's task in the game Nexomon is to capture, collect and develop unique, powerful strains that possess special abilities.
From there, gamers will be engaged in thrilling matches based on the story or confront other animal trainers in the colorful world.
World of Final Fantasy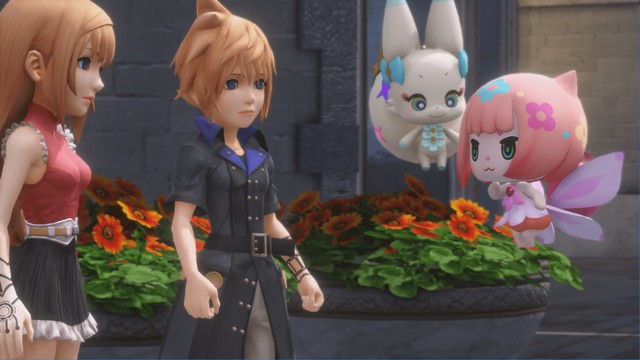 World of Final Fantasy is a special version that Square Enix released to celebrate the 30th birthday of the Final Fantasy series in 2016. True to the name "Final Fantasy World", longtime fan of the series This famous role-playing will feel familiar when stepping into the land of Grimoire (world name in World of Final Fantasy). A special feature in this version is that all are shown with a big head chibi style that looks very new and funny. Like Pokémon, World of Final Fantasy also has the function of raising virtual animals to fight.