So after a lot of waiting, eFootball 2022 (descendant of PES) will finally be officially launched on September 30, 2021. This is the marker for the new era of the next football game series (after PES) produced by Konami.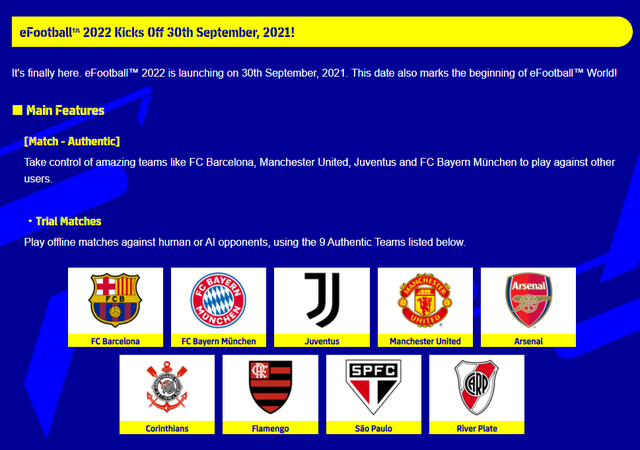 In the version launched at the end of this September, eFootball 2022 has just launched the Authentic Match mode. Here, players will control 1 of 9 teams (which eFootball 2022 owns the copyright) to compete with the machine or other players. Online PvP matches are also present in this version.
In the first version of eFootball 2022, the game will release on PS5, PS4, Xbox One, Xbox Series X/S and PC. Older consoles like PS4 or Xbox One can cross-play with PS5 and Xbox Series X/S.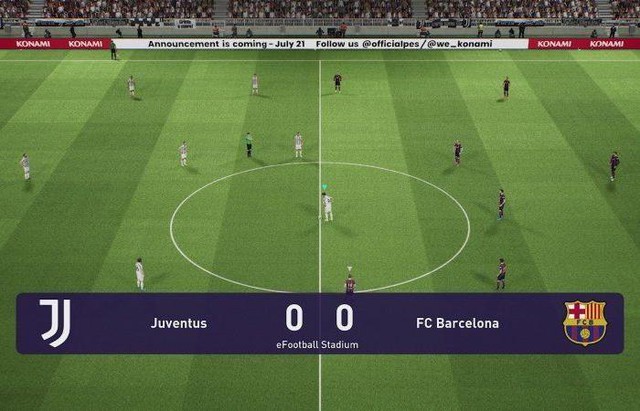 In the next updates (expected to be released in October, November and December), eFootball 2022 will continue to expand with more content (mostly online) and of course will be compatible with mobile platforms. .