Just a few days after launch, Super Animal Royale (shooting game, survival, 8-bit graphics) has stormed on Steam. With a positive rating of up to 94%, this free Battle Royale game is really creating a big fever in the gaming community.
Super Animal Royale Trailer
Super Animal Royale is an online shooting game "PUBG" style from above, including up to 64 Super Animals that look cute but are extremely aggressive. Designed to seduce and trained for battle, Super Animals are cute enough to make you say "Aww" and deadly enough to make you gasp and cry "Ahhhh!".
You can choose your favorite beast from a variety of lists including foxes, raccoons, cats, and other bloodthirsty beasts. Then you'll have to parachute into the ruins of an ill-fated safari park and blast through bullets, explosives and silly dancing, which is awesome.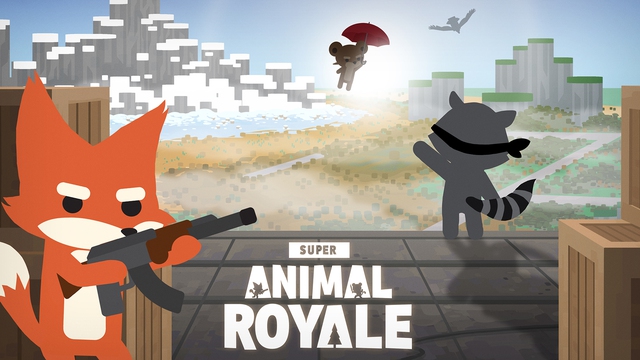 It's cute to see animals acting like humans. Like when a dog stands on its hind legs or a cat watches TV or a monkey in a hat or a sloth picks up a sniper rifle and shoots a raccoon over the head. Animals, they act exactly like us.
Super Animal Royale is truly a logical, strategic 2D fighting game set on a remote island full of strange creatures, psychic animals, and giant balls.
Currently Super Animal Royale is releasing for free on Steam. Those who are interested can download the game here.