eFootball – Official Gameplay Trailer
Free to play on all platforms
According to confirmation from Konami, they have officially "deathed" the Pro Evolution Soccer series. So after more than 25 years of existence and development, the second oldest football game brand in history will no longer exist.
Despite having "erased" Pro Evolution Soccer, Konami still hasn't given up on the football simulation game series. A new brand was born and named eFootball. Unlike PES, eFootball will be a 100% free football series, cross-playable from many different platforms including PC, Console and even mobile.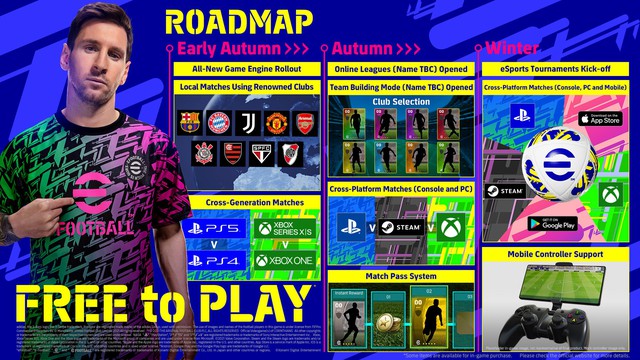 Crossplay feature will be divided into 3 phases. From PS4 playable with PS5 respectively, Xbox One can play with Xbox Series X/S. Then there will be consoles that can be played with PC and finally all systems (including mobile) that can be played with each other. The final completed phase is expected to launch in early 2022.
Abandon year-to-year release, switch to per-season transfer updates
Unlike the PES versions, eFootball will no longer be released on an annual basis. Instead this game will be updated the transfer market (Roster Update) every year like the versions of FIFA Online. This helps players feel secure to invest and build their team from season to season (without being beaten and rebuilt from scratch like the Ultimate Team mode in the official FIFA versions).
Which football clubs are copyrighted by eFootball 2022?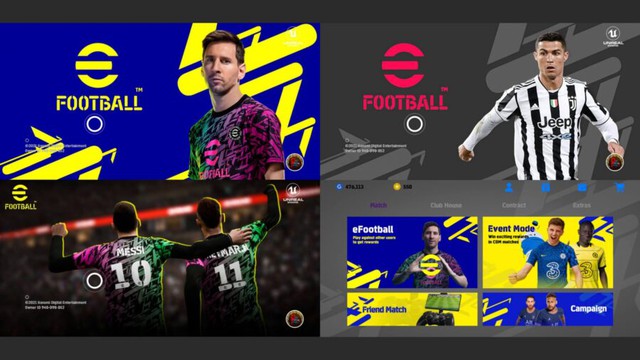 In recent years, Konami has been actively negotiating with football clubs to buy the rights to their games. And this strategy also has some success when eFootball owns the copyrights of many big names.
Some clubs already have the copyright in eFootball 2022: Juventus, Napoli, Atalanta, AS Roma, Barcelona, ​​Bayern Munich, Manchester United, Arsenal, Corinthians, Flamengo, Sao Paulo and River Plate. Of course, this number has not stopped and Konami is still actively negotiating to bring back many other popular names.
Reduce graphics quality to suit mobile platforms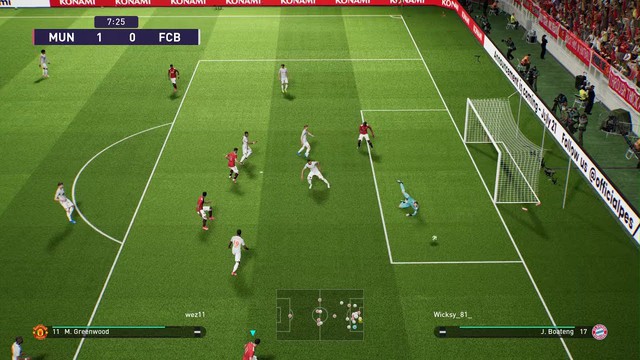 Konami's strategy with eFootball is very clear. They are looking to be one step ahead on mobile to capture the most market share. By allowing the mobile platform to be cross-playable with PC and Console, reducing the graphics quality of the game is inevitable. This will cause a little discomfort for gamers on PC and Console, but with the mobile user market share, it is not affected.
Release date
Up to now, the release date of eFootball 2022 is still unknown. However, looking at past data, it can be seen that the PES versions are released before October every year. Therefore, gamers can rest assured that eFootball will definitely be released soon.