Accordingly, tonight, the police patrol against Covid-19 of Thanh Khe district and Chinh Gian ward were on duty on Thai Thi Boi street (Chinh Gian ward) when they heard the shouts of "robbery".
Immediately after that, the force quickly chased and controlled the suspect who ran out from the house of 164 Thai Thi Boi, who is the subject of HMT (14 years old, living at 316 Thai Thi Boi). At this time, people discovered that 2 victims, Mr. PNN (28 years old) and his sister, PTHN (35 years old, living in 164 Thai Thi Boi) were injured, so they were taken to the emergency room.
Through taking the testimony of this teenager and working with his family, the police determined that this was not a robbery, T. did not take the victim's property, but this teenager had abnormal psychological expressions, although before that T. studied very well.
Accordingly, T. was addicted to violent online games, 3 days before the incident, the family discovered that this male student was playing a shooting game in the cemetery, so he deleted this game and banned T. from playing.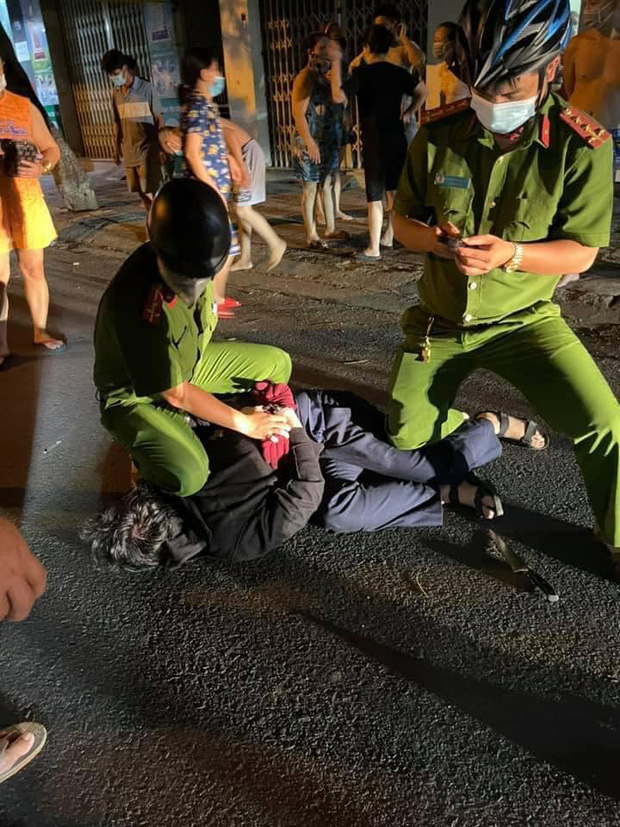 The scene of the incident
Tonight, HMT left a note for his family with the content of going out for a bit to relieve fatigue, T. also reminded to wear a mask, the family should not worry.
When going to T. bring 1 knife and 1 pair of scissors, across 164 Thai Thi Boi's house, about 100m from her house. Here, seeing Mr. PNN sitting in front of the house, T. immediately rushed in with a knife and asked "Are you afraid of me?". At that time, Mr. N. replied: "I'm sitting here, why am I afraid". Then, HMT pulled out a knife to attack Mr. N.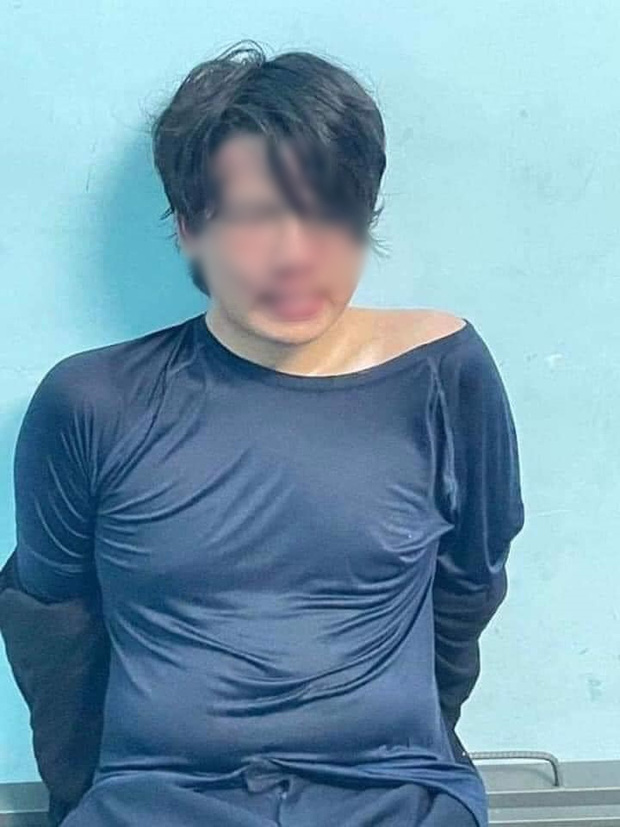 Hearing the cry for help, his sister, a PTHN, ran out and saw her brother struggling with a man with a weapon, thought to be robbing, so he tried to intervene, and was stabbed in the left shoulder by T.
As a result, Mr. NN injured his left hand, 2 stitches, left arm injury, 5 stitches, Ms. HN injured left shoulder 3 stitches.
Initially, the police agency suspected that T. was immersed in a violent game, so he used a weapon to injure two people, this is also a warning situation for families in managing their children who love online games in the past. social distancing, stay at home for a long time.
Currently, the case is being further investigated and clarified.