As we have reported, after more than 4 months of implementing the Than Trung development project, Dung CT and the members of DUT Studio have officially completed the first Demo of Than Trung. More specifically, Than Trung is being uploaded to Steam by Dung CT and members of DUT Studio, and is expected to be approved by Valve (Steam's owner) in the near future. Thus, after more than 4 months of longing, finally the Vietnamese gaming community as well as fans of streamer tycoon Dung CT also had the opportunity to experience the first Demo of Than Trung.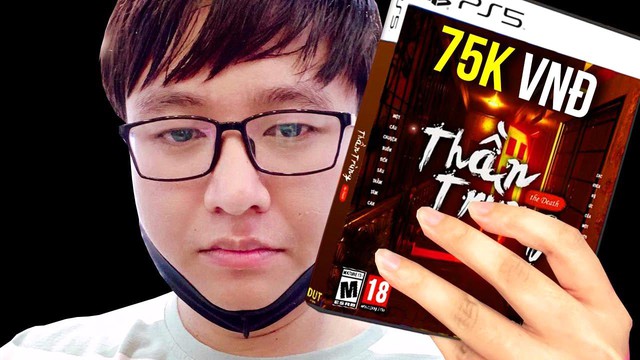 During his latest Late Night Story live stream, Dung CT had the opportunity to share and answer questions from fans as well as the Vietnamese gaming community who are very interested in Than Trung's horror game. older brother. Accordingly, during the live stream, Dung CT said that Than Trung will be sold for only 75,000 VND, this was decided by him recently with the members of DUT Studio.
Although the price does not reflect the value that the game brings, but with a price of only 75,000 VND, the game Than Trung will both easily reach the Vietnamese gaming community and pay some costs. by DUT Studio during the development of Than Trung. This is considered an extremely reasonable price for the Vietnamese gaming community, which has little money to buy games, with only the price of 2 bowls of pho, Vietnamese gamers can completely buy to support Dung. CT and DUT Studio as well as own Than Trung to play again later.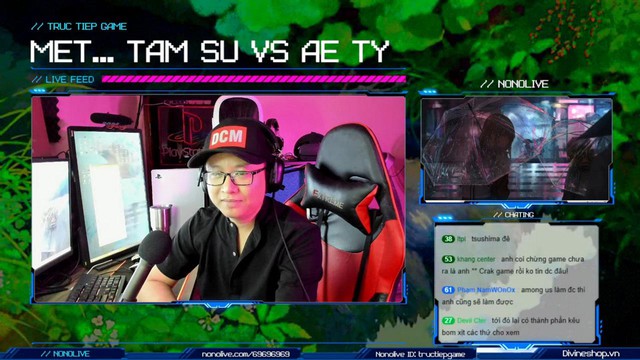 In addition, during this Late Night Story live stream, Dung CT shared with viewers that Than Trung is a homegrown product made by game enthusiasts like him and members of DUT Studio. Therefore, Vietnamese fans and gaming community should not be too curious about Than Trung, but consider this a product of Vietnamese people, bringing the feeling of experiencing the daily life of Vietnamese people for Vietnamese gamers. South as well as abroad.
"Don't expect too much from Than Chong like it's an AAA game or a goddamn game like a blockbuster or something, I'll tell you the truth, Than Chong is a homegrown product, a product made by ourselves, but game enthusiasts, game streamers in general, a person has a lot of work, but if we have a hobby, we sitting together we do, not Than Trung is a super product that changes the face of the game industry, proud of Vietnam.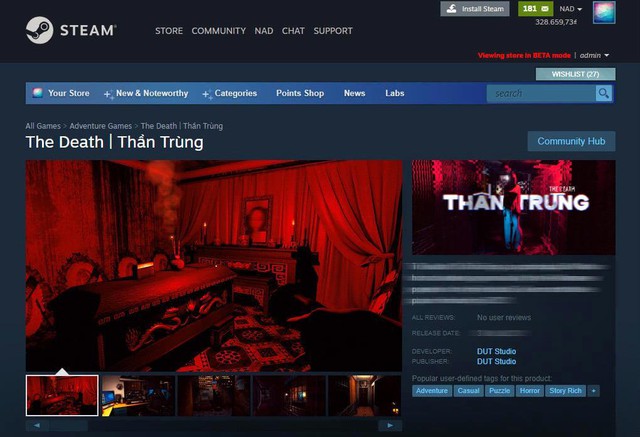 "Don't expect, don't overdo Than Trung, it's simply a product made by Vietnamese people. Than Trung is simply a product for gamers who love horror games, the second is me. I want to find the familiar image of Vietnam in a game, something that has not been available in offline games before. Divine Worm." Dung CT said.
About Than Chong, this is a game of the horror genre, first-person perspective. According to Dung CT, this project was done by him with some other members of Team Dut. Shen Chong will revolve around the story of a young man who is trapped in an unending nightmare in his own inn.