As we reported, this morning, August 25, 2021, the pure Vietnamese – Chinese game was officially released on Steam and Nintendo Switch platforms, bringing to Vietnamese and worldwide gamers. Step into a journey of discovery of little Hoa in the magical world of many colors.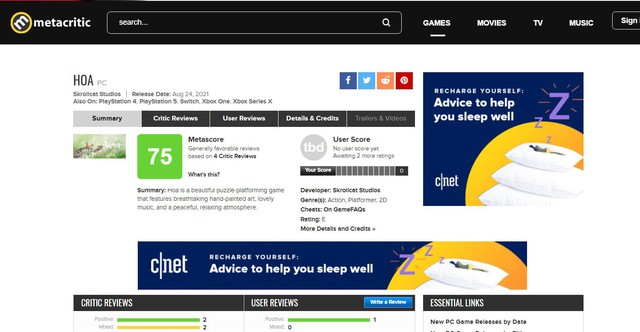 After releasing on Steam and Nintendo Switch platforms, Hoa quickly received a lot of positive reviews from game critics, famous game magazines as well as the Vietnamese and international gaming community. When on the popular review aggregator Metacritic, Hoa's Metascore score reached up to 75 points for the PC version and 70 points for the Nintendo Switch version. It should be known that with an indie game of the Platformer genre, Metacritic's 75 Metascore can be considered a remarkable success for Hoa.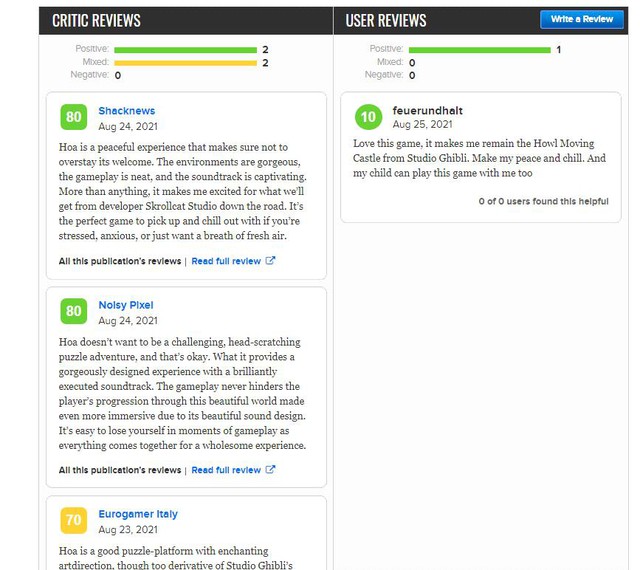 "Flower is a nice but concise puzzle-based adventure that makes for a relaxing evening worth entertaining. It doesn't have major physical threats nor any special puzzles. difficult to understand, so going through Hoa's hand-drawn natural levels gave me an enjoyable experience like meditating," commented the game news site IGN.
"Flower is a peaceful experience but unfortunately the game has not been welcomed in many places. Beautiful environment, simple gameplay and peaceful background music. More than anything, the game makes me happy because what we will get from the developer Skrollcat Studio. This is a perfect game to relax if you are stressed, anxious or just want to get some fresh air," review of game news site Shacknews .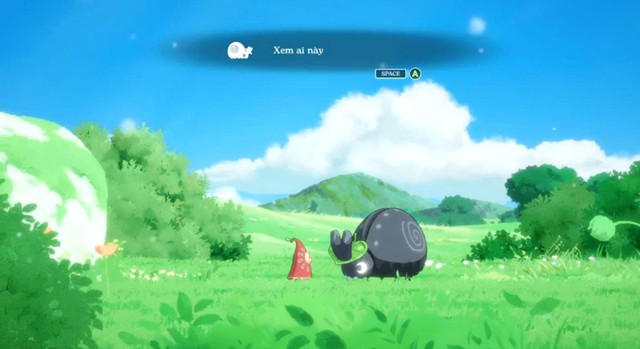 "Flower isn't a puzzle adventure full of challenges, headaches, and that's okay. What the game offers is a great experience that is combined with peaceful soundtracks in an excellent way. does not affect the player when adventuring this beautiful world, even helps the player to be more immersed in nature with its beautiful sounds.It is easy to lose yourself in the game moments because everything comes together for a great experience", review site Noisy Pixel.
"Flower is a platform puzzle game with enchanting art images, despite taking too much inspiration from Studio Ghibli's style. Hoa is also a healthy game without any danger. in the game, but that makes the game lose its interest for players", evaluation of Eurogamer Italy news site.
"I love this game, it reminds me of Studio Ghibli's famous Howl Moving Castle Anime. The game makes me feel strangely peaceful and I even forgot I was playing the peaceful game. hey," a gamer with the nickname feuerundhalt said.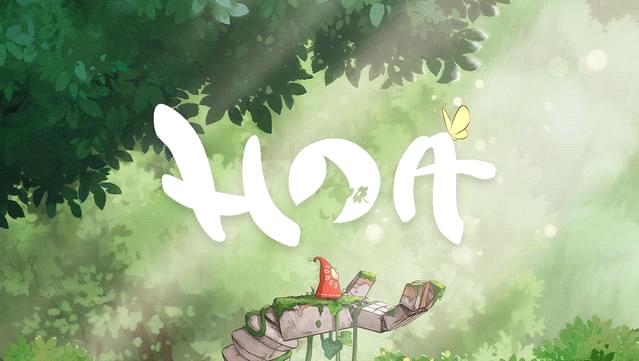 It can be said that the expectations of Hoa were deservedly answered when this game made players excited about the content as well as the quality of entertainment. The game is not too rushed, there are no suffocating moments, but the relaxation and delicate beauty of Hoa make players feel lost in a world full of art.
Going back a bit, at the time 7554 was released in 2012, this pure Vietnamese game was also commented on by many major magazines in the world. However, at that time, the results were not very positive. While the User Score of 7554 is only 7.2, the Metascore score is even worse with a score of 41/100. Recalling a bit of the past story to see how Hoa has made remarkable strides when gradually closing the gap between the Vietnamese game industry and its friends around the world.
At the present time, Hoa has officially released on PS4, Nintendo Switch and PC platforms. With the PC version, you can download and play through Steam (Game Links).