The 10 most popular and most played games by gamers on Steam as of the time of writing. Of course, "one tree should not be young" but if "several hundred thousand trees" play the same game, of course the game must be good and attractive, right guys. Without wasting your time, here are the top 10 most played games on Steam during the 2021 gap season.
Counter-Strike: Global Offensive
Valve's CS: GO is already too familiar. Although it is almost 10 years old, the latest version of this legendary Counter-Strike series still owns a large and extremely active community on Steam in 2021. This first-person shooter is beloved. Liked by the gameplay based on the player's reflexes and thinking… so most of the people who put their heart into CS:GO tryhard because of the emphasis on competition, like to play games that show skills and thinking. tactic than people.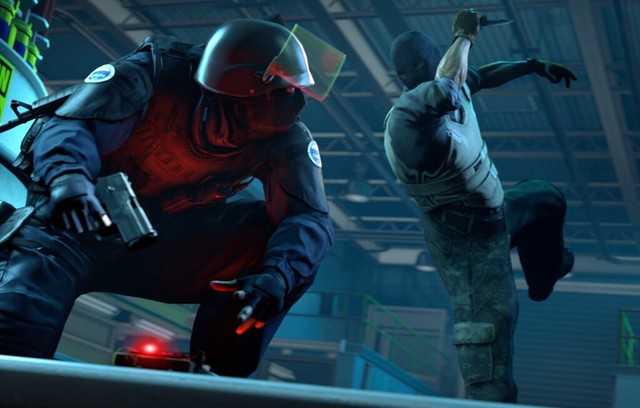 Besides, the skin system is also loved by gamers and sometimes addictive. To show off their style, almost every CS: GO gamer owns cool gun skins. Some people like military-looking guns, realistically; If you have a friend, you like it bright and eye-catching, giving it a "batman" look. At the same time, the CS: GO skin market is always bustling, family members buy and sell gun skins, so many gamers like to hunt and collect rare beautiful skins because of that. Moreover, in the game there is also a very stimulating game to open the chest, opening a genuine skin is "dzo trick". Or if you have a lot of money, you can top up and spin the box, spin until… run out of money. So everyone wants to own a rare and good skin in CS: GO, constantly looking for ways to get it in the game.
DOTA 2
DOTA 2 is a very popular MOBA game developed by Valve. The full name of this game is Defense of the Ancients 2. DOTA 2 has hundreds of generals, and your task is to choose one of them, fight with your teammates, get money to upgrade weapons and build skills, destroy enemy forces and win. It sounds simple, but when you enter the game, you will be chased forever. However, it is because of The International's biggest annual tournament on the planet with fiery fights, spectacular handling of situations from the world's top players, that has made many people unable to take their eyes off, wanting to continue to stick together. stick with DOTA 2 even if you don't play well.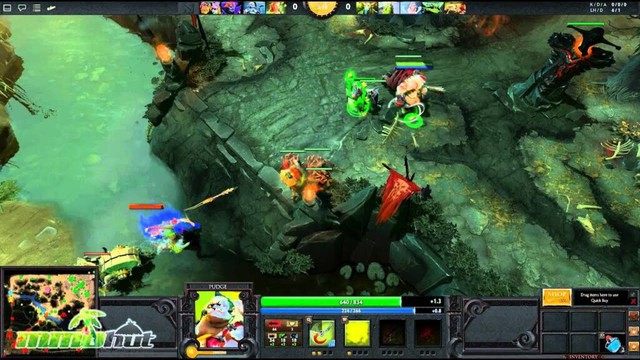 DOTA 2 has a community that has to be said to be quite old. These gamers have been attached to the game for a long time, and most of them now have a fairly stable income. That's why when you enter the game you will see a lot of guys wearing millions, even billions of dollars. These giants play very hard, but Vietnam is equally tense. There was a time when I heard someone released a few hundred million to buy 2 super rare couriers. That said, people play DOTA 2 most of the money is not a problem, the problem is to buy something for it. In addition, every year DOTA 2 also sells Battle Pass to bring back incentives and contribute to increasing the attractiveness of The International tournament. Thanks to that, DOTA 2 still retains its position in the top Steam games 2021.
PUBG: PlayerUnknown's Battlegrounds
The PUBG phenomenon is probably famous everywhere. It may not be the game that gave birth to the Battle Royale genre, but it created a wave strong enough to make Battle Royale a global trend. PUBG's predecessor was a mod created by game maker Brendan "PlayerUnknown" Greene for ARMA 2, inspired by the Japanese movie Battle Royale. Later, Brendan teamed up with Bluehole to create PUBG.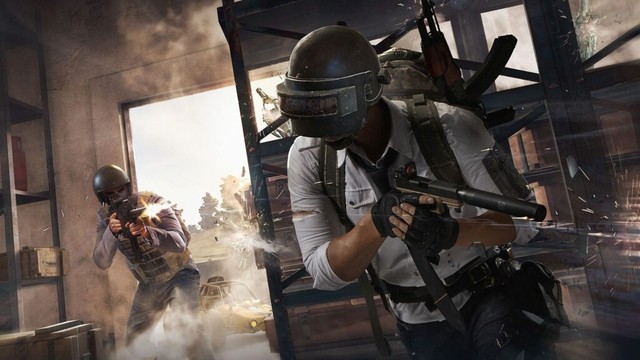 In addition to the Battle Royale element of fighting to the last breath, in the game there are many character skins and costumes for you to confidently show your style in each match. And yet, this game also has many male and female streamers participating in the top race, so it attracts more players. PUBG is so far loved by gamers because of its realism, beautiful graphics and attractive gameplay. The thrill of the last rounds is still an addiction that can't be stopped for many gamers. The guns in the game are also simulated very realistically and the game mechanics support a large number of players, combined with the open map to help you feel like you are in a real battlefield. Stressful but fun! It is not too difficult to understand when PUBG again entered the top Steam game 2021.
Apex Legends
Apex Legends is also a first-person Battle Royale shooter game developed by Respawn Entertainment and published by Electronic Arts. Just released in February 2019, the game immediately won the hearts and support of the gaming community when reaching 25 million downloads after just one week of launch. Just that much information is enough for us to see the heat of Apex Legends.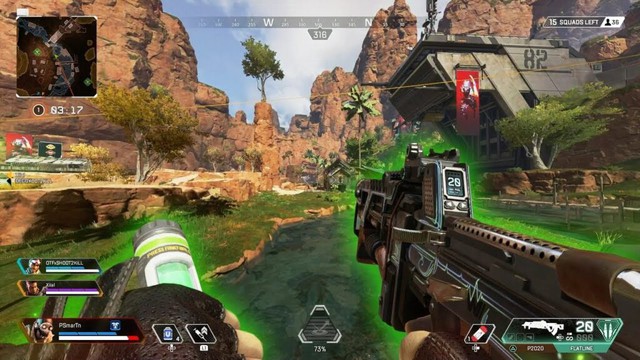 Apex Legends gives players a large experience space with generals and a separate skill system and fighting style typical of an Esports game. All 3 players in the team must work closely with each other right from the division of positions, tasks … to achieve the highest combat efficiency. With engaging gameplay, varied gameplay, bright graphics and fast game tempo, Apex Legends is really worth the experience. Not to mention that the game is very well optimized, there are many levels of configuration customization to suit the vast majority of Vietnamese gamers. Pretty old computer rigs can still play Apex smoothly at low configuration. Those who own a powerful PC can choose the highest configuration setting, making the graphics more eye-catching and eye-catching.
Grand Theft Auto DRAW
Any list that counts players will probably appear GTA V in it anyway. And almost no one is unaware of this blockbuster. It's been almost 10 years since its release, but GTA V is still an irreplaceable masterpiece. It possesses a top-notch storyline, detailed and realistic open world, diverse and creative gameplay, graphics that are not too eye-catching but still very convincing.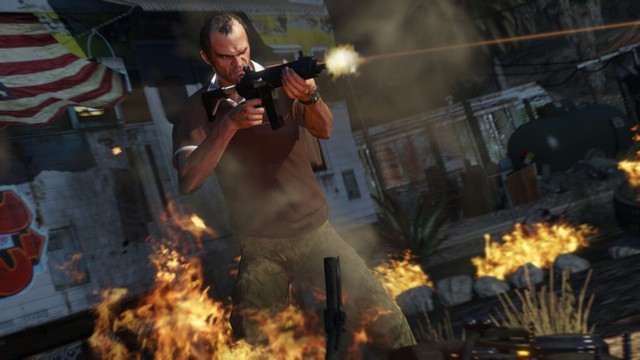 The reason why GTA V is still in the top of the most played Steam games in 2021 is because it is one of the few games that allows you to drive through the streets of the entire map, play in puzzles. adult club, fly a plane high and free jump down, swim in the sea and hunt sharks with a knife, rob a bank, run away from the police or even cause city-wide chaos to challenge 5 star crime consciousness. In addition, the single-player part of GTA V also has a feature that allows switching between 3 main characters with 3 different personalities which is quite new, giving gamers one surprise after another. In particular, GTA V also has a Roleplay mod that also attracts a large number of players.
According to GVN360