15 role-playing games "plow hoes" for free on Steam (P1)
15 role-playing games "plow hoes" for free on Steam (P2)
Destiny 2
Destiny 2 is a combination of shooter and role-playing game, where characters can increase their strength by increasing their stat points.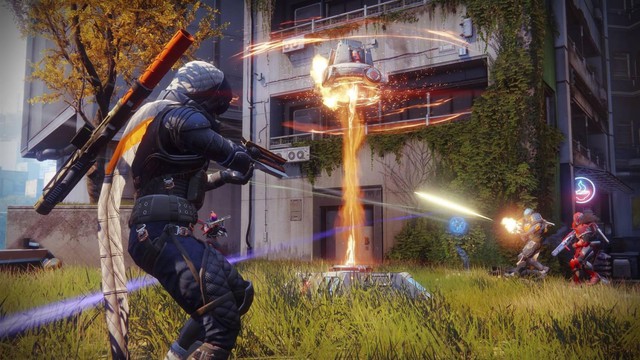 As a 3rd-person shooter game, Destiny 2 introduces a familiar and easy to get used to controls. Shooting in Destiny 2 is also quite easy, when the recoil of the guns in the game is not high, the shooting is quite quiet besides providing more "aiming" features for many types of guns, including submachine guns or submachine guns. sniper.
The large open world (Open World) is also the highlight of Destiny 2. It should be noted that a map playing in Destiny 2 is designed to be very large, and in addition to the main mission, players can freely move, spend Kill monsters scattered along the way during the game to earn more experience points or equipment.
Trove
Trove is a unique sandbox game where gamers can do whatever they like, build houses, develop resources, create furniture, adventure everywhere, make friends with anyone as well as themselves. subdue giant bosses.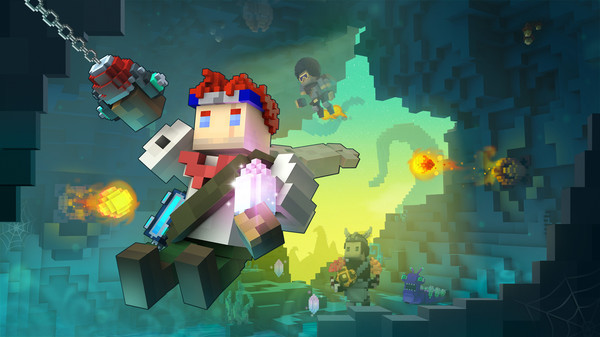 In Trove, players will start by participating in "clubs" – Similar to guilds in other online games, and sharing the "Club World" land with other players. Club World in Trove is the player's own land, separate from the outside world and also where gamers can build their own buildings and houses.
In addition, like other role-playing games, Trove also introduces different character classes such as Knight, Gunslinger, Ninja, Fae Trickster… Some strong character classes need to be unlocked through training. level for initial classes, while some classes need to be purchased with in-game currency. Players can switch between character classes at will.
Soul Worker
Soul Worker is the first blockbuster action role-playing game launched in Korea. Then the game in turn landed in Japan and launched the global version. Soul Worker is strongly impressed by its beautiful anime-style graphics platform and extremely realistic physical effects built from the Havok Vision Engine platform.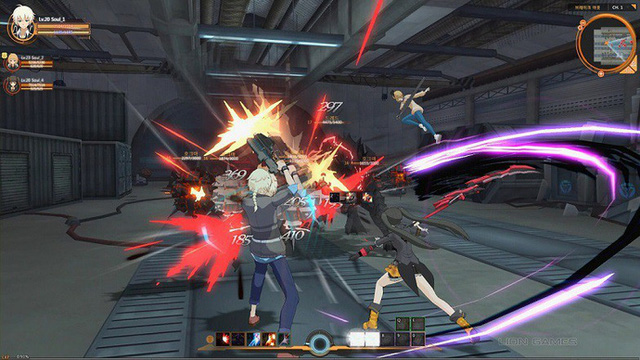 Of course, it is impossible not to mention the non-target fighting style and the type of attack that focuses a lot on creating combos that have made Soul Worker's extremely attractive and hands-on gameplay. The interesting point is that the player can simultaneously attack several targets instead of just one, the player also has a defense mechanism by holding the right mouse button, in addition, the ground and air combo systems are enough, very diversity.
Legends of Aria
Legends of Aria (also known as Shards Online) has impressed gamers by the freedom and freedom in the virtual world. Players can absolutely do whatever they like in a vast virtual world without worrying about anything.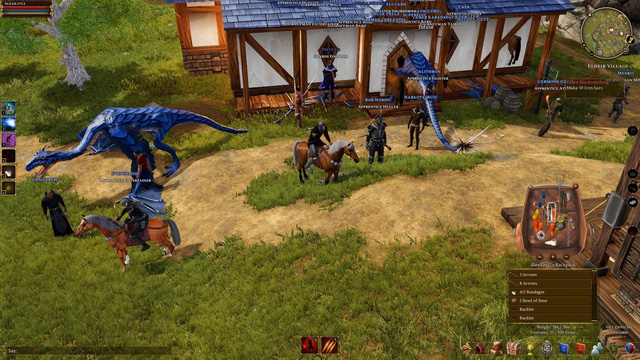 The lands that the player owns in Legends of Aria will be placed in full control of the player's hand: From building houses, raising livestock, collecting resources in the game, etc.. Besides, the background is the background. The cartoony graphics are both suitable for gamers who love classic role-playing games with funny and sharp shapes full of colors.
A plus point of Legends of Aria is that the camera style is very similar to the Diablo series and the fighting style is also great with many beautiful magical moves, carefully cared for by the development team, not taken lightly. Many open world games are available in the market.
Blood of Steel
With a combination of role-playing and tactical gameplay, Blood of Steel is really a game worth experiencing. Moreover, this game is also released in a 100% free form, so you just need to download it and play it right away without paying any fees.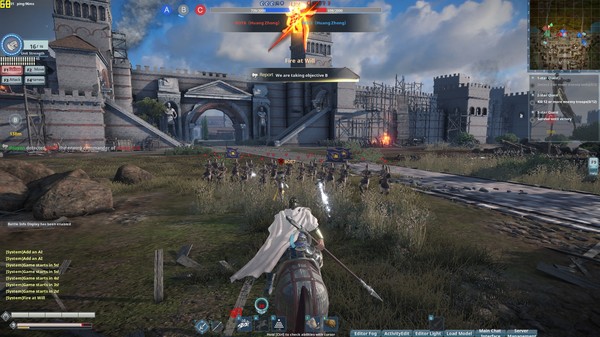 For those who have played or know Mount & Blade II: Bannerlord, it will be easy to imagine the gameplay of Blood of Steel. With the perfect combination of input and strategy elements, Blood of Steel will help you experience the most epic and epic battles.
A special feature of Blood of Steel is the diverse character system. You can see famous martial arts in world history such as Guan Yu, Lu Bu, King Leonidas, Julius Caesar, Genghis Khan….