The history of the game industry has gone through decades of development. From the graphics to the gameplay, the plot… are meticulously cared for by game makers, and at the same time give players a sense of freedom in their own way of thinking and exploring in the journey to conquer the world. virtual. That's why open world games are springing up more and more, creating more choices for gamers when they want to experience this challenging genre.
If you are looking for the best open world PC games to experience for pleasure, here are the candidates that could not be more reasonable.
Assassin's Creed Valhalla
Many people believe that Assassin's Creed Valhalla is the best part of Assassin's Creed, and this is completely grounded. Valhalla has an open world that can take up tens of hours of PC gamers without fully discovering what is in this game.
You will be building a base area called Ravensthorpe and developing it in a city-building style, not a built-in base like previous Assassin's Creed versions. Initially, the village was quite small, just enough for some basic needs such as eating and sleeping, receiving letters and collecting quests.
When the player collects enough resources, he will upgrade the village, can build more shipyards, trading posts, stables, aviaries, hunting tents, maps and even the original sleeping area. In particular, you can also strengthen your teammates by having a party before the mission, and if you have a farm, the party will be much more effective. In addition, the game also allows players to date, get married, have children of all kinds.
Grand Theft Auto DRAW
After nearly 10 years of release, Grand Theft Auto V has never been "hot" and still attracts more than 100,000 gamers every day to participate in breaking the virtual world. The game is set in the state of San Andreas inspired by southern California, allowing players to explore the rich city of Los Santos and its suburbs.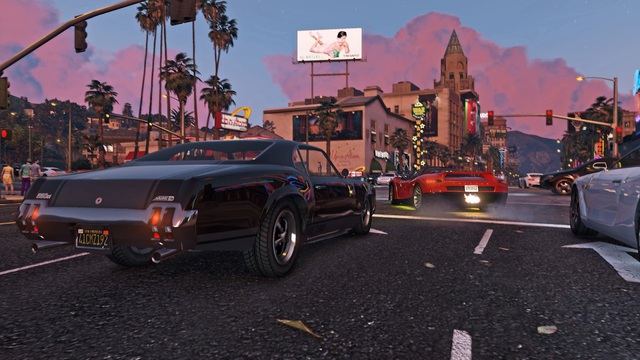 GTA V is one of the few open-world PC games that lets you drive freely across streets across the map, hang out in adult-only clubs, fly high, and so on. Jump down freely, swim in the sea and hunt sharks with a knife, run away from the police or even cause chaos in the whole city to challenge the 5-star crime… In addition, GTA V also owns an easy plot. Addictive when bringing an extremely new feeling thanks to the feature that allows switching between 3 main characters with 3 different personalities. In general, when it comes to the legend of Grand Theft Auto, we have to mention part 5 anyway.
The Elder Scrolls 5: Skyrim
Speaking of open world PC games, of course, The Elder Scrolls 5: Skyrim must be on the list. There may be many of you who do not like this part, but one thing must be recognized is that the world in Skyrim is extremely diverse.
In addition to the main quests, side quests can be randomly and infinitely generated. You can interact with NPCs and even invite them to join the guild to fight together. More interestingly, you can also join guilds of NPC (non-player character) characters.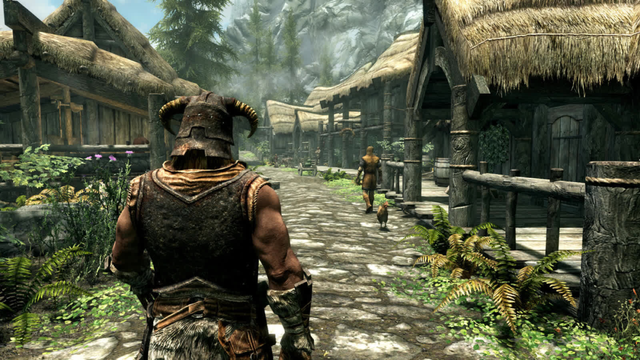 The game's map is filled with mysteries that you can adventure, horror ruins to explore, creatures you can use to sharpen your weapons, NPC characters to spare. pickpocket lake… And don't forget the most interesting factor is that Skyrim also has dragons for you to fight. Even if you've played 100 hours in Skyrim, the title still has quests you haven't discovered yet, as well as hidden bosses you haven't found to defeat.
Red Dead Redemption 2
In terms of map design in the open world game, Red Dead Redemption 2 is definitely worth mentioning. The game is set in 1899 in the western and southern regions of the United States. Although the scene in the game is only a fiction, but because it is based on real locations, it is extremely satisfying from any angle.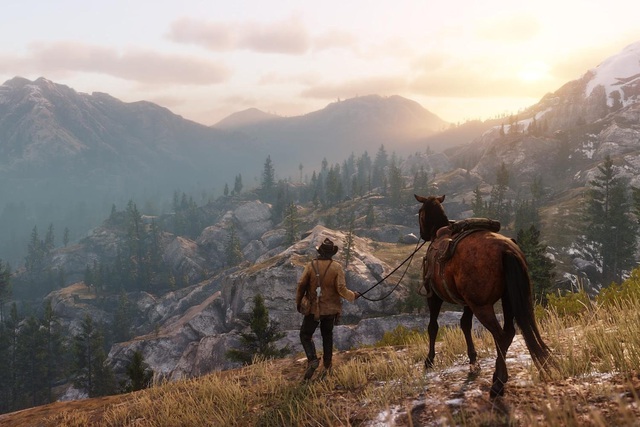 In addition to the realistic story of the Western world, there is research that shows that Red Dead Redemption 2 helps players recognize wildlife better than in real life. Specifically, gamers who have broken the main plot of Red Dead Redemption 2, or have played Red Dead Online, have the ability to identify these animals much better than those who have not played. Thereby showing that Red Dead Redemption 2 is more special than other open world games in that it allows PC gamers to learn more about the wild, not just an entertaining game. .
The Witcher 3: Wild Hunt
Hardly any open world game can surpass the masterpiece The Witcher 3: Wild Hunt. Each area on the map is like a miniature open world and closely linked to each other, creating a seamless, vivid and extremely large scale. Depending on the branch of the plot you are following, the game will take you to explore new lands. Weather effects will also change from moment to moment on your journey: Whether you're hunting beasts in the Velen Plains, exploring the cobbled streets of Novigrad, or traversing an ancient forest, The Witcher 3 will also bring you great experiences.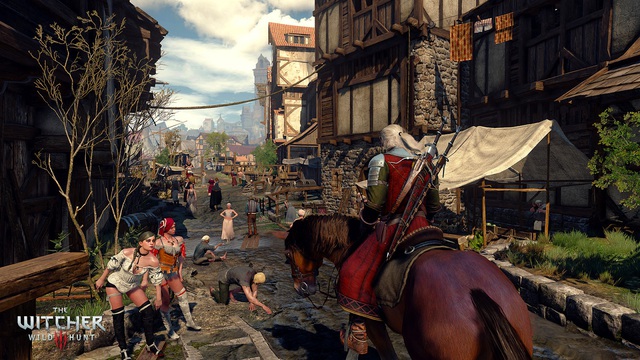 The enemies in the game are extremely diverse, and you have a lot of ways to transform, build the main character to suit your play style best. The more you play, the more you will find the gameplay of this game more attractive. In fact, after completing the main plot, you still have dozens of other things to do and explore.
A little hint is that the game has a duration of up to nearly 200 hours. This is also the reason why The Witcher 3 becomes an open world game that is worth a try not only for PC gamers but also on consoles.
Source GameRant compiled GVN360