The history of the game industry has gone through decades of development. From the graphics to the gameplay, the plot… are meticulously cared for by game makers, and at the same time give players a sense of freedom in their own way of thinking and exploring in the journey to conquer the world. virtual. That's why open world games are springing up more and more, creating more choices for gamers when they want to experience this challenging genre.
If you are looking for the best open world PC games to experience for pleasure, here are the candidates that could not be more reasonable.
Assassin's Creed Odyssey
Assassin's Creed Odyssey is one of the few open-world titles capable of giving PC gamers an incredibly majestic and realistic setting. Any nook and cranny in the game can captivate players with its super epic and eye-catching scenery.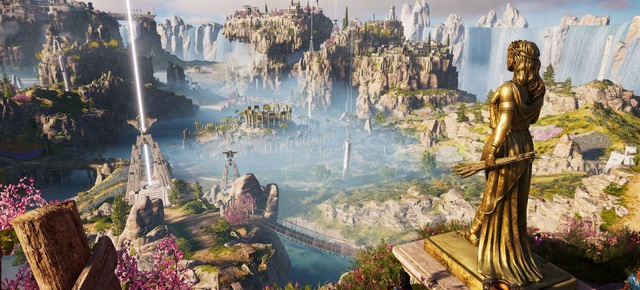 The game falls in the historical period 431 – 422 BC, when Sparta was at war with Athens. Players will be able to choose 1 of 2 main characters, including Alexios or Kassandra. Whoever you are, the main character will participate in that battle to protect his family, creating dramatic and impressive scenes.
Death Stranding
Often among the best open world games, especially on the PC platform, you will come across a few names with cinematic graphics. When creating Death Stranding, the famous director Hideo Kojima did everything to ensure that the world in the game was as realistic as possible. Besides, the character Norman Reedus is also present in the game as Sam Porter Bridge, bringing very convincing expressions and helping Death Stranding become more soulful.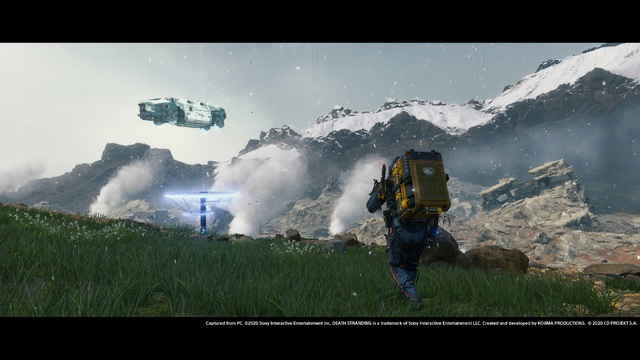 The game itself has a very open world for players to explore, but that doesn't mean it dilutes the game's plot. Hideo Kojima knows how to attract players, no matter where you go, whatever mission you do. Many people jokingly call this a "walking simulation" game, and even if it is true, Death Stranding still successfully completes its simulation task.
Fallout: New Vegas
Although the world in Fallout: New Vegas is not really eye-catching, Fallout: New Vegas still proves that graphics are not everything for an open world game, especially on the PC platform.
Fallout: New Vegas is set in a post-apocalyptic future, shortly after the events of Fallout 3 take place. The location in the game was previously called Las Vegas, but by the time you set foot there, it has a new name: New Vegas.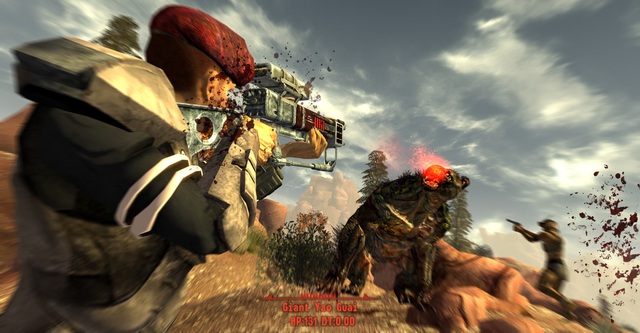 The Fallout series is famous for its carefully invested role-playing elements, and Fallout: New Vegas is no exception. Thanks to inheriting the most quintessential things from the previous parts, New Vegas not only brings an overwhelming world, but it also creates unforgettable experiences in the minds of players.
Horizon Zero Dawn
In order for her brainchild to be the most complete, Guerilla Game has taken care of every inch in Horizon Zero Dawn. The game is honored by many newspapers thanks to its rich open world with many different biomes. In addition, the DLC expansion The Frozen Wilds also takes players to the snowy regions of the North, creating different emotions compared to the main game.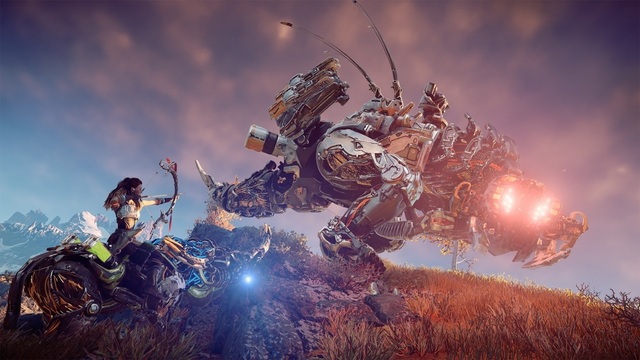 Coming to Horizon Zero Dawn, players will experience and fight in a distant post-apocalyptic world, following the style of "tribalpunk" mixed with "cyberpunk". You will encounter typical images of North American Indians, with unique indigenous culture through the way of life and activities, through the shape of tents, villages, and the decoration of rustic and authentic colors. interspersed with near-future architecture, close and full of desolation… All covered by a dark green color of trees, luxuriant vines, sometimes rotting buildings. With such a free open world, Guerilla Game has conquered many PC and console gamers.
Forza Horizon 4
Role-playing and adventure games often overwhelm the racing genre, but the racing games themselves are still more than enough to give players an overwhelming scene. Among them, Forza Horizon 4 is the best example of this.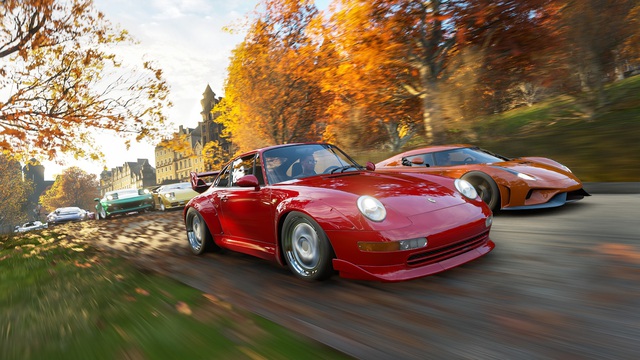 The game is set in Edinburgh – the capital of Scotland, so you will encounter poetic roads through the trees, streets through the bustling city, or winding bends. Follow the slopes to challenge the silkiest riders. At the same time, Forza Horizon 4 also owns a huge array of racing cars, allowing you to freely "turn around" and customize it to suit your preferences. Combined with extremely eye-catching graphics, Forza Horizon 4 is an open-world racing masterpiece not only on PC but also on console.
According to GVN360