Launched in the second half of 2020, Genshin Impact quickly gained many great successes. With tens of millions of downloads and plays every month, Genshin Impact is one of the most outstanding games in the world in the period of 2020 – 2021.
One of the highlights that makes Genshin Impact a global phenomenon is the creation of cute, anime-style characters. There have been many characters that created a craze in the Genshin Impact gaming community because of their beautiful appearance. So it's easy to understand why Genshin Impact is a hot topic of the coser world.
And of course, the cosplay community in Vietnam is no exception. Here, you are invited to the Lisa character cosplay in Genshin Impact. The owner of this photo series is Akira Kyuu, a famous coser and many fans in the Vietnamese community.
Akira Kyuu's real name is Nguyen Hoang Anh Thu. This beautiful female coser was born in 1997, currently working and living in Ho Chi Minh City.
Up to now, Anh Thu has had 6 years of participating in the Vietnamese cosplay community. With a beautiful face, hot appearance and seductive cosplay style, Anh Thu quickly became known and has a large fan base.
In addition to being passionate about cosplay, Anh Thu is also a photo model with many photo activities, advertising MVs…
Please continue to follow a few other cosplay photos taken by Akira Kyuu.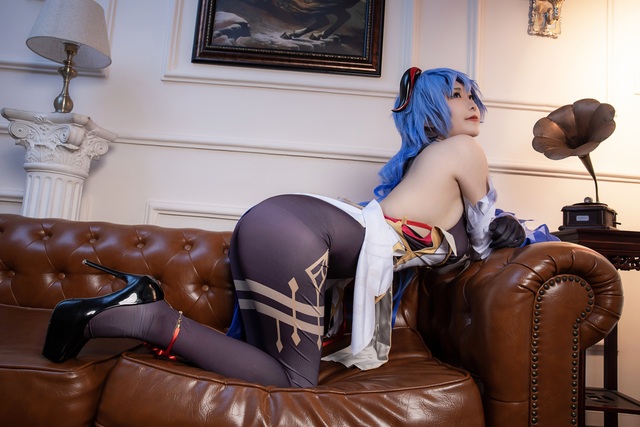 Character Ganyu in Genshin Impact