The history of the game industry has gone through decades of development. From the graphics to the gameplay, the plot… are meticulously cared for by game makers, and at the same time give players a sense of freedom in their own way of thinking and exploring in the journey to conquer the world. virtual. That's why open world games are springing up more and more, creating more choices for gamers when they want to experience this challenging genre.
If you are looking for the best open world PC games to experience for pleasure, here are the candidates that could not be more reasonable.
Cyberpunk 2077
Starting with a disastrous launch on console, Cyberpunk 2077 offers a much better experience on PC despite still having a lot of bugs. On the positive side, Cyberpunk 2077 has brought a vibrant open world for PC gamers to explore. Night City contains a lot of interesting things, secrets that you have to weave around the cave and alley to discover all. Thanks to that, Cyberpunk 2077 also becomes more realistic and convincing.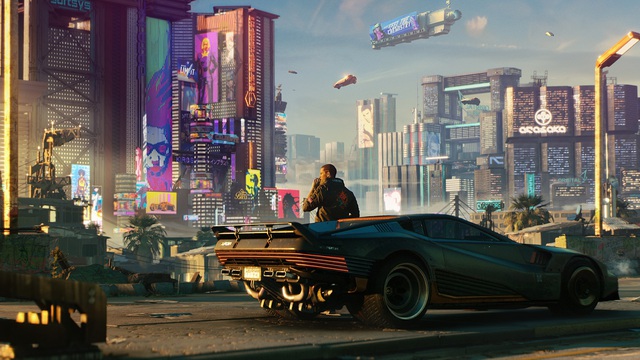 The plot in the game is also carefully invested, there are many attractive scenes, and the characters are also very soulful. Although it has not reached the level of the super product The Witcher 3: Wild Hunt, it is already above many other games. In addition, the cyberpunk theme has been exploited many times before, but Cyberpunk 2077 takes it to the next level and scales it up even more. Besides the main task, the game also has many side quests to help breathe life into every corner of Night City.
Valheim
Right from Early Access on Steam, Valheim has created a huge buzz in just the first few months of 2021. This is an open world PC game with sandbox elements, putting players into the role of Viking trying to find a way. Survive in many different biomes, and at the same time seize the glory to enter Valhalla castle.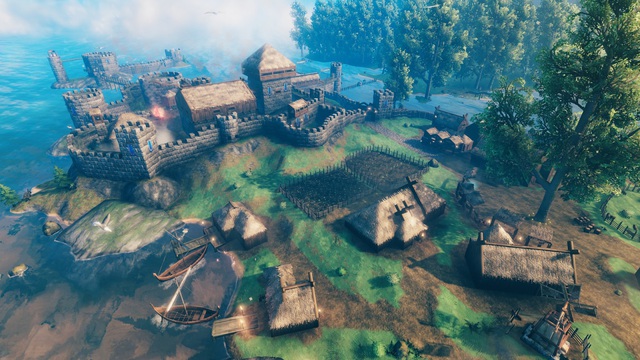 To encourage players to actively explore the world around them, Valheim provides gamers with a number of tools to build houses, hunt animals, and defeat enemies. In addition, the game also allows you to cooperate and ally with other Vikings to increase survival. Although the game is still in the development stage, but with the current situation, it has brought players a lot of interesting things to grok.
Far Cry 5
Far Cry's three most recent installments all deserve to be on this list, but Far Cry 5 stands out because of the context Ubisoft has created for it. Hope County is inspired by the state of Montana, with an attractive exterior but full of dangers inside.
Walk a little and you will encounter a bunch of henchmen of Joseph Seed – the villain in the game – and they will not hesitate to give you a series of "copper candies".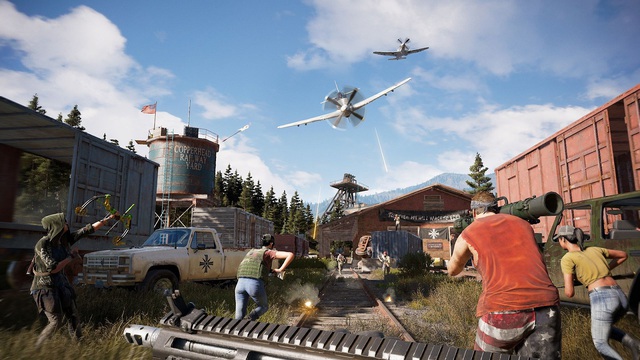 Maybe when Far Cry 6 comes out, this part 5 will gradually sink into oblivion, but it is still an open-world FPS shooter game that gives PC gamers a large map to explore, new levels of gameplay, and more. Fierce gunfights, and especially energetic characters.
Metal Gear Solid 5: The Phantom Pain
Kojima Productions took a different approach in part 5 of the legendary Metal Gear Solid series. Specifically, they have focused on creating an open world, allowing PC gamers to perform stealthy actions according to their own imagination. Metal Gear Solid 5: The Phantom Pain has gameplay that has to be said to be among the best in the series, putting players in the role of Venom Snake with dozens of weapons and advanced items for you to plan to infiltrate the enemy base to complete the game. become a target.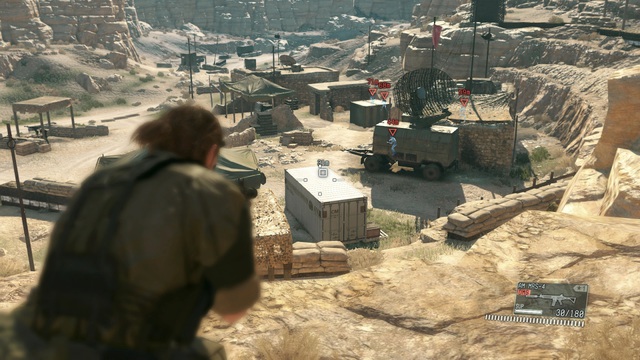 At the same time, thanks to the wild and barren landscape, the plot is even more prominent. The Phantom Pain is quite different from the previous installments, largely because the developer focuses on gameplay rather than plot. However, by itself, this would be one of the best open world games on PC.
Genshin Impact
Many gamers liken Genshin Impact as The Legend of Zelda: Breath of the Wild "waifu" version, and perhaps because of that, this game has become a phenomenon. After each update, Genshin Impact proves itself more and more worthy of the attention of many gamers. Although still being gradually improved, but Teyvat in the game itself is already a perfect world containing countless interesting stories, magical secrets, and dozens of characters with very unique personalities. Either way, you will feel overwhelmed when you first step into Genshin Impact.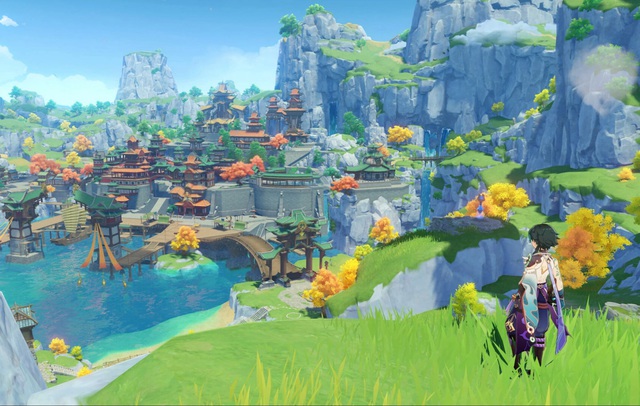 In addition, there are many beautiful landscapes in the game, such as the enchanting Guyun Stone Forest, or the poetic Wangshu Inn. All have helped create an extremely diverse open world, which constantly urges PC gamers to explore.
Source GameRant compiled GVN360