With the rapid development of the game industry, many games have taken advantage of the power of technology, engine… to turn games in the mobile adventure genre into blockbusters of a lifetime. For example, in adventure games will bring gamers the vast and fanciful scenes with action sequences, extremely choking boss killing.
Here are the top 10 best action-adventure games on PC for you guys.
Batman: Arkham City
With the aim of eradicating evils in Gotham City, Batman had a very special reappearance in Arkham City, making this game one of the most successful action-adventure games on PC with a theme. Super hero. Basically, this part distills the essence of the first part (Arkham Asylum) and expands it with a large world to serve as the background for the dramatic plot.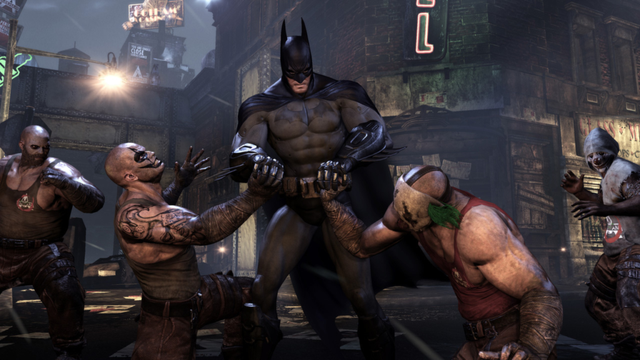 In the game, you will be entering the world of the dark knight Batman to protect Arkham city from dark and evil plots. Compared to the first version, Arkham City brings a wider, more detailed and of course "cooler" Arkham. The game also incorporates a bit of detective elements like in the Batman movie, giving players exciting adventures.
Moreover, the plot of Batman: Arkham City is full of crimes committed by the most notorious criminals, thereby bringing combat phases with beautiful and extremely satisfying combos. Rated by many critics at the top of the chop, until now Batman: Arkham City is still considered a prime example of a "must-play" action-adventure game on PC.
Horizon Zero Dawn
Since it was first announced, many gamers have been extremely interested in the context of Horizon Zero Dawn. The story begins in the 31st century, after humanity's advanced civilization has perished. Machines have risen to become powerful mechanical beings that rule the Earth. You will play as Alloy, a female hunter born and raised in a post-apocalyptic world, on a mission to stop a pagan cult who worships an artificial intelligence that destroys the world.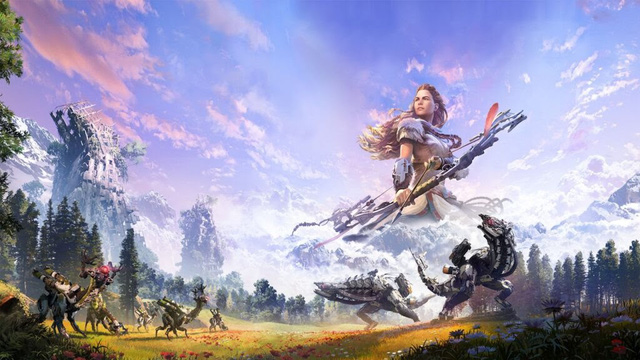 This open world game is easy to impress players especially in the way that the developers create the fantasy mechanical creatures. They are cool, eye-catching and give a feeling that cannot be found in any other game. The game is also extremely skillful in blending seemingly unrelated elements that are prehistoric, post-apocalyptic and future technology in a harmonious way.
Dark Souls
Hidetaka Miyazaki's game-making career has left many impressive works to life. In particular, Dark Souls is extremely special because it is the beginning of his most famous and most influential series.
In the game, you will play as the Chosen Undead (chosen undead) to continue the work of the god of light Gwyn and prolong the age of fire. It sounds like a heroic game that saves the world. However, the more you play, the more you will see that it is not so simple. In addition to the terrifyingly strong bosses and monsters that can jump out of the corner to fly half a health bar, players are also faced with extremely difficult choices.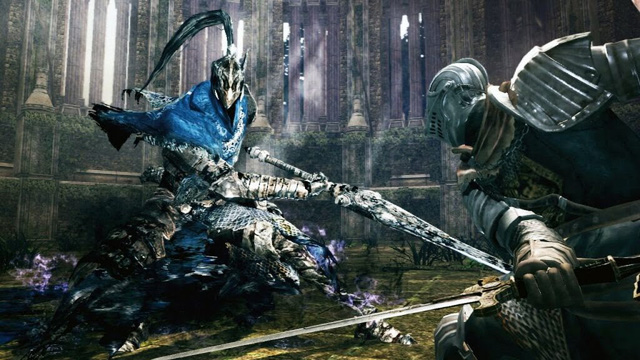 However, that does not mean that Dark Souls only knows how to abuse players, has its own charm. The game brings a gloomy, desolate world but also many secrets to discover, hiding emotional stories behind. Maybe "pagans" only see Dark Souls as an action game on PC and consoles, but for those who have experienced dozens of hours, Dark Souls is a game with extremely deep content, full of content. profound philosophies.
The Witcher 3: Wild Hunt
The Witcher 3: Wild Hunt is more than just a blockbuster for its time. Even until 2021, after 6 years of launch, this is still one of the most beautiful, best and most playable open world action adventure games on PC. From images, content, and characters, the CD Project is perfected to an even higher level.
Play as the chivalrous demon hunter who kills Geralt on his way to find his lover and adopted daughter. Every step of your exploration in the game is extremely interesting, the game will draw a whole world full of interesting and mysterious things.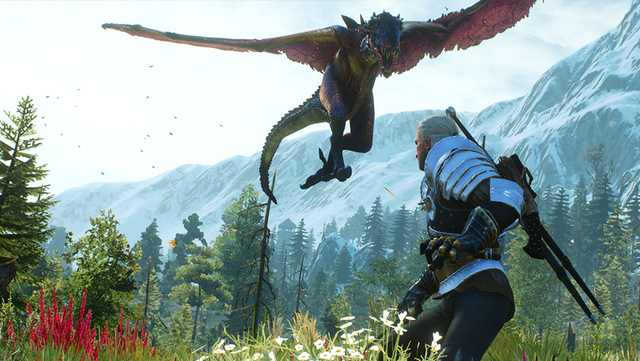 Each character has a very unique charm. From a demon hunter with a smile that enchants a sister like Geralt to a strong-willed young woman like Ciri; Yennefer was arrogant and elusive, but behind her black cloak was a fragile soul.
The more you play, the more attractive you will find this game. In fact, after completing the main plot, you still have dozens of other things to do and explore, and this is also the reason why The Witcher 3 becomes a game worth playing. In addition, the scenery in this game is also very rich and eye-catching, if you are bored, riding a horse to go sightseeing is not a bad idea.
Source Game Rant compiled GVN360