With the rapid development of the game industry, many games have taken advantage of the power of technology, engine… to turn games in the mobile adventure genre into blockbusters of a lifetime. For example, in adventure games will bring gamers the vast and fanciful scenes with action sequences, extremely choking boss killing.
Here are the top 10 best action-adventure games on PC for you guys.
Star War Jedi: Fallen Order
If talking about an action-adventure PC game, impressive graphics, with a Star War theme to satisfy fans, Jedi: Fallen Order is doing a great job of that. Jedi: Fallen Order not only possesses beautiful graphics, but the game also cleverly integrates the legendary Star Wars soundtracks into the right epic scenes, making players excited just like when going to the movies. which day.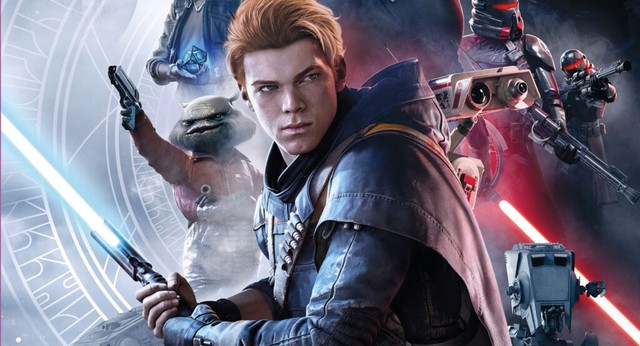 For a fan of this classic series, there is nothing better than being able to hold a lightsaber with your own hands to block bullets, reflect bullets and dance some beautiful swords. In Jedi: Fallen Order, you are also free to use the force to affect most objects on the map. And yet, you are also provided with a skill tree to freely "build" your character according to a certain forte. Of course you can still "build" a full skill tree for the character, but to be able to complete that before breaking the game is a bit difficult.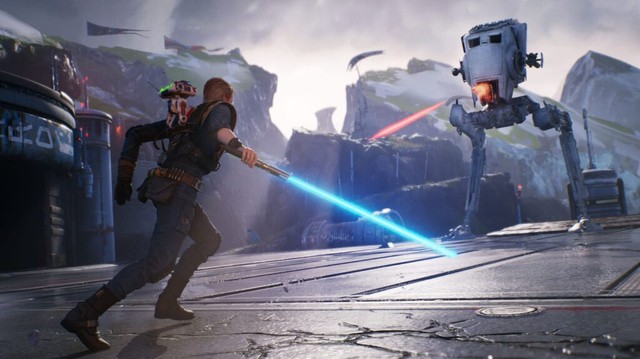 Star War Jedi: Fallen Order takes place after the Clone War, when the dark side (The Sith) has taken over the Milky Way and spread terror, and the Jedi council is completely destroyed. You will play as Cal, a Jedi-level boy trying to find his connection with the force, while creating small revolutions to regain power from the dark side.
Rise of The Tomb Raider
Players will play the main character named Lara Croft, an archaeologist who risks her life for her passion to find and discover ancient tombs, treasures and rare artifacts. However, unlike the greedy villains who just want to take all those treasures for themselves, Lara Croft wants to learn, learn and preserve these ancient tombs more.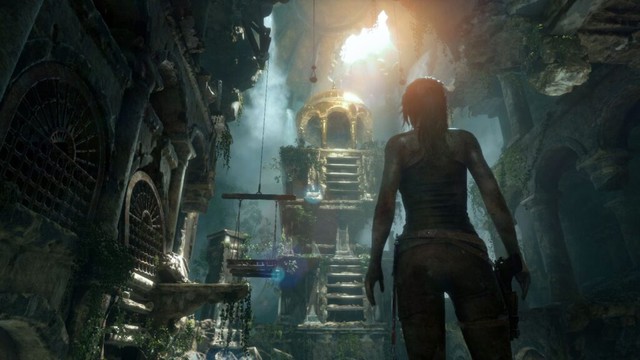 Because Rise of The Tomb Raider is set in the context of exploration in strange, forested and dangerous lands, the gameplay is also unstable. More specifically, you will have to focus on climbing, hiding, assassination and "combat" skills. It sounds a bit messy, but this is the good point of this action PC series.
If you are a person who likes to explore, like the feeling of strong parkour, adventure, climbing the cliffs, the building seems like humans will never be able to do it; or act stealthily at the right time and "combat" when needed, this is a game that you should not ignore. Especially the main character of the game is very "hot".
Grand Theft Auto V (GTA 5)
It's a great PC game, with a sensational action-adventure set in a modern city, allowing the freedom to do almost anything you want, except knock down trees and block trains. If you are looking for an action game but don't like the jungle element like Tomb Raider, GTA 5 must try at least once.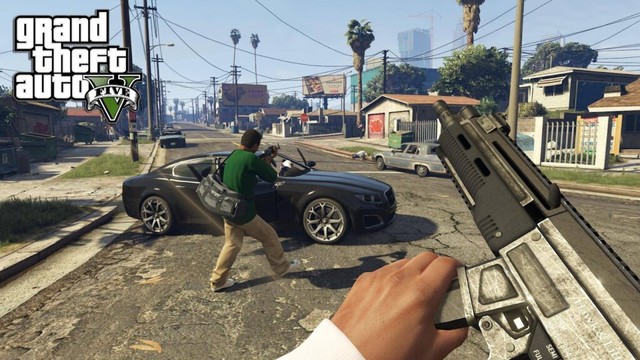 Imagine how many games allow you to drive freely through streets all over the map, hang out in adult clubs, fly a plane high and then jump freely down, swim outside. sea ​​and hunt sharks with knives, do all sorts of things, even cause chaos to the level of destruction of the whole city to challenge the 5 star charge… and so on. To list all the things you can do in GTA V would take an A4 page.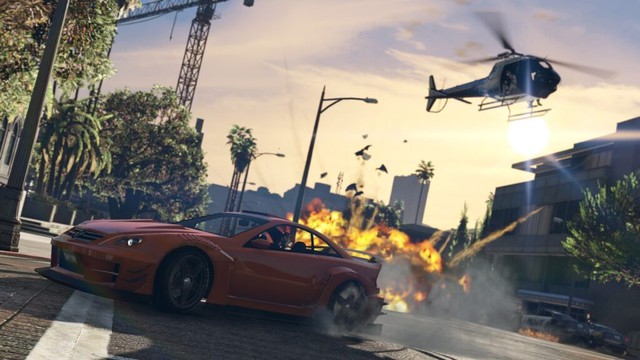 In addition, the game also allows you to arbitrarily change the third-person perspective to see more of the beauty of the game's graphics, and the first-person perspective to increase the drama when fighting and gunfight. Besides that extremely epic gameplay, GTA V also owns an addictive storyline when it brings an extremely new feeling thanks to the feature that allows switching between 3 main characters with 3 different personalities. .
Days Gone
Days Gone is an action-adventure game released on PC and PS4, set in a post-apocalyptic setting when a zombie pandemic has spread across the American wilderness. The game's plot revolves around a lone driver who wanders on the winding roads of Oregon after the epidemic breaks out and overwhelms life. With a very large game map with a size of nearly 22.5 square kilometers, you can rest assured that the feeling of driving for hours from one area to another will never be bored. However, you should also note that the game has a mechanism to have to refuel when the tank runs out.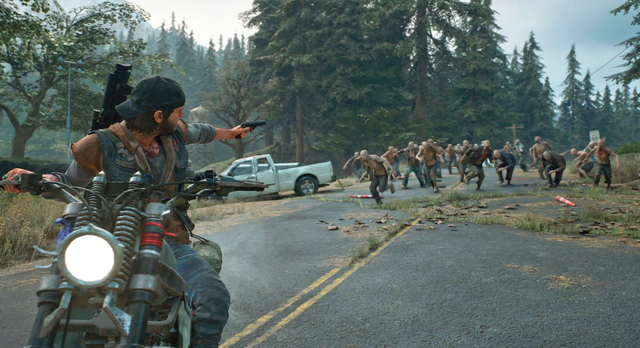 The gameplay mechanics of Days Gone are realistic, the plot of the zombie pandemic feels dramatic, mixed with a large, dangerous but very beautiful world. All have made Days Gone an open-world adventure game that is sought after by PC gamers as soon as the PS4 exclusivity ends.
Watch Dogs: Legion
With the addition of a hacking mechanism and making the British setting more complete, Watch Dogs: Legion has portrayed the district of Brixton, London in a very special, very personal and very complete way. In the game, players can hack everything: From cameras, doors, to vehicles, signal lights. If you want to create chaos in Legion, you just need to hack a car and then drive it into chaos.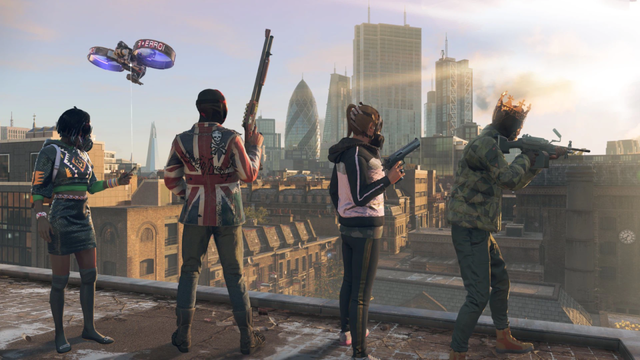 In case you are "higher hands", you can use a spider robot to attack and electrocute a military contractor in the face after texting him to blackmail him… In general, the more creative you are in this game, it will be more fun and interesting. If you love the legendary GTA series but want more high-tech action elements, making "hi-tech" hackers of all kinds, you definitely cannot ignore the action game Watch Dog 2 on PC.
Source Game Rant compiled GVN360