As expected, starting from August 21 (Vietnam time), Blizzard has opened the beta version of Diablo II: Resurrected for free. Unlike previous tests, this beta will be open to all gamers; Anyone can download and play comfortably.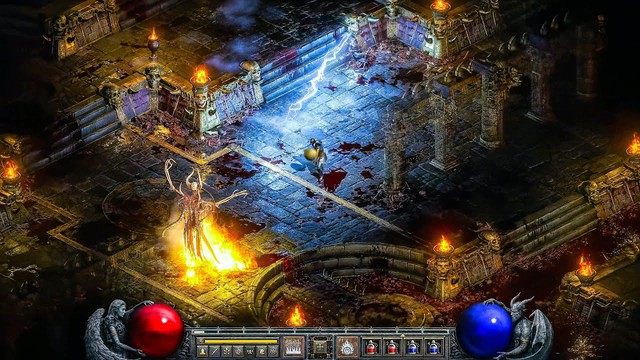 The content of this beta will be in the first 2 chapters of the game. With 5 playable characters including: Amazon, Barbarian, Sorceress, Druid and Paladin. The 2 character classes not included in this beta are Necromancer and Assassin.
Configuration to play Diablo II: Resurrected is quite gentle when compared to other blockbusters at the moment. In low graphics mode, gamers only need to own an old PC with hardware about 7-8 years old. Intel Core i3-3250 CPU, GTX 660 graphics card and 8 GB RAM are enough to play well.
At higher settings, the game is also not too demanding. A computer configuration with Intel Core i5-9600K / AMD Ryzen 5 2600 CPU, Nvidia GeForce GTX 1060 / AMD Radeon RX 5500 XT graphics card and 16GB of RAM can play smoothly at Full HD resolution.
As expected, this event will open on August 21 and end on August 24 (Vietnam time). Those who are interested can download the game here.