In recent times, the gaming community has suddenly stirred up about the Steam account nicknamed Nacho when everything on this Steam account has the appearance of the extremely strange number 69. Specifically, according to research, the owner of this Steam account is Alex living in Australia, who has spent a large amount of money in pursuit of the goal, turning everything in his Steam account to the number 69.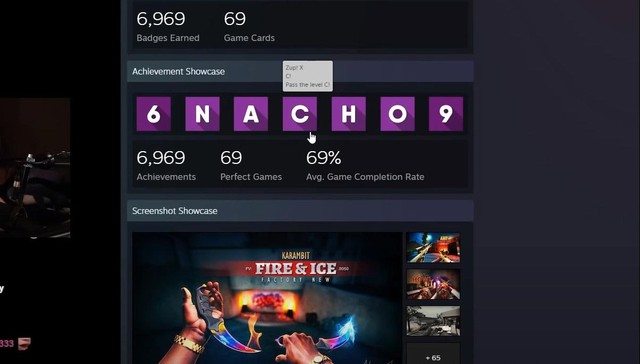 Accordingly, Alex has 6969 entries on Steam. He has 6969 Steam badges and 69 Steam cards. Additionally, he has taken 69 screenshots, created 69 items for sale, and is a member of 69 groups. Not stopping there, his favorite game is The Bunker 69, a lighthearted "erotic" visual novel in which he played 6.9 hours. His profile page on Steam also has 6969 pages of comments, the first being from September 2012.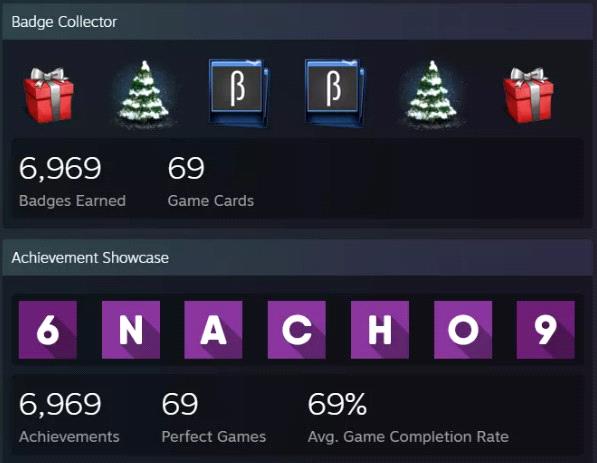 More specifically, Alex used a game called Zup to spell his Steam account name in the Achievement Showcase section, and of course that name is related to the number 69, specifically 6NACHO9. In the Achievement Showcase section we can also see that Alex's account has 6969 achievements and completed 69 games perfectly. What makes everyone surprised and admired is that somehow, Alex has an average game completion rate of 69%.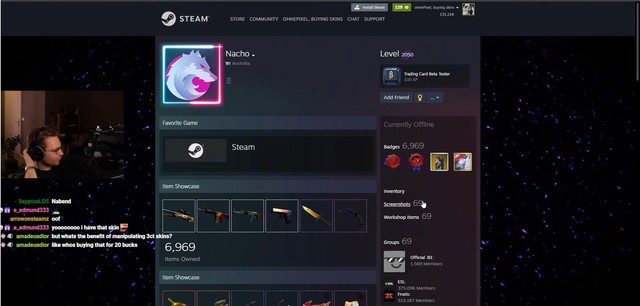 Currently, it is not possible to value Alex's Steam account when everything about this account is so perfect that the odds of doing so appear to be only 1/1 million Steam users. It can be said that Alex's Steam account is priceless and it is certain that he will never sell this account.