At the time of the late 1990s, early 2000s… it can be said that PC games in general and FPS shooters in particular gave the 8x and 9x generations of brothers extremely special emotions and unforgettable memories. which fades.
Although today's blockbuster games have epic graphics, attractive gameplay… but childhood games always hold a special place in the minds of Vietnamese gamers. To recall a glorious time of our PC gamers, here are the top 10 first-person shooter titles associated with Vietnamese gamers of the 8x and 9x generations. We invite you to consult.
Unreal Tournament
Unreal Tournament is the second installment in the Unreal series, developed by Epic Games and Digital Extremes. Players will participate in a series of matches with the main goal of defeating as many enemies as possible through online multiplayer or via a LAN connection. Along with the famous Unreal Engine, Unreal Tournament has received a lot of praise from critics for its unique gameplay, reasonable screen design and impressive graphics.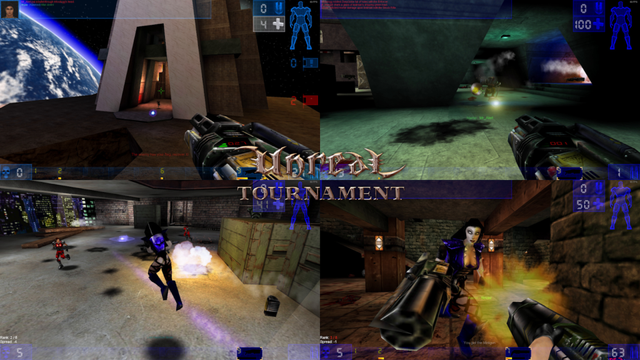 Along with Quake, Counter-Strike, Unreal Tournament is one of the games that once dominated the net rooms. Before the Internet was popular, LAN Party was what connected us gamers together. It can be said that in the suffocating LAN Unreal Tournament matches, the feeling of destroying the opponent, or even the best friend sitting right next to you always brings a very difficult feeling of happiness. describe. Because this game requires a lot of skill, every time you win solo, you will always turn to the next friend's coffee. Thanks to games like this, it's fun to play on the net, and the more you stick around.
Deus Ex
If you could play Deus Ex when it was first released, it means that your computer is a bit strong. Before Cyberpunk 2077 appeared, Deus Ex was the game that made this genre accessible and loved around the world. For those of you who don't know, this game was voted Game of The Year on PC back in 2000. So in terms of quality, it's no wonder, from the graphics to the gameplay, it's all top of the line in its era.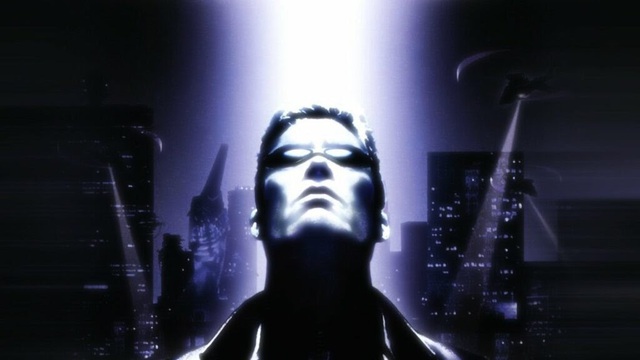 When I knew about Deus Ex, I was still small, I didn't know a word in English, so I couldn't play this game but waited for my brother to play. In my memory, this is a very special game at that time, not shooting each other like Serious Sam and Quake, not as large as Empire, not as chaotic as MU, Deus Ex is a game or something. very sublime 007 spy style combined with fantasy elements. You are free to complete the quest in a variety of ways, leading to multiple respective outcomes. In addition, you can also change and upgrade the main character's skills, thereby "opening up your own path" in the game screen or the way to communicate / persuade other characters in the game. Because the game is so complicated, it is often familiar to the relatively large group of gamers in the early 2000s, but many of you don't know about 9x like me.
Serious Sam
The legendary shooter "Serious Sam" has long left its mark in the hearts of gamers with its fun, hands-on gameplay and beautiful graphics at the time of its birth.
My biggest impression with this game is the extremely spectacular fire and explosion effects, diverse weapons and different vibrant colors. The game gives players the feeling of being a true "American hero" to save the world by wiping out the invading aliens. Although the motif is not new, it is classic and feels familiar. In terms of graphics, Serious Sam at that time was also terrible, before Far Cry, Doom 4, Battlefield … were born and set a new standard, Serious Sam's graphics background was as beautiful as a dream.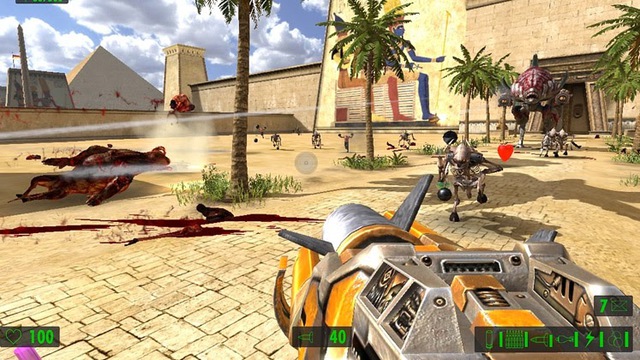 The game is set in the future, when humans make their first interstellar journey, they encounter a hostile force called the Notorious Mental. These hordes have the goal of slaughtering humans (for fun), as they have done with other civilizations. You will play as Sam "Serious" Stone, a special forces soldier whose mission is to retrieve a device called a Timelock and then use it to travel back to ancient Egypt to destroy Mental before he can "spawn". . The game has a cyberpunk setting mixed with fantasy, along with high-tech devices that are also "enchanted" with magic and special energy. Sam will travel across lands ranging from ancient Egypt to distant planets, confronting Mental's malicious minions to attack his lair.
Quake
Quake in 1996 is a super classic shooter, it inherits the quintessence from the first 2 parts of Doom to create a real 3D world, not 2.5D like Doom. Players take on the role of "Ranger", traveling across dimensions to stop a hostile force known as the Quake. For many early PC gamers in Vietnam, before the legendary "Hep-lai", this was the best and most beautiful shooting game. Although later versions of Counter Strike have overshadowed Quake in the memories of later generations of Vietnamese gamers, it is still the best of its time.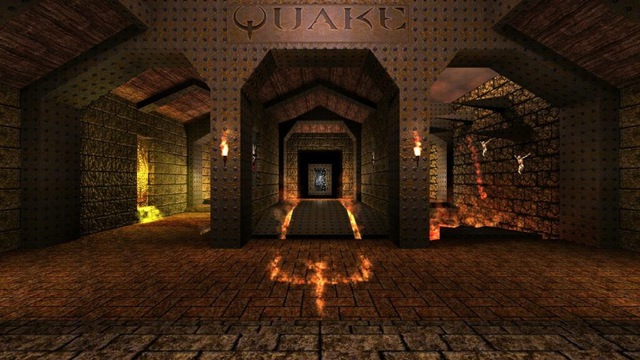 With beautiful 3D graphics, simple yet stimulating gameplay, and an engaging setting inspired by Lovecraftian's horror universe, Quake was quickly received around the world. It was very popular in the late 90s and even into the early 2000s. This can be considered the first game to set the standard for the 3rd dimension in the game. It also left a lot of influence on the FPS game genre in particular and the gaming industry in general.