At the time of the late 1990s, early 2000s… it can be said that PC games in general and FPS shooters in particular gave the 8x and 9x generations of brothers extremely special emotions and unforgettable memories. which fades.
Although today's blockbuster games have epic graphics, attractive gameplay… but childhood games always hold a special place in the minds of Vietnamese gamers. To recall a glorious time of our PC gamers, here are the top 10 first-person shooter titles associated with Vietnamese gamers of the 8x and 9x generations. We invite you to consult.
Half-Life
Half-Life was developed by Valve using the Quake engine in 1998. Although the game belongs to the first-person shooter genre, the plot element is invested more heavily than the gameplay. It is also because of this that has helped Half-Life become a shooting game with the best plot of all time. Another thing that made Half-Life different from other shooting games at that time was: Instead of using cutscenes to describe the game's plot, Half-Life let the plot happen around. around you while keeping the character's first-person perspective.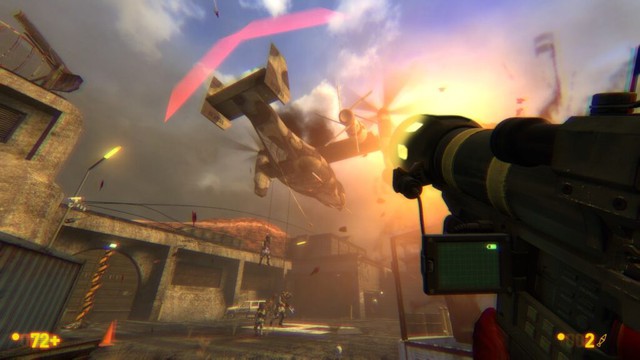 Maybe now, looking back at the Half-Life graphics, you will be dizzy and can't play for a long time because its graphics have been "out of meta" making many players feel that the game is not suitable. However, at that time, this was a game with attractive, beautiful and realistic graphics with an impressive plot. Although there are no cutscenes, Half-Life still gives players the feeling of enjoying a sci-fi movie. A movie that allows you to control all the actions of the main character.
Wolfenstein 3D
Maybe few people know that blockbuster games, current "stretch" graphics such as Wolfenstein: Youngblood, Wolfenstein: The New Order or The New Colossus also had simple, rudimentary graphics and made games. 8x, 9x players are extremely addicted. Or specifically here is Wolfenstein 3D. In fact, before Wolfenstein 3D, there were many first-person shooter games born. However, they often have poor finishing, as well as bring an uncomfortable experience to the player. Wolfenstein 3D, although also walking on the same path, with a different approach is to turn the game into a fun and exciting experience for gamers.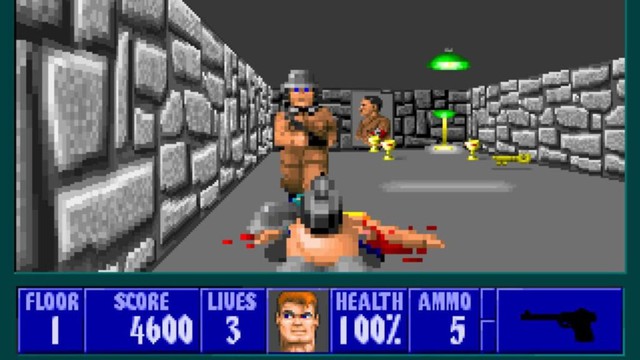 I still remember the thrill but the excitement of going through each room without knowing what was waiting for me there next. I don't know if 8x, 9x gamers at that time felt like me when playing this game? But for me, this is the factor that makes me "like" Wolfenstein 3D.
DOOM 2
Similar to how Super Mario Bros, GTA 3… did, DOOM also changed the game industry when it was first released in 1993. The shooter was so successful that some games In this list, gamers also call the "clone" version of Doom.
DOOM 2 is basically an expanded version of part 1 when updating many new weapons, new enemies. DOOM 2 gives you a sense of delight in shooting monsters, holding a gun and ready to "headshot" any strange creature that dares to appear in front of you.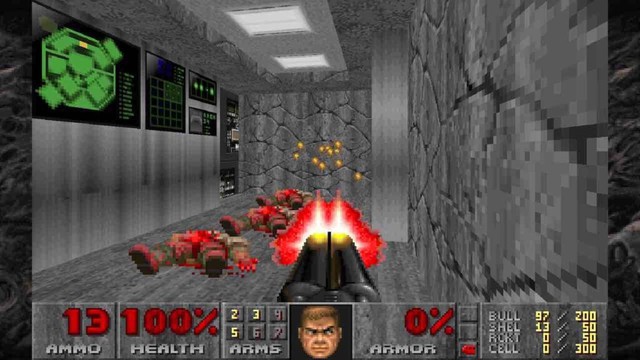 At that time, the horror game genres, with images of creepy monsters, were not really experienced by Vietnamese gamers. Therefore, in the first time playing, many of you may have felt quite scared. But once you get used to it, it's easy for gamers to fall into the "love net" of Doom 2 because the feeling of shooting monsters is very good, which is a genetic remedy from part to part that this game brings. Maybe now Doom has new versions with better graphics, better shooting, but for 8x and 9x gamers back then, Doom 2 was very successful when it brought a horror experience but extremely refreshing. enjoy.
Counter-Strike 1.6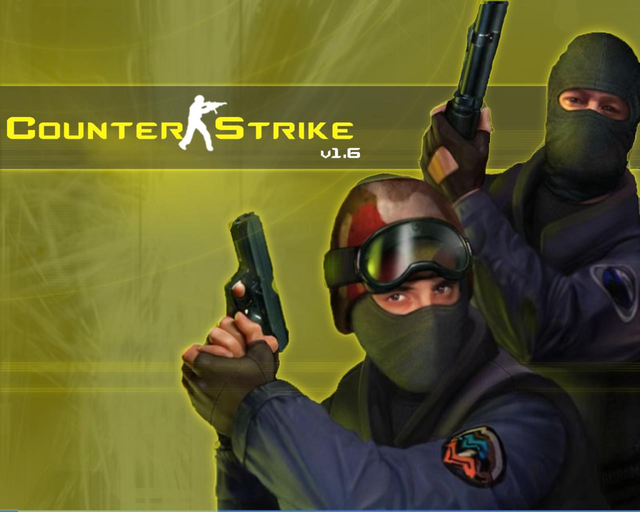 There are friends who spend their whole youth with the ball mouse in the computer room at school just to shoot "hybrid" with each other. This is not only a legendary game in the hearts of Vietnamese gamers, but it also changes the FPS game genre later. Basically, this is a mod of the popular Half-Life game, so many people are still used to calling Counter-Strike "Half-Life" because of that.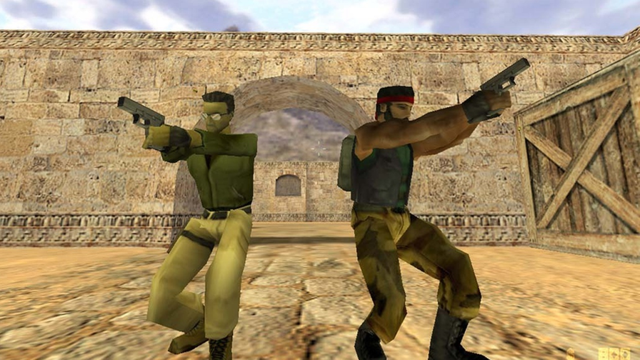 In the past, in a few hours of studying computer science in school, I had to try to do my homework quickly to take advantage of CS 1.6 to play a game with the kids in the class. After many times being recorded and deleted the game, I found a way… to secretly reinstall the game on my computer and continue to rescue the hostages. Now that I think back, there was real blood back then, guys. Up to now, Counter-Strike is still developing very well with the Global Offensive version. But CS 1.6 is still one of the best shooting games for gamers of the 8x and 9x generations.
Project IGO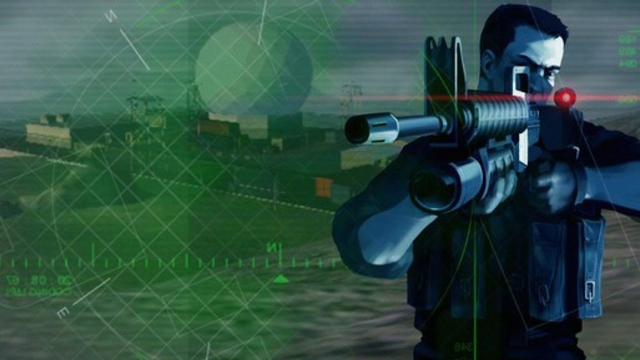 When FPS shooters like Call of Duty or Battlefield are still not popular in Vietnam, Project IGI is still one of the best games that Vietnamese gamers have ever played in this genre. It allows players to experience the feeling of using weapons in an extremely realistic way, making many gamers fall in love with it.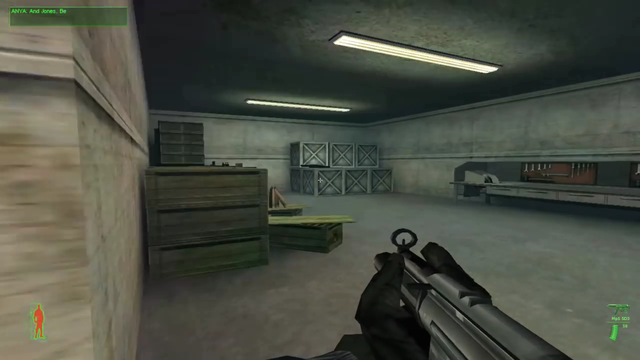 However, at that time, Project IGI was quite close to the configuration, so you had to have a good PC or go to a net shop to experience this game. When Call of Duty and Battlefield appeared, Project IGI had to step back, but IGI has always been a bold FPS game in the minds of many 8x, 9x gamers.
Beach Head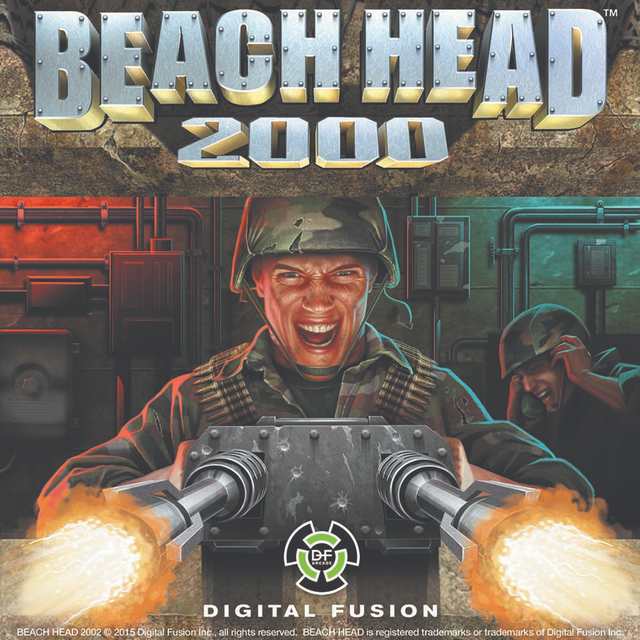 Perhaps this is one of the shooting games that have brought a lot of gamers to the FPS genre. This game has quite simple gameplay, sit in one place in the middle of the hill and shoot around, and the game is also very light. That is why Beach Head has brought a very engaging experience, combining sound effects, flying bullets, animation when soldiers are hit by bullets, and the plane disappears behind a distant hill to give players a feeling of It's like being on a battlefield.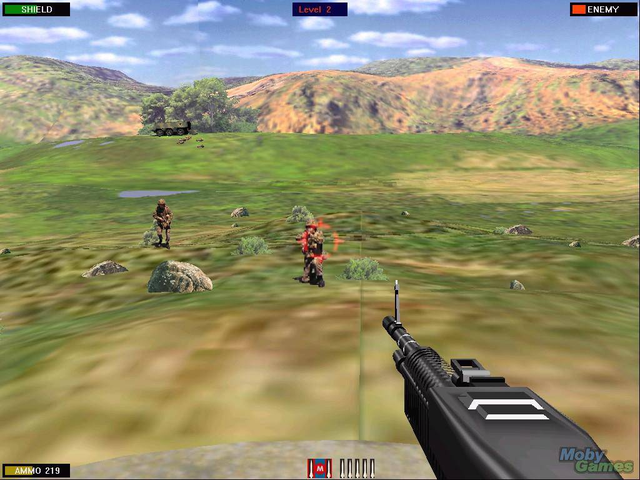 Not to mention that Beach Head also has a very catchy opening music. Many times, I open it up to listen to it eloquently and then open the notebook to study. There was a time, I kept trying to play this level after another because I thought I was going to "break the island" until I got there, so much so that I brought the rice bowl to the table while eating and playing and eating a few more rattan whips. I later discovered that the game does not have an end like other shooting games, just keep playing until "game over". Perhaps this is also the reason why Beach Head attracted so many players back then. Maybe it's because they also want to "break the island" of this game like me.
According to GVN360