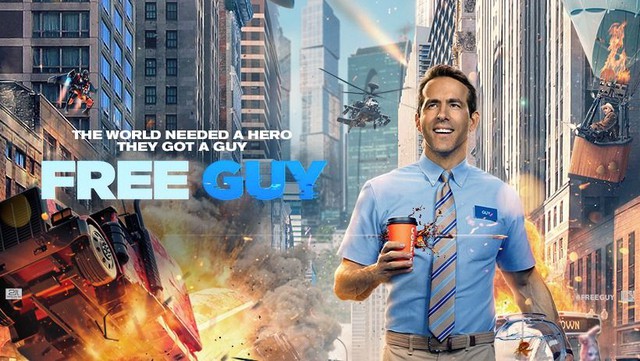 In recent years, movies have been produced based on video games a lot. However, movies with the theme of video games in general are indeed a rare thing.
In 2018, the gaming community witnessed Steven Spielberg's blockbuster Ready Player One, a movie that successfully showcases video games on screen. Now, Free Guy has been released and brought the same to the audience.
Despite calling it the same thing, Free Guy is quite different from Ready Player One. The world of Free Guy is a world no different from ours and the main character – Guy – is an NPC (Non Playable Character) rather than a gamer.
Guy, played by Ryan Reynolds (best known for his character Deadpool), is an NPC of the game Free City. This is a fictional game inspired by Fortnite and GTAV. Even so, producer Ethan Tobman said Free City is more inspired by SimCity and Red Dead Redemption 2.
As an NPC, Guy's daily life follows a specific schedule programmed by the developer. Even so, he still felt the difference in the world around him. He noticed that the world had individuals with dark glasses and with them, they could do whatever they wanted, regardless of the law.
Speaking of which, surely we all understand that these black glasses wearers are us, gamers. This is a very interesting narrative, showing that the NPCs are aware of the player's existence, however they can't react much as they are not programmed to do so.
Free Guy | New Trailer | 20th Century Studios
After experiencing a few memorable events, Guy gained access to a pair of dark glasses and he began to see the world as a game. This is also the time when the film's development becomes more complicated, so we will not mention it further to avoid spoilers.
The acting of the actors in the movie is very good. Ryan Reynolds has once again jumped into a role that looks exactly like him in real life, but that doesn't mean he doesn't give the character his own soul. Jodie Comer as Molotov Girl, Taika Waititi as Antwan and Lil Rel Howery as Buddy all had their moments to remember.
Despite being a movie with sci-fi elements, Free Guy is also very good at portraying the character's emotions. When Guy understands his identity and role, he goes through 5 stages of grief (5 stages of grief). This would be impossible if Guy was merely programming lines in a game.
Another plus point of Free Guy is that the film also discusses the true meaning of life. The simplest actions sometimes make your life meaningful.
In terms of action scenes, Free Guy is equally impressive when almost no measures such as camera shake or continuous angle cuts are used to cover up the stuntman. The action scenes are easy to follow, not as painful to the eyes as Taken or Jason Bourne.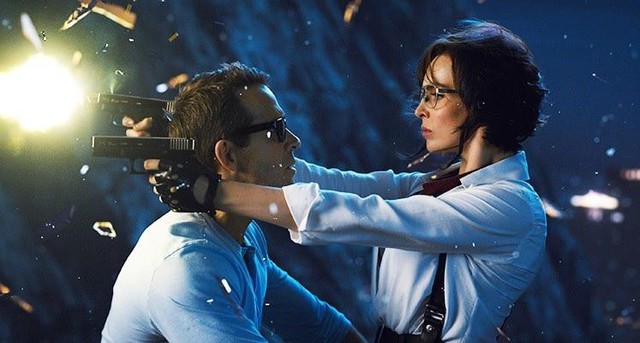 Another factor that Free Guy has succeeded in is making Free City feel like a real game. In this movie, we get to see famous Streamers like Jacksepticeye, Ninja, Pokimane, DanTDM, and LazarBeam, making the game feel more realistic.
Not only that, the film also has the appearance of Easter Eggs from famous game series such as Half Life, Portal, Duke Nukem and Halo. Besides, since the movie was released after Disney bought FOX, there will be a few Easter Eggs that readers won't expect.
All in all, Free Guy is a good movie, and its video game theme has been taken to its fullest as a storytelling tool, not just something to appeal to a gamer audience. If all future filmmakers respected the video game industry like Free Guy did, that would be a great thing.