Things to know about the 7 character classes in NARAKA: BLADEPOINT (P1)
Temulch
Normal Skill: Zephyr Wind
Ultimate: Zephyr Prison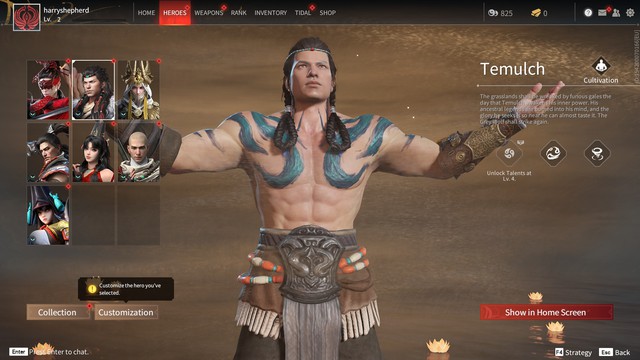 Temulch's moves are summon-based, and Zephyr Wind allows you to summon three wisp wards, creating a whirlwind. It will block long-range projectiles and you have the option of tracking enemies or attacking them.
Zephyr Prison creates a wind barrier around Temulch that can knock enemies back. It blocks all ranged attacks and all enemies that try to break the barrier are slowed unless that enemy is also Temulch. The Enchanted variant increases Temulch's healing rate and summons more wisp wards.
Tianhai
Normal Skill: The Divine Bell
Ultimate: Titan's Call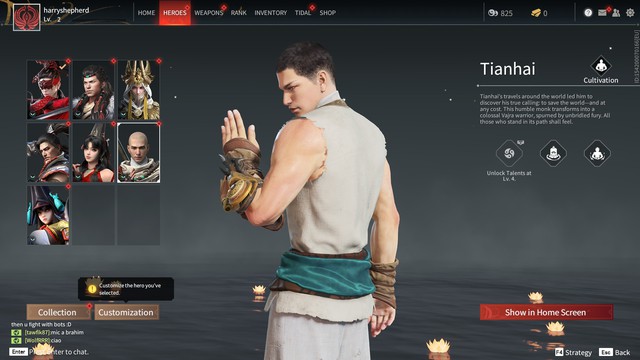 The Divine Bell skill allows Tianhai to resist all long-range ballistic and physical attacks. Depending on the variant you use, you'll be able to disarm your enemies or knock out nearby enemies.
Titan's Call transforms Tianhai into Varja, a form of giant. You can grab enemies near or far away and smash them to the ground, which makes players feel satisfied because Tianhai's martial arts moves are extremely beautiful. You can also stomp to disable enemies.
Besides, Tianhai can also heal and heal his teammates or himself. This is really an ideal tanker model for parties.
Yoto Hime
Normal Skill: Spirit Slash
Ultimate: Ominous Blade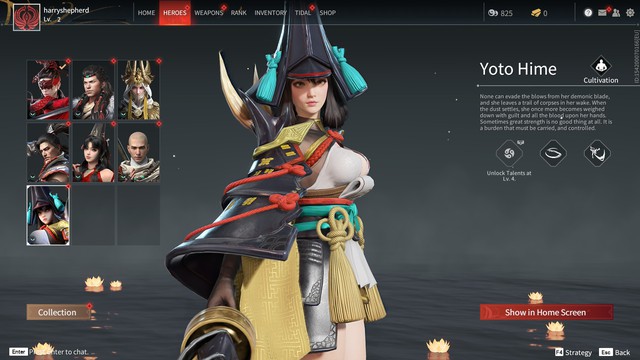 When using Spirit Slash, you will be able to throw your blades at your opponent. If you hit it, you can instantly teleport to the enemy's location. You can immediately remove this skill's cooldown if you use it to successfully block a projectile or kill an enemy.
Ominous Blade will summon a large sword and Yoto Hime will swing it three times. You can also throw the blade around as a ranged weapon and using it near Cairns will increase the damage. The enemy's health bar will also be revealed when taking damage from an attack.