From time immemorial "game" and "bear" have always been two sworn enemies. Although there are still couples from the virtual world or girlfriends who agree to let gamers play games, even play together, but after all, those cases are relatively rare. Most often, when a female friend has a lover who is a gamer, such couples often quarrel.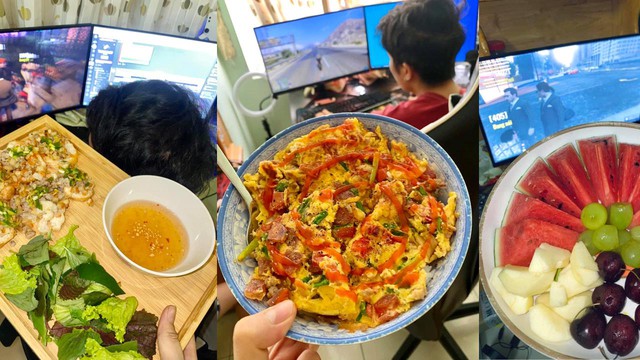 The reason "game" and "bear" are two difficult concepts to go together is because playing games takes a lot of time for online games and makes gamers too passionate about MOBA games like League of Legends. Legends, DOTA 2,… Meanwhile, the vast majority of girls when in love with a guy always require "that person" to care, take care of or even spend all of their time with them.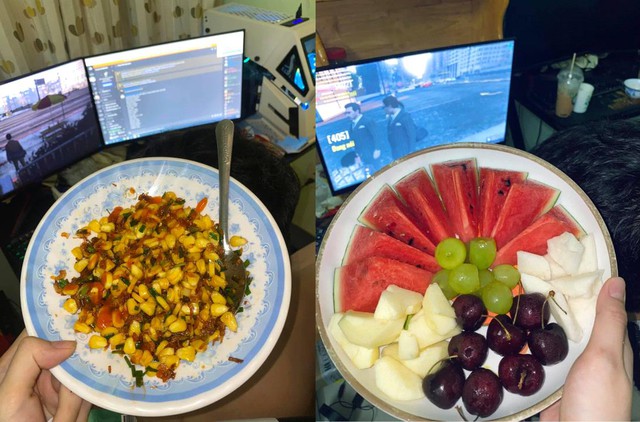 However, contrary to what we often think, recently on the social network Facebook has appeared a picture of a girl whose lover is a gamer, but instead of banning it, she also supports her boyfriend by cooking food. for your boyfriend who is busy playing his game. Even after knowing, many gamers gave this girl the nickname "someone's girlfriend".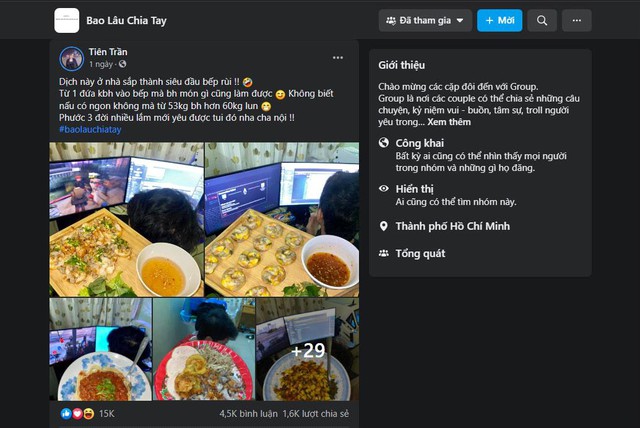 Specifically in the group Bao Lau Saying goodbye, a girl named Tien Tran shared pictures of herself cooking a lot of dishes for her boyfriend who was playing games in a very happy way. Notably, this girlfriend did not even show her discomfort when her boyfriend played the game, but also showed great interest when cooking a lot of delicious dishes for her boyfriend. Currently, this share is causing a storm in the Vietnamese gaming community because this type of girlfriend is really "rare and hard to find" in modern times. Everyone would love to have a girl like this as their lover.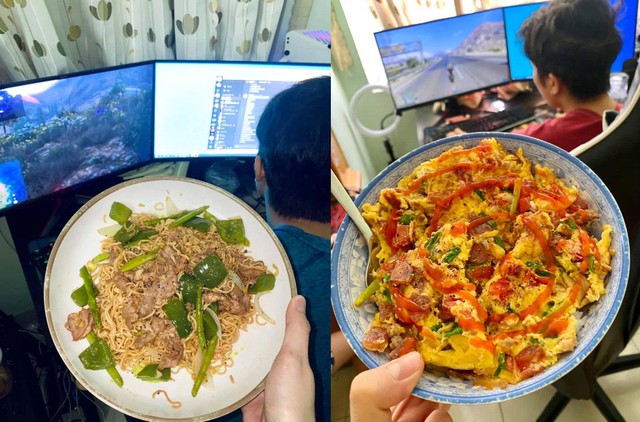 It can be seen that this is the type of girlfriend that many gamers dream of, when this girl does not stop her boyfriend from playing games, even cooks a lot of delicious food for her boyfriend. In fact, such girlfriends are not many but not a few, as long as we gamers, even though we are passionate about the game, still spend time with her, always be there when she needs it.