ViewSonic is a brand that is too familiar with high-performance monitors at affordable prices for gamers. Currently, it seems that the 144Hz refresh rate has not yet satisfied many brothers, so ViewSonic has brought to Vietnam a VX2468-PC-MHD screen model with a refresh rate of up to 165Hz and AMD FreeSync Premium to support extreme gaming. smooth.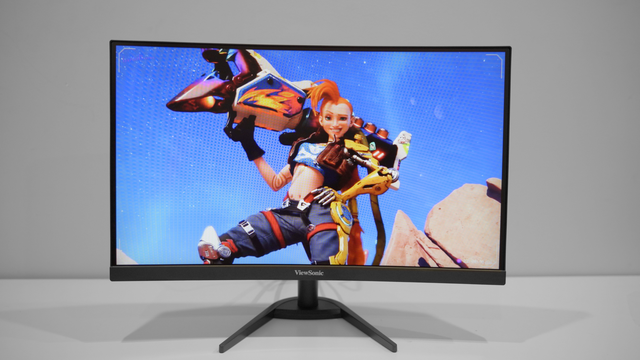 With a price of just over 5 million VND, this is a gaming monitor model that will make many gamers flutter. And with its impressive configuration and design, it is almost in the top of the championship screens in the segment.
ViewSonic VX2468-PC-MHD . Curved Monitor
Many people think that the bigger the screen, the better the game will be. But in fact, there are many games and genres, the 24-inch screen is the most effective because the player can see all the images displayed on the screen. With such a screen size, the Full HD resolution is completely reasonable, the image is very sharp and there is no pitting phenomenon.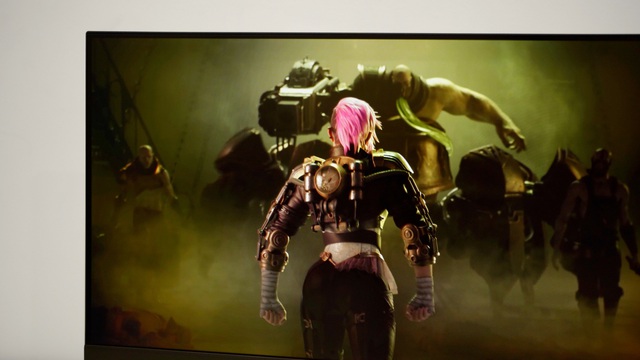 The 24-inch screen is still considered the benchmark for gaming
In terms of design, it can be said that ViewSonic has brought us a product that is "both strange and familiar", while carrying the simple design of mid-range monitors, but still a bit stylized. at the base, making it more prominent. The base is curved, to better match the 1500R curvature of the screen panel. If you want to use VESA-standard bars or stands, don't worry because this monitor also fully supports it.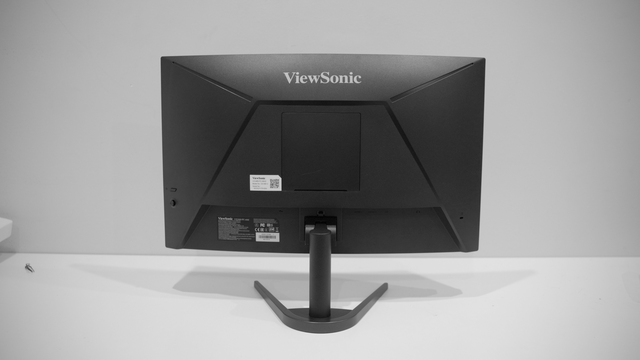 This product is also equipped with a joystick control to make it easier for you to navigate during screen setup. A very noticeable improvement of ViewSonic on its design.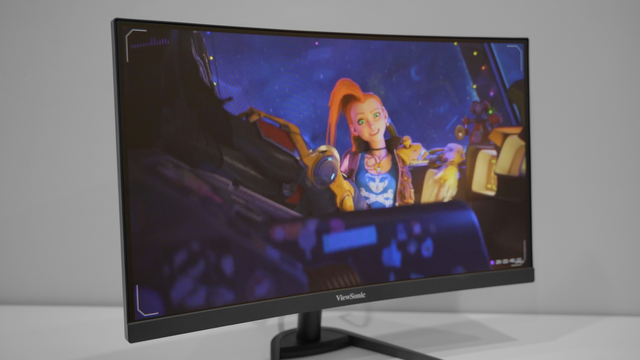 Now let's come to the user experience part. As mentioned above, the VX2468-PC-MHD has all the elements you need on a true gaming monitor. 165Hz refresh rate, AMD FreeSync Premium, 1ms response time (MPRT)… These are the factors for you to experience the best games, especially FPS games. The phenomenon of tearing or ghosting occurs very little and if you do not "look closely", it will not be noticeable.
Not only interested in PC gamers, ViewSonic also favors gamers playing on consoles. This monitor will support up to 120Hz refresh rate for new Xbox and PlayStation titles. So if you have a need to play multi-platform games from PC to console, then this is an extremely affordable solution for your budget.
Technologies such as: Blue light reduction and flicker reduction (eye protection), ViewMode color settings… are all too familiar on ViewSonic gaming monitors. It is like the must-have spice for a perfect gaming experience.
A small minus point of this product may be in the connection part, we will only have 2 HDMI ports and 1 DP port – quite limited in terms of connectivity, but perhaps with this price range, it is difficult to claim. more can.
To sum up, the VX2468-PC-MHD is still a gaming monitor bearing the ViewSonic philosophy, which is "simple and effective". No need for an overly aggressive and complicated appearance, this monitor will conquer you and your wallet with its impressive performance and experience, at a very reasonable price.