A very happy news for the GTA gaming community. After years of waiting, GTA 5 and GTA Online are finally about to run at 4K 60 FPS. Previously to do this, the gaming community had to rely on mods. However, now the official version of the game has also done this.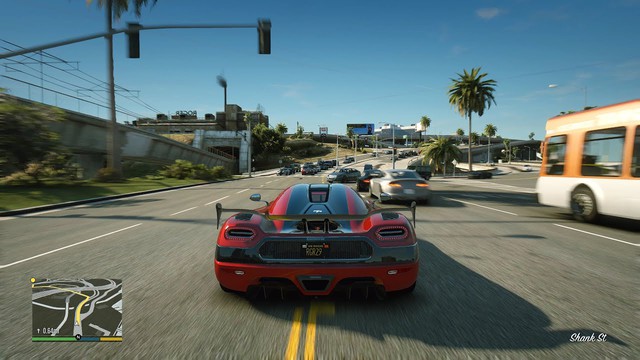 The above information has been confirmed by the German PlayStation Blog. A detail worth noting is that this new version is only available for PS5 and Xbox Series X / S consoles (not applicable to PC). In addition, the remake of GTA Online on the new graphics platform will also be exclusive to PS5. This is part of Rockstar's agreement with Sony.
"New-generation GTA Vs will feature a host of technical enhancements, visual enhancements, and performance enhancements to take full advantage of the latest hardware, making the game more beautiful and responsive than ever. time out," Rockstar said.
This can be considered good news for console gamers, but not very attractive to PC gamers. They will not have a chance to experience the latest version of the game. Instead, GTA V's PC gaming community will continue with graphics mods only.