According to documents obtained from the lawsuit between Epic and Apple, Epic spent a lot of money to release the exclusive game. Because behind Epic is the giant Tencent, it is not a problem to splurge like that. But according to newly published documents, there is only one exclusive game that helps Epic make money. This game is part of Epic's first exclusive game release, which falls between December 2018 and June 2019.
The name of this game was hidden in the original document, but Reddit member MrBubbaJ did a small investigation and assumed that this game was the Satisfactory launched on March 19, 2019. The number MG (minimum guarantee) refers to the amount that Epic has paid for a certain game to have it released exclusively on the Epic Games Store. And the MG of this game is 11.5 million USD, which is a lot, but compared to other games in the table, it is only in the middle. In its first year of launch (still in Early Access), it grossed $11.6 million, making Satisfactory the only title in the table that has potentially given Epic a payback.
Coffee Stain Studios said that after a week of launch, the game had sold 500,000 copies, making it the company's most successful game and at the same time proving that you don't have to have Steam for a game to sell well. Returning to Epic, in the long run, things do not look very good because only 2 games, Satisfactory and Dauntless (possibly with a 3rd game) are expected to have the ability to payback in the future. throughout its life cycle.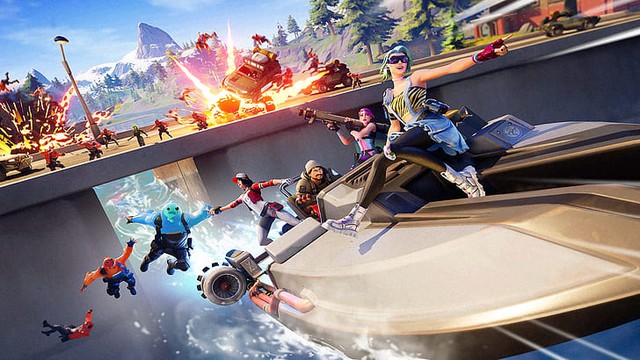 Epic can accept pain, exchange money to take market share from Steam, but it seems that the price to pay is quite large. For example, there is a game released on June 15, 2019 (likely Journey) that cost Epic's $14 million but only earned $300,000, which is only 2% of MG; and Epic also expects this game to sell for a lifetime and only return 6% MG. Or even more conspicuous is the popular Metro Exodus game with the top MG figure of up to $ 37 million, but only earning less than a third of that and Epic is expected to accept a loss of more than $ 22 million even if it continues. keep selling Exodus anyway. I thought Epic would win big with the exclusive deal of the blockbuster Metro Exodus, but it turned out to be a heavy loss, guys.
Source PC Gamer compiled GVN360