Splitgate is a fast-paced online shooter based on portals that players can use to get anywhere in the arena. Now the game has been released for free on Steam and attracts tens of thousands of players every month.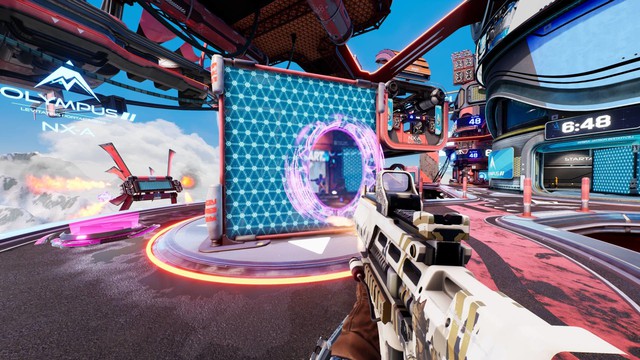 It can be said that Splitgate evokes the memories of almost every shooter game worthy of recognition and respect over the past decades. It has both the classic and familiar feel of an arena but has a modern twist thanks to the cosmic context and portals.
Arguably this is the first time portals have been included in a classic shooter line like this. The mechanism helps players increase flexibility for actions such as flying, running, or doing a highlight phase in the air, for example.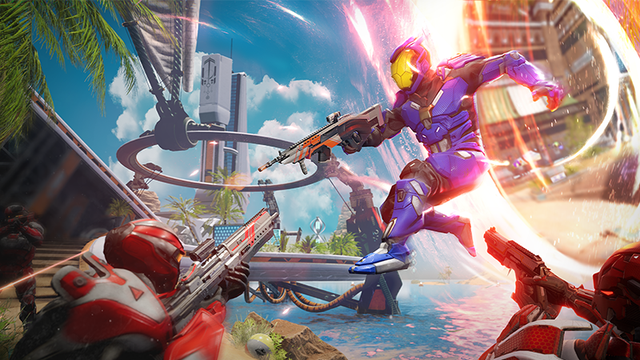 The game has many competitive maps, such as Helix, Olympus, Outpost, Club Silo. In which Club Silo is a popular map with the background of a nightclub at night, with long corridors as a battlefield for intense gunfights. That's not to mention the "turbulence" when coupled with the game's characteristic portals.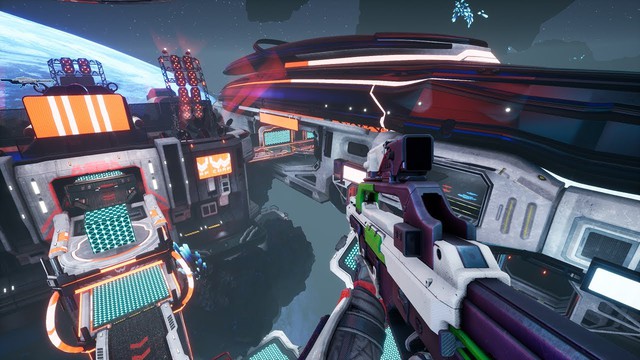 It might be a bit unusual, but the animation system can directly affect gameplay in a few ways. Players can now more clearly identify each weapon in the game thanks to its size or even the way it is held. The character models will also actually interact with the intuitive physics-based environment, and the perspective will also change with each step.
Splitgate is currently being released for free on Steam. Those who are interested can download the game here.