Starting from August 5 to August 9, you will be able to try out Far Cry 5 for free through platforms such as: Ubisoft Connect, Stadia and Epic Games Store.
Regarding the specific time, Ubisoft Connect will start the free time from 8 pm on August 5, while the Epic Games Store and Stadia will start a little later at 12 pm on August 5. After playing and feeling right, you can buy this game at a discount of up to 80% on both Ubisoft Connect and Epic Games Store platforms.
For those of you who don't know, Far Cry 5 is an open-world first-person shooter in the popular Far Cry series. The game is set in Hope County, USA with the plot revolving around the terrorist group Project at Eden's Gate that is ruling this area, led by Joseph Seed.
You will play as a deputy sheriff trapped here and must ally with the resistance to liberate Hope County. Like the previous installments, the gameplay will focus on combat elements and exploring the vast land, mixing some role-playing elements such as a branching storyline and side quests.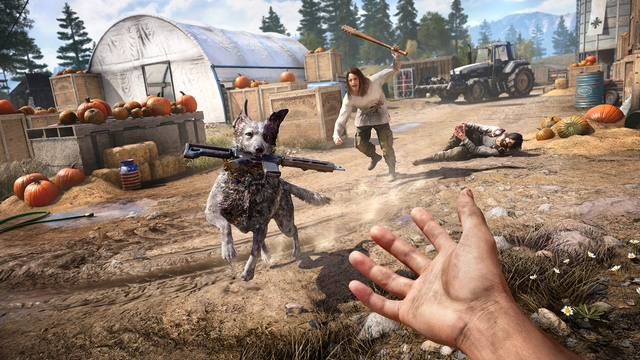 Source pcgamer compiled GVN360