In recent times, the gaming industry has been swept up in a flurry of titles inspired and built on Norse mythology. From the most recent God of War to Assassin's Creed Valhalla offers an exciting experience for players in a cold northern world. Smaller game developers are also entering the Nordic world with the recently released Tribes of Midgard title.
Specifically, Tribes of Midgard is a co-op survival game that allows players to play as children of Norse mythology protecting the village from invaders, spirits, and giants. The game plot clings to the "Seed of Yggdrasil" – the sacred tree that the player will have to protect. If it falls, Ragnarok (the end of the world) will come true. Currently, right after its release on Steam, this game has quickly become a hit with more than 250,000 players trying it out in the first week alone, killing 40,000 giants.
Closely following Norse mythology, Tribes of Midgard is the story of Einherjar, who returned to Midgard from Valhalla to protect the world from impending doom at the hands of giants and other monsters. These warriors entered Midgard with the desire to fight and protect the kingdom. Players must search the world map for items that can be earned to bring back to their Viking base, where they can craft clothing, weapons, and armor to protect themselves from attacking monsters. Seed of Yggdrasil at dusk.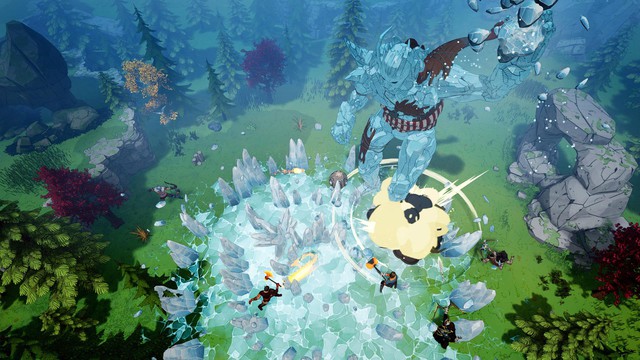 Tribes of Midgard has two game modes for players to try. Saga Mode – perfect for beginners or for those who want to play alone instead of in a co-op group. In Saga Mode, players will upgrade their bases, armor and weapons to find locations to fight bosses. For those who want a longer survival experience, Survival Mode is an endless challenge where players work together to prevent Ragnarök from happening. This mode allows players to spend more time upgrading their base, accessing upgraded equipment and exploring all the challenges and resources the world has to offer.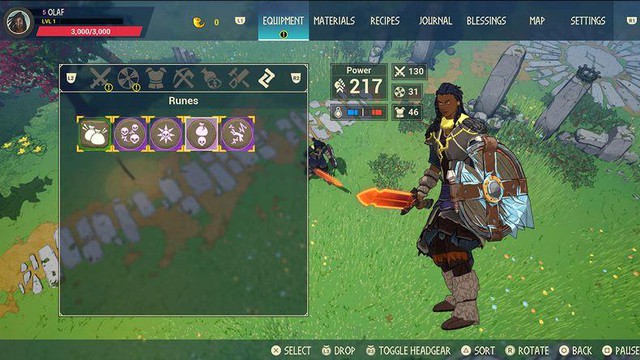 In the game, players will be able to create and customize their own Vikings, or play with friends when creating a tribe of up to ten players in the game's co-op mode. Exploration mode not only allows the player to explore the beautiful landscapes and details in the game, but like any good RPG, will give you materials to collect that will aid in the development of the game. craft weapons, armor, potions and defensive items.
Tribes of Midgard – Gameplay Overview | PS5
One of the most striking things about Tribes of Midgard is its artistic design. While many "survival titles" lean towards realistic, vivid graphics, Tribes of Midgard has used bright, saturated colors that make exploring the world fun and refreshing. The battle in the dark is offset by colorful magical lightning and blue light from the Seed of Yggdrasil. Both playable and non-playable characters feature detailed, stylized designs that showcase intricate armor, hairstyles, and expressions. Norsfell's design choices help Tribes of Midgard stand out from other titles in the genre and allow it to appeal to a wider audience than just hardcore survival gamers.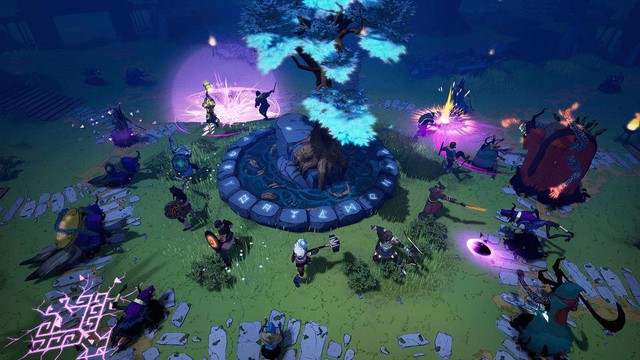 Tribes of Midgard is currently priced at VND 188,000 on Steam, interested gamers can buy the game here.