11 Trung Lau treasures worth billions of dollars have made Vietnamese gamers "terrible" because of their strength (P1)
Castle coincides Crouching
Effect:
2% chance to cause a riot 5% (Song Lou Waking)
3% chance to cause a lash 5%
According to many people's comments, if there is any dish worth buying, ranked third after Chong Lau Dai and Trung Lau Lien, it will be Trung Lau Ngoa.
A relatively strong character, with a high guild (crit) stat, when having a Strike – reduces the enemy's health by 10%, with the same ability to crit and jump the Improper effect, the damage caused will be extremely high. big period.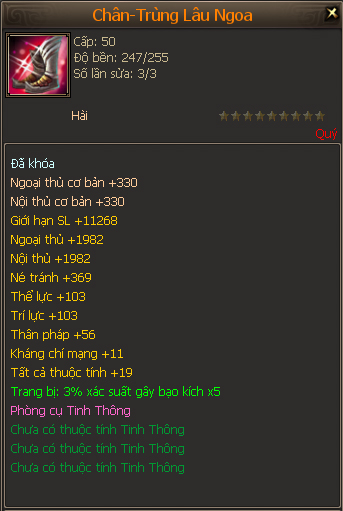 Chonglou World
Effect:
Chance to cause Enemy's Wind Veins, lasting 15 seconds (Rounded Castle)
Chance to inflict Wind Aura on enemy, lasting 20 seconds (True Insect Castle)

Chong Lou Zhao
The same type of ring (restriction) as Trung Lau Gioi but the effect is slightly reduced, the treasure of Demon Venerable Trung Lau Trieu, has the ability to cause damage to the target for 7 seconds.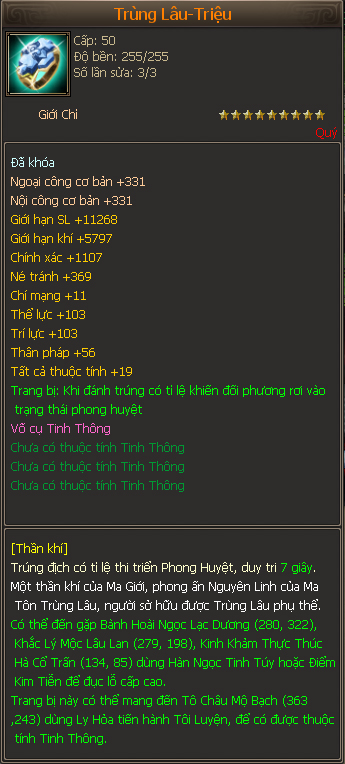 Trung Lau Ngoc
Effect:
Chance to Paralyze enemy, lasting 15 seconds (Song Lou Jade)
Chance to Paralyze enemy, lasting 20 seconds (Pearl Worm Dragon Jade)

Chong Lou Quy
The buff of the Crimson Turtles paralyzes the enemy, lasting 7 seconds. This buff is exactly the same as the buff of Trung Lau Jade, but the duration of the effect on the opponent is only 7 seconds.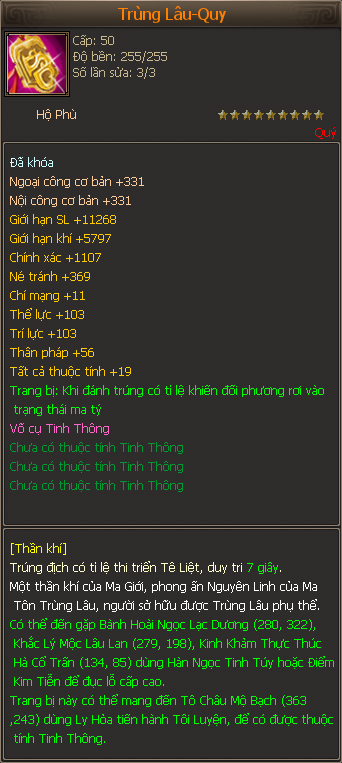 Thus, we have fully identified 11 Trung Lau treasures that have appeared in the online game Thien Long Bat Bo. Although the strength is different (depending on the judgment of each gamer), these are all treasures that many people dream of. The most expensive treasure ever traded is Trung Lau Dai with a value of up to 200 million VND. Meanwhile, Trung Lau Lien is softer, traded for 10 to 30 million.