Those are the games that have been researched by the developer to optimize the hardware so that the popular machine can fight. Not only that, they still bring a great visual experience to gamers.
Here are 10 games that are light but possess top-notch graphics without a high-end PC to fight. We invite you to consult.
Subnautica
Minimum configuration:
CPU: CPU 2 cores 4 threads, 2.5 GHz clock
RAM: 4 GB
GPU: Intel HD 4600
Hard Drive: 20 GB
Subnautica is one of the most successful indie games since its launch. This is also an extremely typical representative of the adventure adventure games with a good plot, but the configuration requirements are extremely light, so it must definitely be named on this list. If you are a fan of the novel "Twenty Thousand Leagues Under the Sea" or at least like the same genre, then you will like this game.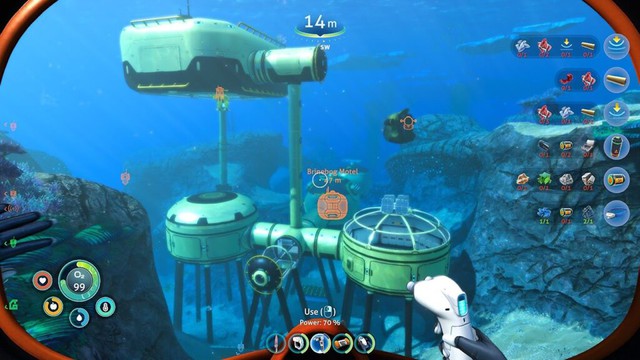 Subnautica will take you to a strange planet, similar to Earth but with more new things to explore. Most of the game time you will operate mainly in the ocean, where you will practice how to survive, find food, drink, hide and fight against giant monsters… as well as is to build a research station of its own. Subnautica is an open world game with graphics built in a pretty brilliant and eye-catching style but only requires an extremely modest configuration. 4GB RAM, 2-core/4-thread CPU, Intel HD 4600 GPU, it can be said that this is a very basic PC configuration that many of you own. A good game that has been certified by many gamers around the world but the required configuration is very "fragrant", so I think those of you who like horror adventure genres should try playing it once.
Devil May Cry 5
Minimum configuration:
CPU: Intel Core i5-4460 / AMD FX-6300
RAM: 8 GB
GPU: NVIDIA GTX 760 / AMD R7 260x
Hard Drive: 35 GB
The return of Dante in the latest version of the DMC series will surely make fans of this game cheer in joy. It can be seen through the graphics and gameplay of DMC 5, many of you who have a PC set with a modest configuration will choke because they think they will not have the opportunity to experience this stormy game. However, rest assured.
Just like Resident Evil 2 Remake, DMC 5 does not require too high a configuration for you to play. You only need a CPU with 4 cores / 4 threads like Intel Core i5-4460, 8GB RAM and GPU NVIDIA GTX 760 or more to be able to swing around and fight with the demons in the game already.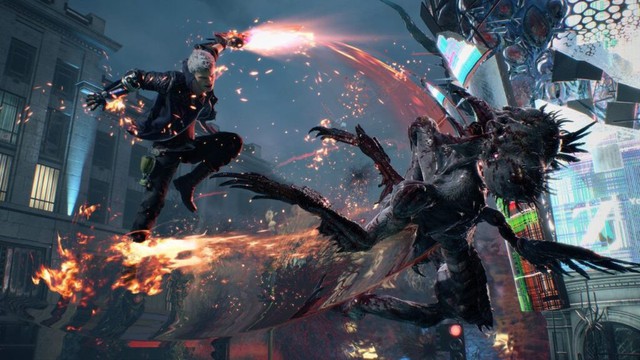 DMC 5 not only brings eye-catching action scenes, the game also offers a full range of extremely impressive characters, from the clumsy but super cool Dante to an enthusiastic Nero or a lot of villains. who love Vergil… The plot in the game will draw players along with each character, to cry together, laugh together, and immerse themselves in their stories.
DMC's hack-and-slash experience is not the table, the combo is extremely long, beautiful, and dazzling. The graphics are top notch, the sound is impressive, every slash sounds very good. Such quality but requires not high configuration, it's a bargain, right?
Sekiro: Shadow Die Twice
Minimum configuration:
CPU: Intel Core i3-2100 / AMD FX-6300
RAM: 4 GB
GPU: NVIDIA GeForce GTX 760 / AMD Radeon HD 7950
Hard Drive: 25 GB
Games from From Software always beat gamers but are extremely friendly to their machines, and Sekiro: Shadow Die Twice is a prime example. The story in the game is like this, a beautiful day is peaceful and healing, suddenly the name Genichiro of the Ashina family naturally causes trouble, slashing your arm and taking your little master away. You are lucky to survive and go to cut him for a battle, anyone who stops him will cut that person, ghosts and gods will also kill him.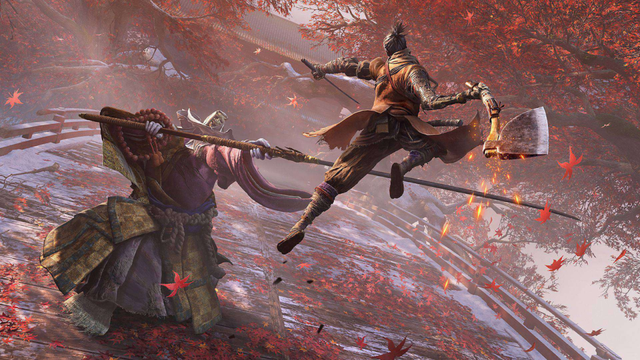 Because the game is set in the Sengoku period (Warring States) full of chaos, so of course it has a dark atmosphere. However, the way From Software perfected it and blew fanciful elements with bold Japanese folk colors in it made people fall in love. You will be overwhelmed with the beautiful scenery as printed from watercolor paintings, the characters with super impressive shapes, the moves are not colorful but extremely beautiful… But that said, the game is very light, just need. GTX 1050 card is playable, but GTX 1060 3GB is enough to fight Max Setting. It must be said that the game is extremely well optimized. What I don't really like about this game is that the min and max graphics don't look much different.
World of Tanks
Minimum configuration:
CPU: At least 2 cores supporting SSE2
RAM: 2 GB
GPU: NVIDIA GeForce 8600 / ATI Radeon HD 4550
Hard Drive: 57 GB
When World of Tanks first launched in Vietnam, it was a real hardware killer. However, that was nearly a decade ago, and now you can weigh it easily with just a few popular cards. I can even play Min Setting on 100FPS with an antique GT 730 2GB GDDR3 card at home, it's just that the graphics are a bit bad. But to balance the max setting of World of Tanks 60FPS, you just need a card sized GTX 1060 3GB or RX 570 is enough.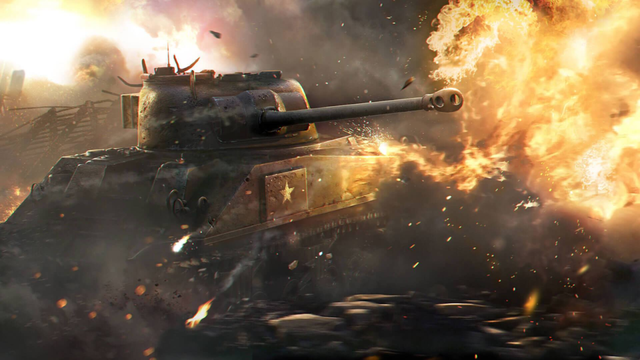 It's light, but the game is still very beautiful. At medium settings, you will see textures, trees, hills, buildings, fire and explosion effects… all meticulously completed, the tank is also taken care of little by little. And all of that will be even more beautiful when you drag Max Setting. In addition, the game also has many maps with extremely poetic and charming scenery, remember there are times when I eat bullets because of birds, butterflies, flowers.
DOOM
Minimum configuration:
CPU: Intel Core i5-2400 / AMD FX-8320
RAM: 8 GB
GPU: NVIDIA GTX 670 2GB / AMD Radeon HD 7870 2GB
Hard Drive: 55 GB
This can be said to be a reboot of the first game of the legendary DOOM series, the 1993 version was already very classic, now the 2016 version is equally good. You will play the role of DOOM guy, a young man who walks like a racing car and is ready to punch any young man in the face who dares to threaten his homeland. Shooting each other in a heavy metal background with good bloody graphics will give you a very "DOOM" feeling. But one thing I really like about this game is that although its graphics are terrible, it also optimizes the hardware very well, so it is also very light.
You will only need a normal card of the size of GTX 1650 Super to be able to max the 144FPS setting. At the highest setting, the effects, fire and explosion must be called beautiful to bewitching. If you are an FPS gamer, then I think you should definitely try this game once.
According to GVN360