With the trend of NFT games being extremely developed in recent times, many projects have been born and developed. The most typical is certainly Axie Infinity. With a market capitalization of up to $2.5 billion, this Vietnamese-made game is the most expensive NFT game of all time.
Not only because of the huge market capitalization, an attractive thing about NFT games is that gamers can earn money by playing games. In fact, there have been many gamers who have earned from a few million to tens of millions of dong by playing Axie Infinity.
Understanding the high demand for NFT gaming of the Vietnamese gaming community, we would like to introduce a few more attractive games that are being played by many gamers.
Faraland (released)
Faraland is a multiplayer NFT RPG game that allows players to own thousands of unique NFT warriors and equip them with hundreds of weapons, armor, and pets. Faraland's goal is to become the top gamer on Binance Smart Chain (BSC).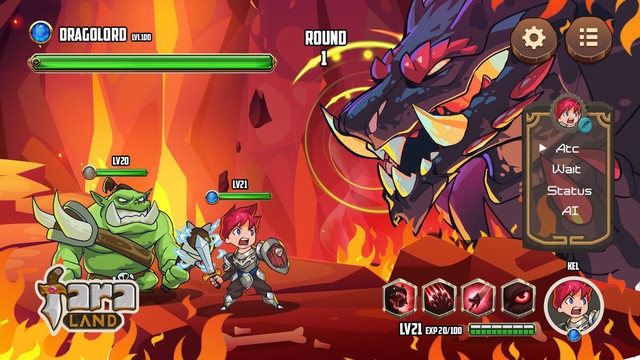 Faraland is not only an NFT collecting platform but also a platform with exciting gameplay where users can experience their character NFTs in many unique ways. Faraland has seven clans and individual players can complete a quest, upgrade their character, equipment, pets, join guilds or fight other guilds for resources to farm, protect Defend the clan, fight bosses for awesome rewards, and experience Gacha's features.
Faraland is built on Binance Smart Chain with powerful, secure, fast asset ownership with no fees. Players have full ownership of their character's NFTs and can trade them with other players.
Decentraland (released)
Decentraland is a virtual world game and a user community built on blockchain technology. Users develop, own land, artwork and non-fungible tokens (NFTs). Members can also participate in the platform's Decentralized Organizations (DAOs).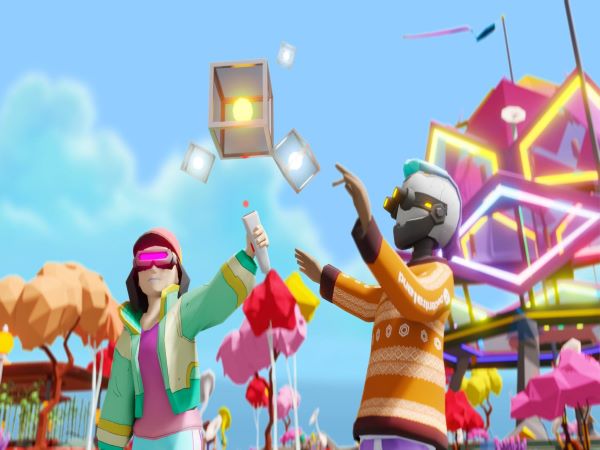 As a DAO, Decentraland empowers the community to participate in project management. Decentraland's native cryptocurrency – MANA and all in-game assets are on the Ethereum blockchain.
Decentraland is an online space that combines virtual reality with blockchain technology. Unlike most other online games, the player has direct control over the rules in this game. The DAO allows token holders to vote directly on in-game policies. This mechanism affects everything from what types of items are allowed to invest to the DAO's treasury.
My DeFi Pet (released)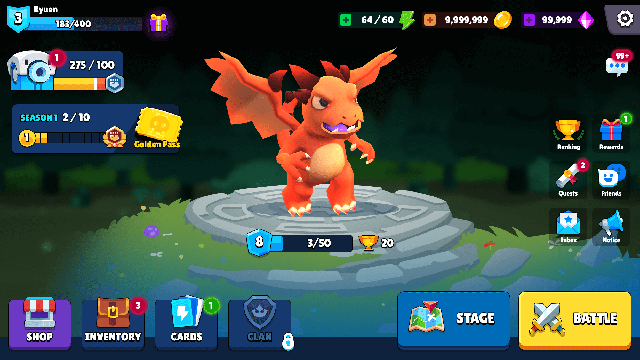 My DeFi Pet is a game project built on blockchain, combining traditional games and DeFi (decentralized finance), developed under the Play to Earn model (playing games to earn money). DPET is the initiative of the development team with 3 main features: pet games, DeFi features and personalization for users.
When participating in My DeFi Pet, players can control their pets by collecting, breeding, evolving and using those characters to fight in the game space. Each part will be separate, allowing players to receive rewards according to each level.
Crypto Blades (released)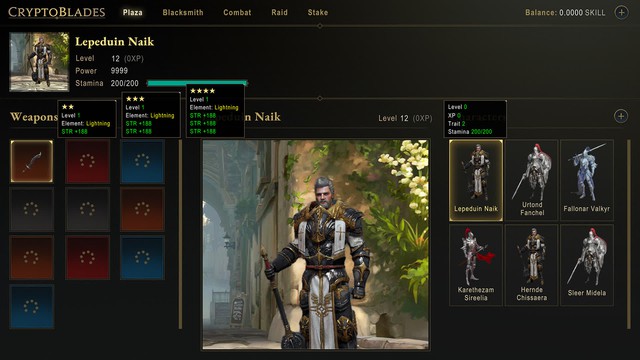 CryptoBlades is an NFT role-playing game published on Binance Smart Chain and developed by Riveted Games.
The core of the game revolves around defeating enemies, fighting monsters, crafting unique weapons, and participating in raids to receive SKILL – the main token of CryptoBlades. Players can buy characters, character skills, forge weapons and equip those weapons to increase their overall strength. In addition, players can also trade their characters and weapons on the marketplace as a regular NFT asset.