Those are the games that have been researched by the developer to optimize the hardware so that the popular machine can fight. Not only that, they still bring a great visual experience to gamers.
Here are 10 games that are light but possess top-notch graphics without a high-end PC to fight. We invite you to consult.
GTA DRAW
Minimum configuration:
CPU: Intel Core 2 Quad CPU Q6600 @ 2.40GHz / AMD Phenom 9850 Quad-Core
RAM: 4 GB
GPU: NVIDIA 9800 GT 1GB / AMD HD 4870 1GB
Hard Drive: 72 GB
Legendary GTA V is still one of the games with pretty good graphics today. Good game is compared with AAA super products and almost every top hit game is present in GTA V. Used to be a measure of configuration in the early years of release, now GTA V has become "breathable". " a lot more for today's gaming PCs. The GTA V max setting experience is still as excellent as ever, especially if your PC still has plenty of performance left, you can install more graphics upgrade mods, bringing a more realistic experience to the game for nearly 10 years. this age.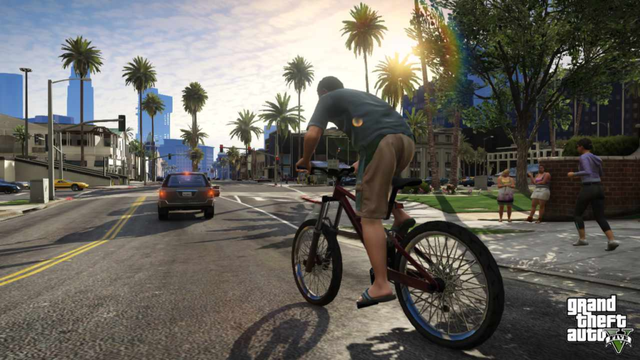 Although the 9800 GT was once famous, in terms of power, it was only on par with the current GT 730. So you can experience GTA V with a relatively light configuration, or if you want to experience the top graphics of GTA V, it's not too difficult. Partly because after many updates, GTA V has optimized very well for the new generation hardware.
Monster Hunter: World
Minimum configuration:
CPU: Intel® Core™ i5-4460, 3.20GHz / AMD FX™-6300
RAM: 8 GB
GPU: NVIDIA® GeForce® GTX 760 / AMD Radeon™ R7 260x (2GB VRAM)
Hard Drive: 48 GB
In Monster Hunter: World, you will play as adept hunters to hunt down the most powerful and giant monsters in the eye-catching vast world. The variety of weapons, big monsters and extremely realistic hunting mechanics such as setting traps, using scents to lure monsters, even your prey has a mechanism to run away when discovered. now dangerous … all have helped Monster Hunter: World become a good game without question.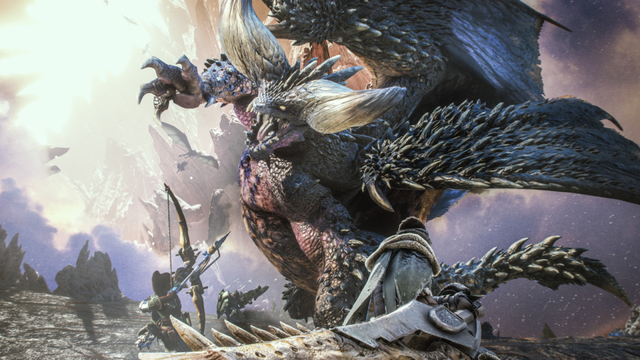 It can be said that Monster Hunter: World is a game that is not too heavy, but the graphics are hard to criticize. Because the minimum configuration only requires GTX 760, even though your PC is not too powerful, if it was assembled in the last 2-3 years, the chances are high that it can still fight at the low-mid configuration level. And if you have better components like GTX 1060, feel free to push the settings higher for a good experience.
In addition, Capcom always knows how to bring a smooth experience to gamers while maintaining beautiful graphics, so Monster Hunter: World is also well optimized, you don't have to worry about lag issues in the game.
Ace Combat 7: Skies Unknown
Minimum configuration:
CPU: Intel Core i3-7100
RAM: 4 GB
GPU: NVIDIA GeForce GTX 750Ti (2GB)
Hard Drive: 50 GB
After a decade, the Ace Combat series still retains the advantages that make it successful. Specifically, it is a monumental but still easy-to-understand storyline, highly entertaining gameplay, and especially beautiful graphics that are not close to the hardware.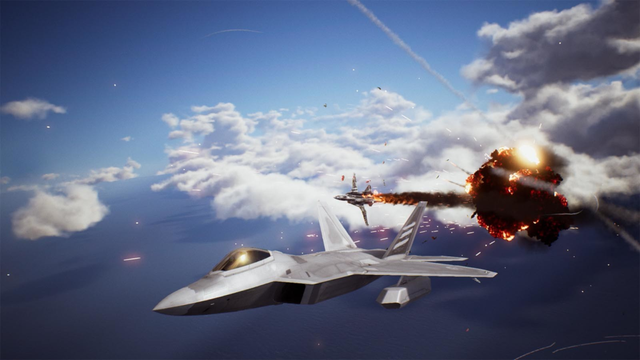 With a popular PC rig of more than ten million, you can comfortably weigh this great game. Just a card size GTX 1060 or RX 570 or higher is enough. The graphics in the game are also extremely well optimized: The scene in the game is quite detailed, and the fighters have a very high level of perfection, but the game performance is still stable, not fluctuating erratically.
In particular, the explosion effects are described realistically and voyeuristically, especially in the chase phase to destroy enemy aircraft. In addition, the game also has a bunch of themed skins with meticulously drawn details, helping to accentuate the lines of the fighter.
Gears 5
Minimum configuration:
CPU: AMD FX-6000 series / Intel i3 Skylake
RAM: 8 GB
GPU: AMD Radeon R9 280 / NVIDIA GeForce GTX 760
Hard Drive: 80 GB
This classic third-person shooter series is considered by many gamers to have an extremely stable performance, despite a change in the development team. And have to "pass through" so many teams, but until Gears 5, the game is still very well optimized, just need a GTX 760 to be able to experience this game.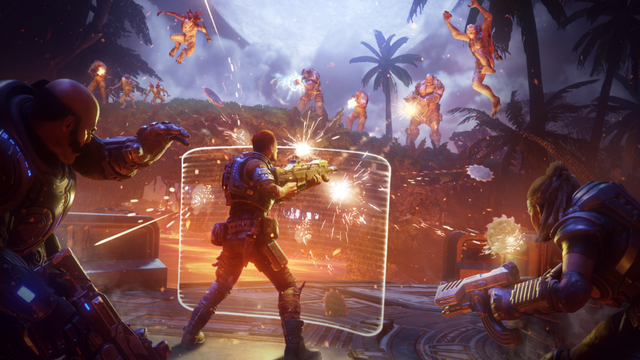 The gameplay of the Gears of War series is famous for its grandeur, voyeurism, and brings a lot of emotions to players. As for Gears 5, each explosive fight phase is impressive, and at the same time, the arsenal is also massive with tailor-made mechanics, each of which gives players a different feeling. Besides, this game also has bloody, violent endings, suitable for those who like the "rambo" style. Overall, Gears 5 is one of the good games that you should experience, especially fans of the shooting genre.
Resident Evil 2 Remake
Minimum configuration:
CPU: Intel Core i5-4460 / AMD FX-6300
RAM: 8 GB
GPU: NVIDIA GTX 760 / AMD R7 260x
Hard Drive: 26 GB
Resident Evil 2 Remake is considered one of the best remakes of all time. Not only does it take full advantage of the values ​​that made the original successful, but it is also considered one of the best games released in 2019. RE2 has completely changed the gameplay, making it players have a very different feeling. Compared to the original version, RE2 brings the horror to a new level, the "jump scare" phases are now more surprising and startling, as well as creating monsters that can completely make players panic every time they are scared. rush to.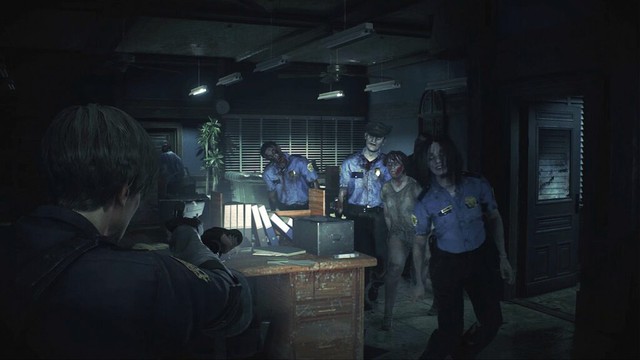 In addition to RE2's already famous zombie shooting and puzzle gameplay, you can also experience beautiful graphics that increase the scary part of the game compared to the original version. However, the minimum configuration of RE2 is not too demanding. All you need is 8GB of RAM, an i5-4460 CPU (4 cores/4 threads) or more, plus a GTX 760 GPU or more powerful cards with at least 2GB of VRAM.. was able to comfortably fight this game.
A good game like RE2 that requires quite a bit of reconfiguration, so if you like zombie shooting genres but are still afraid of your PC performance, don't hesitate to try RE2 right away.
According to GVN360