With the trend of NFT games being extremely developed in recent times, many projects have been born and developed. The most typical is certainly Axie Infinity. With a market capitalization of up to $2.5 billion, this Vietnamese-made game is the most expensive NFT game of all time.
However, the downside of Axie Infinity is that the amount of money invested in the game is not cheap. Currently, if you want to play Axie Infinity, gamers will have to spend at least $ 800 (~ VND 20 million) to buy the first 3 pets. This number can be up to thousands of dollars if you want a stronger, better squad.
Understanding the high demand for NFT gaming of the Vietnamese gaming community, we would like to introduce an extremely attractive game called Nine Chronicles. This is an NFT game of the action and role-playing genre. A special feature of this game is that players do not need to invest anything but can still play.
As a classic role-playing game, Nine Chronicles allows you to build characters according to each character. During the game, gamers will participate in overcoming obstacles, fighting monsters, training levels, hunting items, smashing items, fighting bosses, fighting PvP …
Some features in the game:
1. Normal (Dungeons)
Go through stages, fight monsters and collect materials to craft equipment, each turn costs 5 mana (AP). In addition, the game also has an auto-passing function to help busy brothers who can hang up or level up when unable to continue.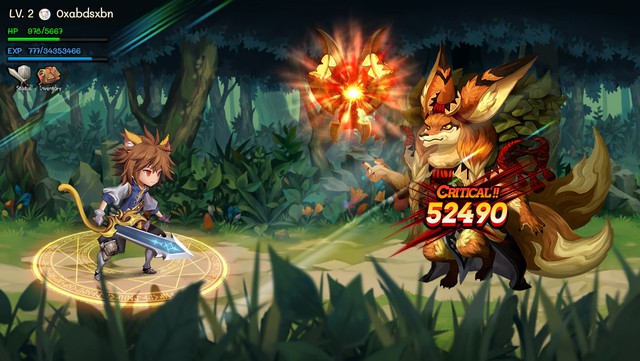 2. Fire (Mimisbrunnr/Fire Dungeon)
Unlocked when the player reaches level 100 and is required to wear fire elemental equipment to participate.
When passing the fire stage, you will not receive experience and only pick up materials to create fire equipment (better).
Each pass will cost 10 mana (AP).
Hanging features are similar to normal levels.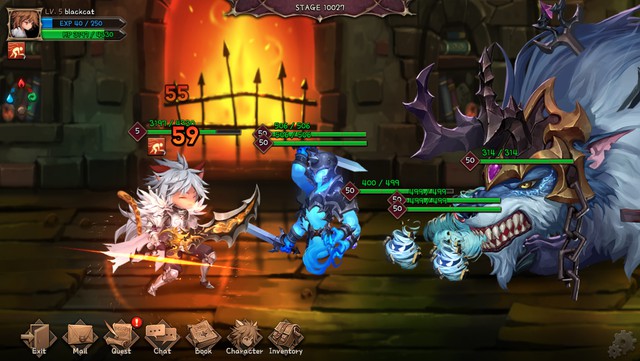 3. Arena (Arena)
– Fight with others and get ingredients to make food, after each battle, points will be added or subtracted, when reaching a certain point, you will be rewarded with more ingredients, up to 6 ingredients for each match.
4. Market (Market)
– Like other games, this is a place for players to exchange equipment for NCG or vice versa.
Nine Chronicles is currently in Early Access. The game is also available on Steam, but there is no official release date yet. Existing gamers who want to play first can register and download directly at the game's homepage. The transaction currency in the game is NCG (Nine Chronicles Gold). Because the game has not been officially released, NCG has not been listed on major crypto exchanges.