Godfall
Platform: PS4
Release date: 10/8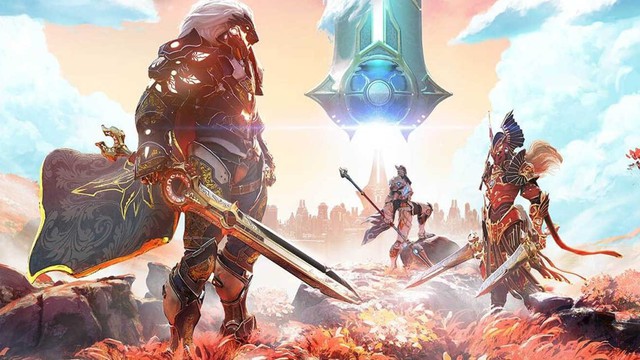 Godfall is a collaboration between Gearbox Publishing and developer Counterplay Games. The game is built in the style of action, role-playing, third-person perspective. Godfall will be set in a post-apocalyptic setting, when humanity is on the verge of extinction.
Godfall will carry the heavy slashing of traditional role-playing games. Build characters, find equipment, defeat bosses to hunt for treasures…. all will be present in Godfall. Besides, the game also allows players to experience solo or co-op up to 3 people.
Aliens: Fireteam Elite
Platforms: PlayStation 5, Xbox Series X/S, PlayStation 4, Xbox One, PC
Release: 24/8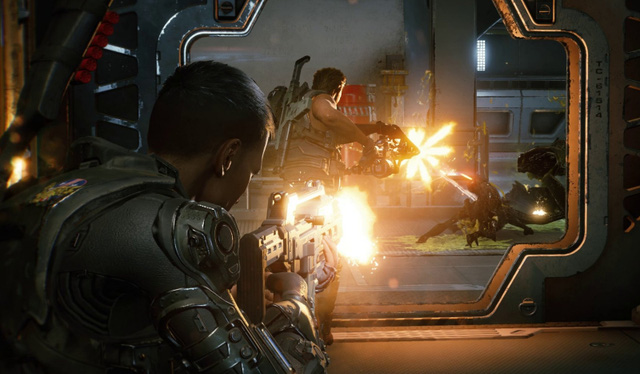 After a version that was not very successful when released on the mobile platform, Alien: Blackout, this popular horror game series returned to its familiar market share on consoles and PCs. Called Aliens: Fireteam Elite, this is a third-person shooter game where players can co-op with friends or AI to unleash the destruction of Aliens.
Set 23 years since the original version, Alien: Blackout will put players in the form of a Marine soldier aboard the spaceship USS Endeavor, a battleship tasked with supporting outer space emergencies time. The game has 5 character classes for you to experience: Gunner, Demolisher, Technician, Doc and Recon. Each character class has its own characteristics, skills and story.
The game has 5 different difficulty levels for players to choose from depending on the ability of themselves and their teammates. The number of Aliens currently stands at 20 types. However, in the near future, the developer promises to have many updates to add more numbers.
flower
Platform: Switch, PC
Release: 24/8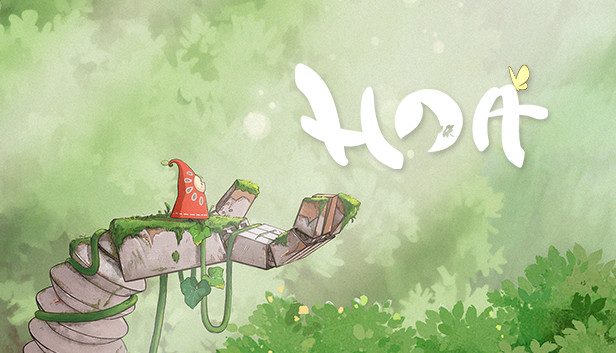 With an extremely pure Vietnamese name, "Hoa" is the product of Skrollcat, a fledgling game studio. After a long time of development, experiencing many difficulties from the implementation of the idea to the production cost, "Flower" was finally completed with a lot of expectations. Introduced by many major magazines as one of the most notable indie games in early 2021, "Hoa" is really the new pride of the Vietnamese gaming community.
Overall, Hoa is a platform puzzle game. Players will be following a little girl named Hoa on a journey to explore a colorful fantasy world. The game is a combination of bright, artistic graphics with excellent gameplay and top-notch melodious music.
Psychonauts 2
Platform: PS4, Xbox One, PC
Release date: August 25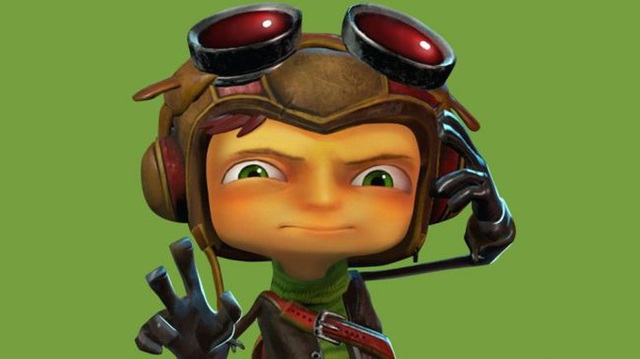 Psychonauts 2 is the sequel to the adventure game Psychonauts released 10 years ago. The game has received the love of many gamers. This sequel will take place after the events of Psychonauts, this time the game's setting will take place at the summer training camp of "spiritual spies". The person who will continue to accompany the boy Raz in the journey to explore the spiritual world of Psychonauts 2. In addition, this new part will have the answers to the mysteries of Raz's identity and also have more New spiritual skill added.
New World
Platform: PC
Released 31/8 31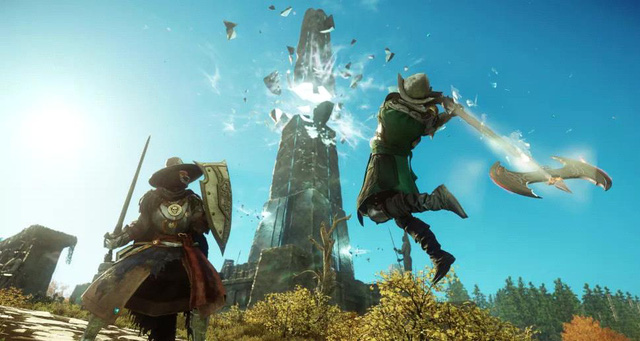 The latest blockbuster game of Amazon Game Studios – New World, which has just entered the closed beta testing phase, has immediately received great attention from the gaming community.
This massively multiplayer online role-playing game takes players to Aeternum, a fictional world based on colonial America. Multiple game modes and open worlds promise a truly unique MMORPG experience for gamers.