With an "unstoppable" growth rate, Axie Infinity has become the most expensive NFT game of all time with a market capitalization of nearly $2.5 billion (~ VND 60 trillion). This is the pride of not only the gaming village but also the Vietnamese technology world.
According to data from Coinmarketcap itself, Axie Infinity's AXS coin has grown by more than 138% in the past 1 week, reaching the milestone of $ 40.5 / dong (data updated at 5pm on July 26, Vietnam time). More broadly in the past 1 month, AXS has increased by 1157%, from $3.5 to over $40. This is the most impressive growth of the world Crypto market in the gloomy time of the past 2 months.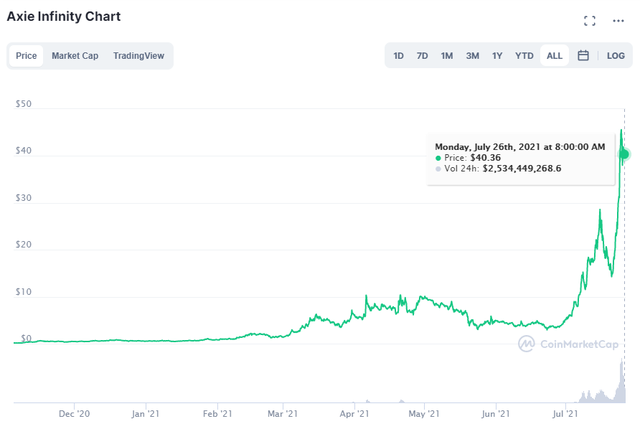 Axie Infinity grew more than 1000% in just the past 1 month.
With a market capitalization of over $2.5 billion, Axie Infinity has surpassed Decentraland to become the most expensive NFT game of all time (up to now). Even if compared on the whole game market, the current market capitalization of Axie Infinity is enough to help this game reach the top of the most expensive games in history.
It is known that Axie Infinity is an NFT game running on the blockchain platform. The game is inspired by the game CryptoKitties. Basically, Axie Infinity is a virtual farming game where players can fight, collect, raise and build a kingdom on land for their pets.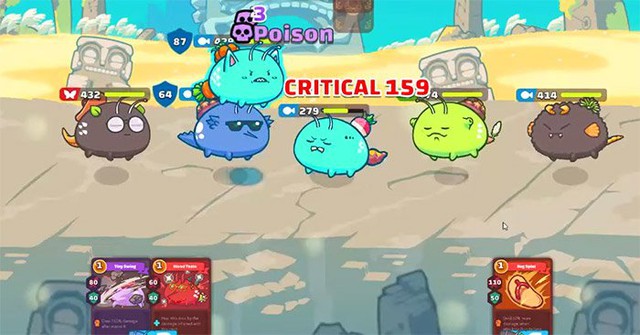 Axie also has the characteristics of a social network and a job platform due to its strength in the community as well as the opportunity to own AXS coin by participating in the game at an early stage. The person behind all the success of Axie Infinity is CEO Nguyen Thanh Trung and the development team consists of many talented young Vietnamese people.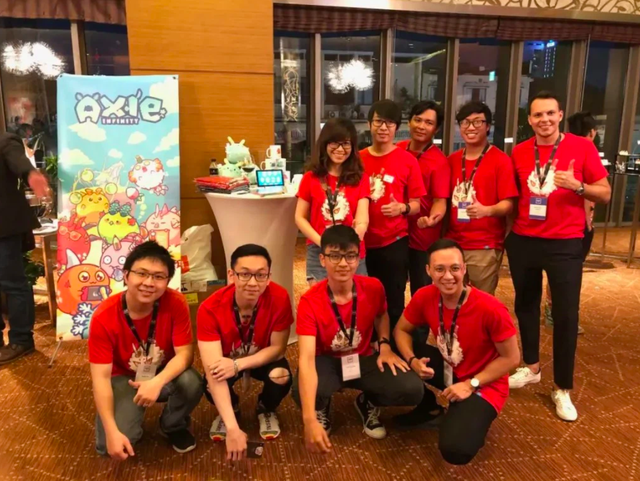 Our team consists of many talented young Vietnamese of Sky Mavis.
In May 2021, Sky Mavis and the Axie Infinity project successfully raised capital in the Series A round of the US version of Shark Tank. Billionaire Mark Cuban and many other investors poured into Sky Mavis $ 7.5 million.