Euro Truck Simulator 2 (Truck Driving Simulator)
Euro Truck Simulator 2 is a truck driving simulation game that gives you the chance to become a real truck driver. With famous truck brands, tons of customizable options and advanced physics, the game offers an amazing truck driving experience like you've never tried before.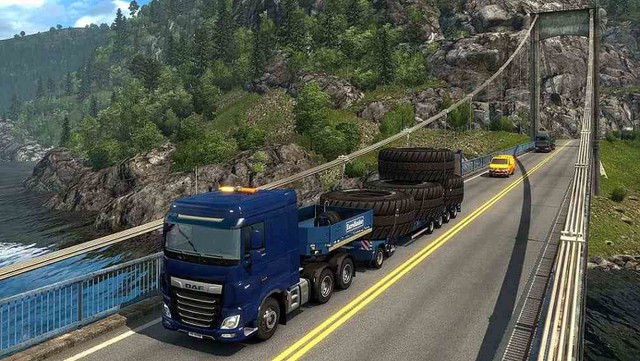 Join the game Euro Truck Simulator 2, you will be traveling around Europe as a king of the roads, who deliver important goods on impressive roads. The game has many landmarks, accurately recreated territories to explore from England, Belgium, Germany, Italy, Netherlands to Poland and more, making you feel like you are driving in the real world . Not only driving, the economy in the game allows to create and develop shipping companies, challenge your endurance, skills, management level. The opportunities are endless, start your great career from the smallest job as a truck driver in Euro Truck Simulator 2 game.
Stardew Valley (Farm Simulator)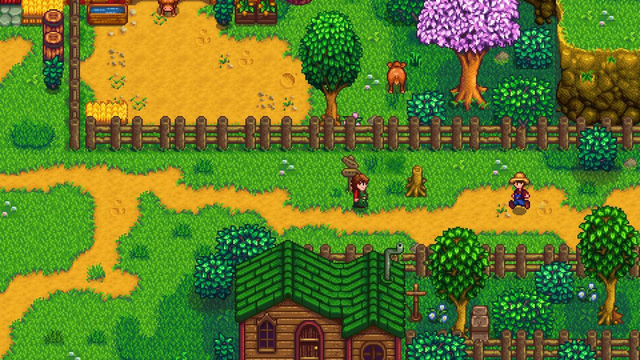 If you are already quite "fed up" with the action genre, let's "plant more vegetables and raise fish" with your friends in the land of Stardew Valley. Officially released in 2018, the game allows groups of 4 players (or more with mods) to return to the peaceful countryside to become hardworking farmers to build a large farm. as large as the group's liking.
The game is made according to the traditional graphic style, bringing a light feeling and quite pleasing to the eyes. Not only that, your ability to interact with the supporting characters in the game is also very diverse, making Stardew Valley a very real and close world.
Together BnB (Hotel Management Simulator)
In the game Together BnB, players will play the main character James, who owns a mountain hotel called BnB. James was forced to take over the BnB hotel when James' brother mysteriously disappeared. In addition to finding his brother through various clues, as the deputy director of the BnB hotel, the player will support beautiful girls who are looking for a place to rest and relax.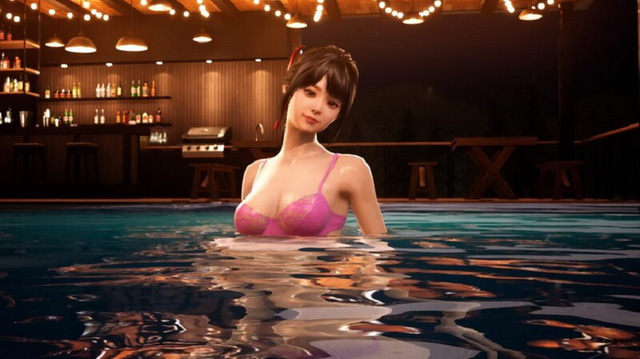 Through developing relationships in the game's plot, players in Together BnB will gradually get to know beautiful girls, and then gradually develop a deeper and deeper romantic relationship. However, please pay attention to please and make the beautiful girls feel happy, otherwise the player will be "kicked".
Each level, Together BnB will ask the player to choose the appropriate outfit for the girlfriend they are dating, and take a photo for them if they want. Buy ingredients and cook delicious dishes to help get points in the girl's eyes. Players can even invite girls to picnics, wine tastings, massages and more to win their hearts.
However, when leaving the hotel grounds, the player will have to fight against the animals in the forest to protect the girls. After each stage, players will unlock new, more gorgeous, and equally sexy costumes for girls and especially loved by them.
Taxi Simulator (Taxi Driving Simulator)
Taxi Simulator – Official Trailer
Taxi Simulator is a game that allows you to become a taxi driver in a bustling, bustling city. Of course, the gameplay of this game is not as simple or boring as receiving guests, returning guests, repeating. While working, you will meet all kinds of people, face all kinds of cases, maybe even involve serious cases.
As in the trailer just watched, players will have to face ironic situations such as drunk guests, "rainy" couples in the car, kidnappers and even having to deliver a baby to a pregnant woman. cue… What would you do when faced with such situations? Try Taxi Simulator now to see how interesting and difficult the life of taxi drivers can be.