After much waiting, the first MOBA Pokémon game in history was released on July 21. Called Pokémon Unite, the game is currently released for free on the Nintendo Switch platform. With the mobile version, the game will be released in early September.
As a game in the Pokémon series, of course one of the important jobs of the player is to collect characters. There will be many types of Pokémon appearing in this game. Some are free, some require participation in special events, others require money to purchase.
To start getting acquainted with Pokémon Unite, we would like to introduce 12 Pokémon that you can earn for free of this game.
5 starter Pokémon: Charizard, Eldegoss, Pikachu, Snorlax and Talonflame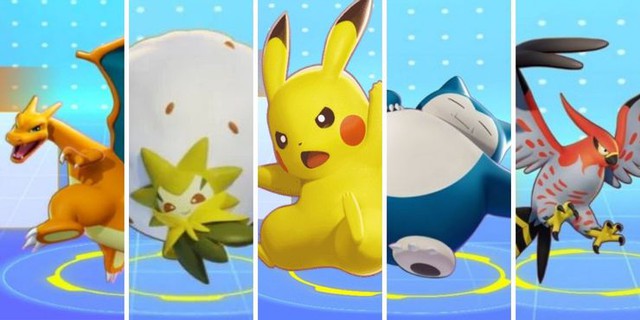 At the beginning of the game, the player has the right to choose 1 of the 5 basic Pokémon of the game. These are Charizard, Eldegoss, Pikachu, Snorlax and Talonflame. These Pokémon will be unlocked after the player finishes the basic tutorial.
These 5 Pokémon represent 5 different roles in Pokémon Unite, including: main damage (Attacker), support (Support), defense (Defender), multi-tasking (All-rounder) and mobility ( Speedster).
Depending on your preferences, you can choose your first Pokémon. Players should not be too hesitant about choosing which of these, as you will quickly unlock more Pokémon in the game.
Legendary Pokémon Zeraora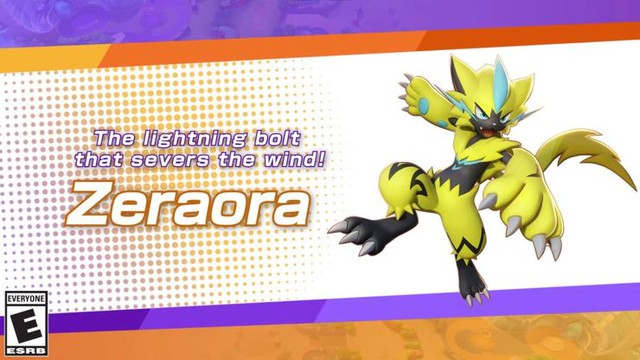 This is a special reward and only appears once when the game has just launched. So you should join the game right away to own this Pokémon. The time to receive Zeraora will last from now until the end of August 31 (on Nintendo Switch). With the mobile version, Zeraora will reappear only one last time when the game launches in September.
Zeraora is a Pokémon Speedster system, possessing extremely mobile mobility, dealing explosive damage and creating sudden, lightning attacks. Players should consider using Zeraora if they want to attack enemies lightning fast.
Slowbro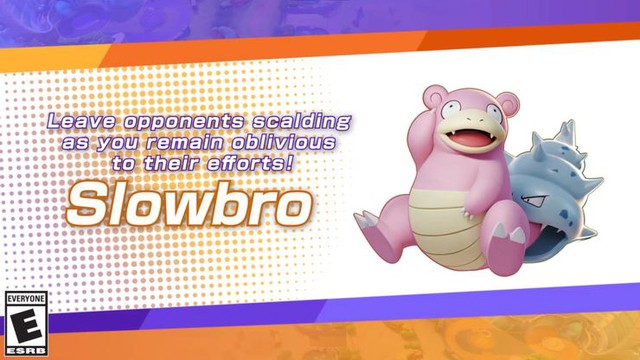 The next free Pokémon players can unlock is Slowbro. Its Unified License is given to everyone who reaches Trainer Level 2. This is extremely easy to do for anyone new to the game.
Slowbro is a Defender-type Pokémon (with a penchant for resistance and defense). Slowbro is extremely resilient and can protect himself and his teammates. Passive ability of Slowbro allows it to take damage gradually rather than instantaneously, and gives the player a way to heal that damage before it takes effect. Players should consider using Slowbro if they want to regularly engage in teamfights and absorb damage from the opposing team.
(To be continued….)