10 best new co-op games in 2021, gamers are free to invite friends to play (Part 1)
Valheim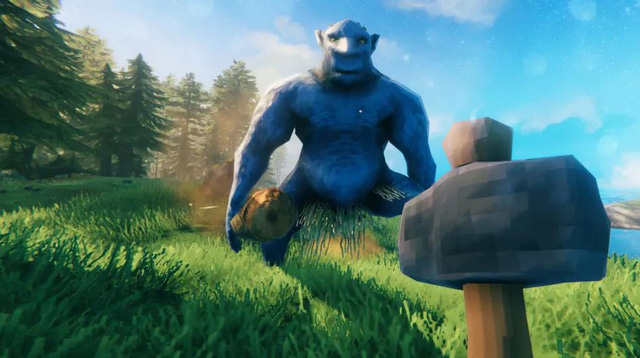 In Valheim, players are mighty Viking warriors who must battle hordes of legendary monsters in the afterlife to prove their worth to the supreme god Odin to help them enter. heaven. Combining mythological elements and a unique setting, that's why an open-world, co-op survival game for 1-10 players like Valheim is hot lately.
There are countless reasons for the sudden success of Valheim, largely due to the simple fact that this is a great co-op survival game with a unique Viking setting. The Viking world in the game is similar to the setting of other popular titles including the latest God of War and Assassin's Creed Valhalla. There are many reasons why the Viking scene is attracting the attention of the gaming community.
Spellbreak
Dubbed the magical PUBG, Spellbreak will definitely bring a new breath to the gaming community. More importantly, Spellbreak is being released for 100% free on the Epic Games Store. Therefore, you do not need to spend any money but can still experience and play this game completely comfortably.
Spellbreak is known as a Battle Royale survival game developed by the producer Proletariat Games. Unlike PUBG, Fortnite or Call of Duty: Warzone, Spellbreak is built in a fantasy magical world. Your task is still to be the last survivor, but instead of guns and bullets, the things you pick up along the way will be magical secrets.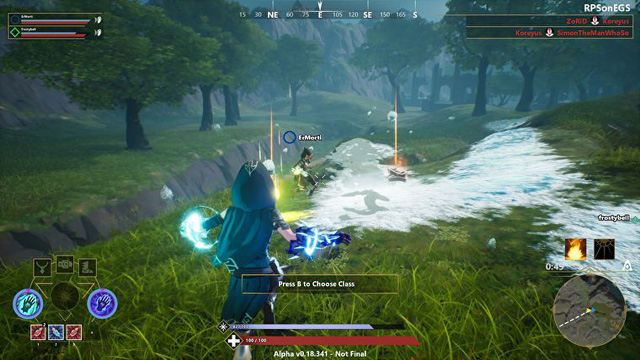 The virtual world of Spellbreak is full of magical elements, players will own gloves to control elemental magic, so there is a maximum of 2 lines to choose from. Not only that, the power or skills are also determined by the character class. That's why from the very beginning, when choosing, you have to calculate the path you want to go.
Gamers will pick up secrets as well as elements along the way including fire, ice, electricity, stone, wind, poison. The types of elements all have different properties, for example, fire deals great damage, wind helps us fly… The gamer's task is to combine them together to create strength as well as power. special effects, overcome other opponents.
Naraka: Bladepoint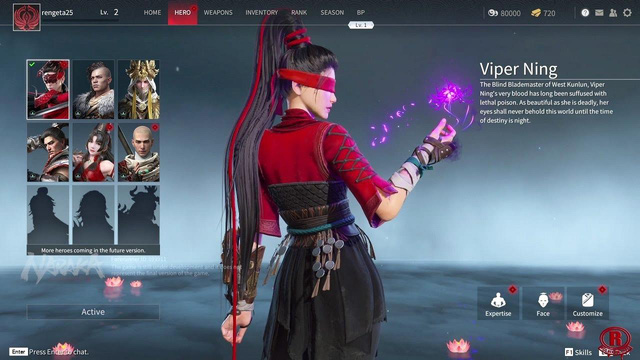 Naraka: Bladepoint is a game of the Battle Royale genre. However, you will not parachute down from the plane and loot guns to shoot each other, but you will loot weapons such as short swords, katana, bows, crossbows and dragon knives. In addition, each character class you choose will have its own set of skills, including secondary skills to help players in battle such as healing, increasing defense, and Ulti skill like giant transformation. to turn the tide in combat. The game will also have a hearing but it will not drop from a plane but be summoned from the sky, which is quite cool, but you need to loot money along the way to be able to buy things.
Naraka: Bladepoint brings an action-packed combat system with perfect martial arts moves that are very eye-catching. Gamers are forced to learn how to move and attack effectively against the opponent because there is absolutely no 'support' button at all. Besides, there are other features of the swordplay game series such as climbing and jumping on the roof of the impressive "business" style.
Blood of Steel
With gameplay that combines role-playing and strategy, Blood of Steel has made the Steam gaming community seething for a while. Moreover, this game is also released in a 100% free form, so you just need to download it and play it right away without paying any fees.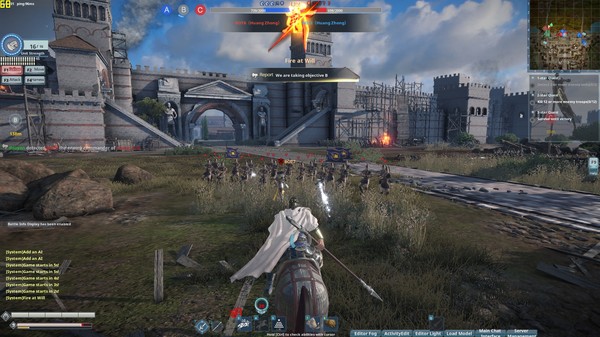 For those who have played or know Mount & Blade II: Bannerlord, it will be easy to imagine the gameplay of Blood of Steel. With the perfect combination of input and strategy elements, Blood of Steel will help you experience the most epic and epic battles.
A special feature of Blood of Steel is the diverse character system. You can see famous martial arts in world history such as Guan Yu, Lu Bu, King Leonidas, Julius Caesar, Genghis Khan…. All will create an outstanding war game.
Eternal Return: Black Survival
Eternal Return: Black Survival is a game developed based on the original Black Survival product with a newer style, including stunning 3D anime graphics and trendy battle royale gameplay.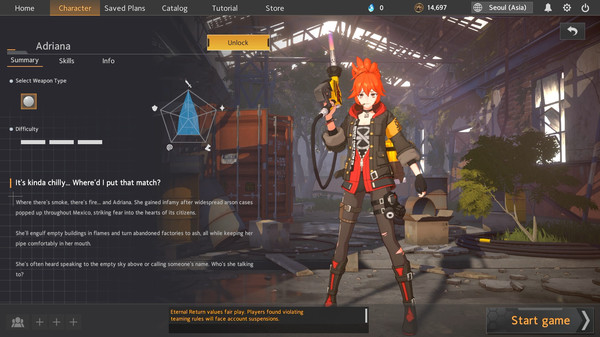 Black Survival: Eternal Return has an action-packed combat mechanism, the top-down diagonal view of ARPG games creates a very different feeling in the fighting screen. Gamers will participate in many cutting-edge cutting screens to find the last survivor.
Each battle of Black Survival: Eternal Return has 15 participants. In it, you can choose your own character with a unique set of skills that bring very different fighting abilities. Some people are good at melee combat, some are good at hiding, some people shoot strong guns… creating a very diverse battlefield but also many potential dangers.