Fuhlen G6 RGB has a separate 3-zone RGB LED system including LED Logo, scroll button and LED strip on both sides.
The impression comes from the winged LED strip running along the side of the mouse with extremely good color shifting and light dissipation. Overall, the LED on the Fuhlen G6 RGB has beautiful brightness and colors. If you have to compare, it can be said that it is the most beautiful of all gaming mouse codes in the price range of 400k.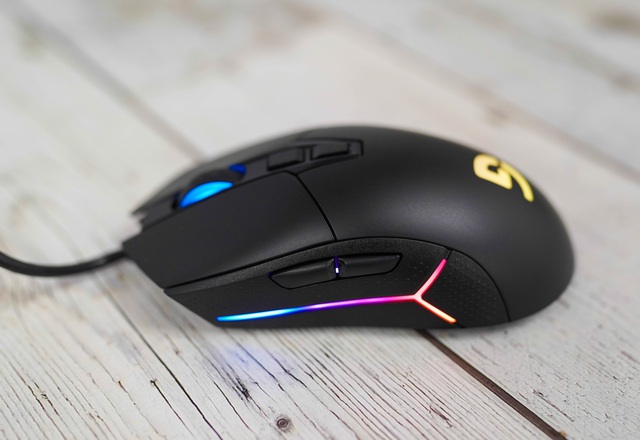 In addition to the super-beautiful super-bright LED strip, a very strong point of the Fuhlen G6 RGB is that the mouse's shell is built extremely solid and full of aesthetics. The shell of the mouse is covered with a very clingy, extremely tight grip but does not save fingerprints.
Fuhlen G6 RGB belongs to the "dress" form, suitable for gamers with relatively large palms and prefers a gaming mouse model for a firm grip.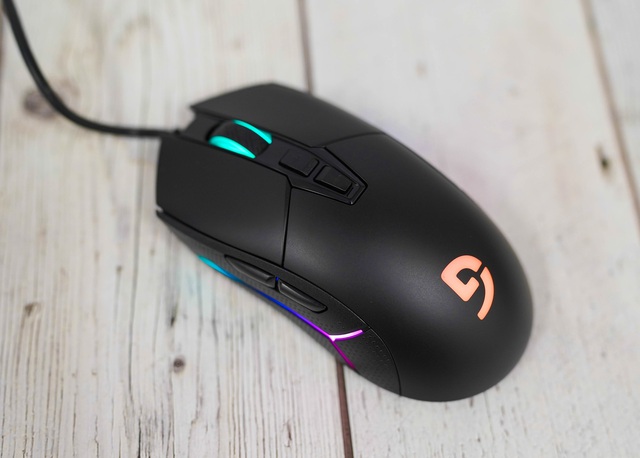 Fuhlen G6 RGB is equipped with a 3325 sensor – also used on popular gaming mice such as Corsair Harpoon, Fuhlen G90 Pro. This sensor gives good accuracy, enough to meet FPS and MOBA games.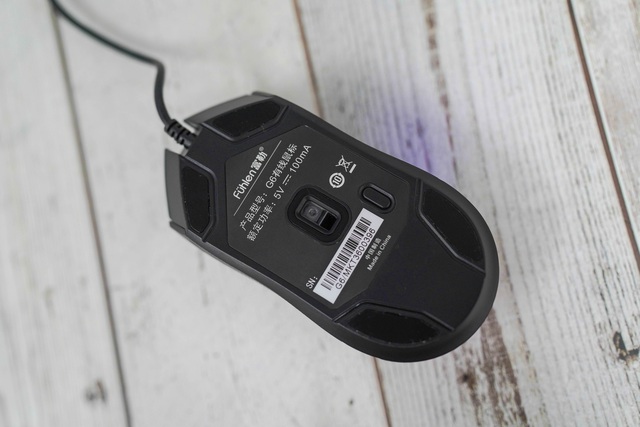 Fuhlen G6 RGB has a symmetrical design, but the extra button is only arranged on the left hip, so the mouse is only suitable for right-handed users. The secondary button is arranged quite smartly and easy to use. In addition, Fuhlen G6 RGB also integrates 2 very convenient DPI adjustments right under the scroll button, making it the fastest mouse speed conversion.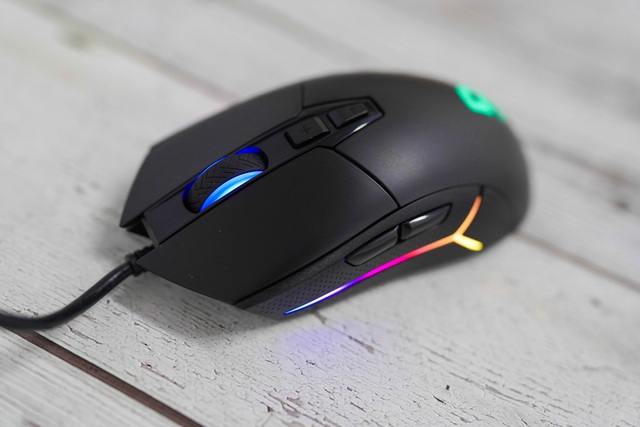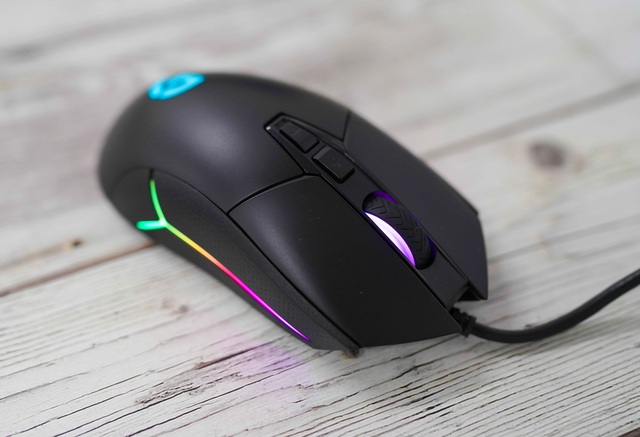 For those of you who are looking for a gaming mouse with a reasonable price, high perfection, firm grip and eye-catching appearance… Fuhlen G6 RGB can be considered a top candidate. If you are interested in this mouse, you can see more HERE.